5 Interior Design Trends for 2020
June 12, 2020 | Laura Whittle
Are you scrolling endlessly through Pinterest and Instagram in search of the latest, coolest interior design trends? Do you also find yourself faced with a mix-match collage of everything everyone is doing but have no idea where to start?
We understand finding home décor inspiration can be tricky. So, we've gone and saved you the effort and compiled our top 5 themes and schemes that are happening right now so you can get stuck right in to decorating your home.
Dark Scandi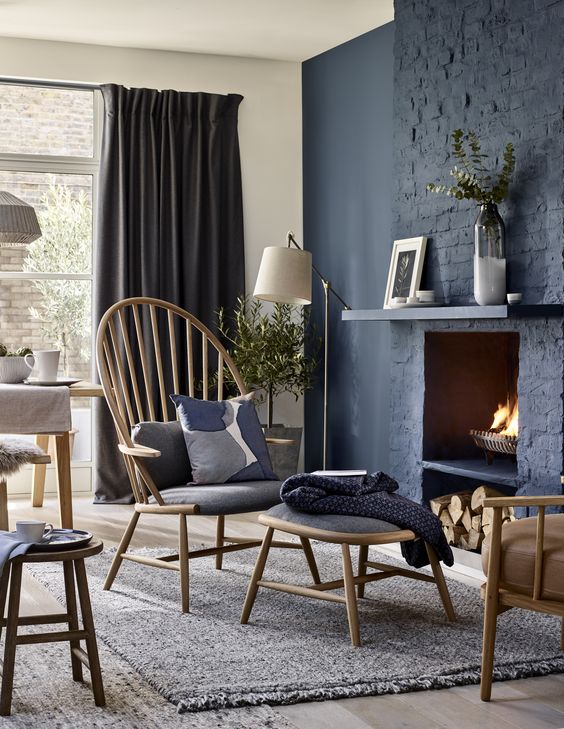 Photo credit: realhomes.com
Dark Scandi is a slightly darker, moodier version of the classic Scandi-style we're all so familiar with. It still uses all the same textures and pared back light wooden furniture, but with a gothic twist.
Experiment with different shades of grey and black on the walls, ceiling, and floor – but make sure to pick one main colour that you can base your design around. Wood is also essential as it helps to achieve a cosy atmosphere; it will also give the space a bit more edginess and will complement any kind of metal in the room.
Statement Ceilings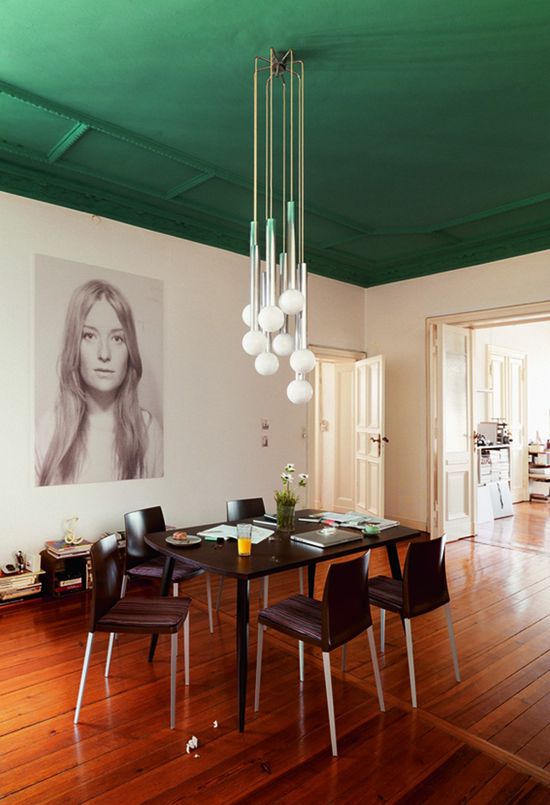 Photo credit: designforlovefest.com
Forget statement walls. Ceilings – we're coming for you this time! Often overlooked, the fifth wall is a blank canvas that is worthy of much more than a splash of magnolia. Painting a ceiling is the quickest and easiest way to pack a punch and regardless of the colour you choose, use glossy paint to achieve reflections – this will add drama and make the ceiling appear higher.
Another look you could try is achieved with tailored wallpapering. Patterns can be really cool, such as a faux marble or geometrical to add depth and glamour.
Animal Prints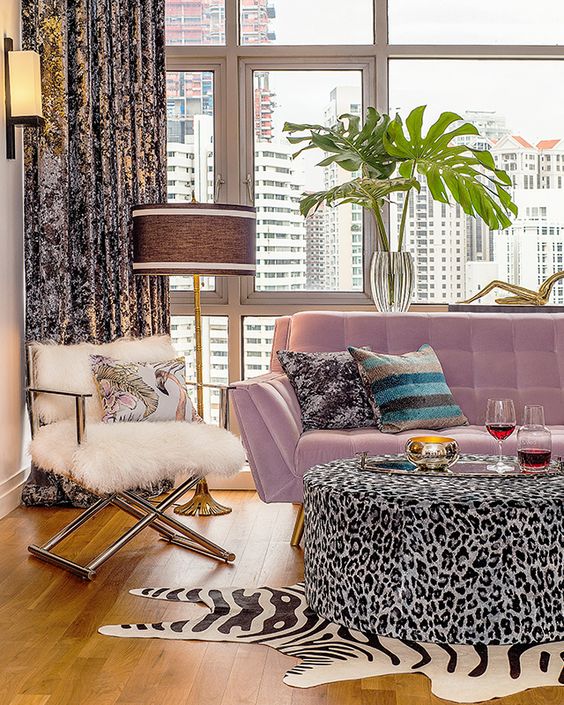 Photo credit: designintervention.com.sg
Leopard, tiger, snake, and zebra – animal prints that are set to be game changers in the home for 2020.
It can add a sense of adventure, glamour, and diversity to your interior in a way that many other styles cannot. To get this look, try starting small by adding accents of soft furnishings and a few small accessories; then, when you're feeling confident you can go further with animal print rugs and curtains.
Tranquil Hues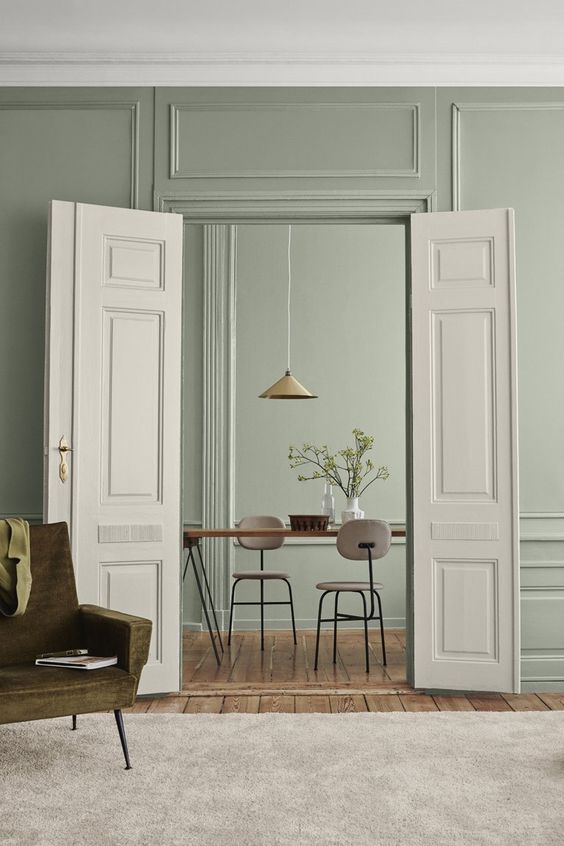 Photo credit: goldisaneutral.co.uk
Colour can be a great tool for making your home less stressful and more calming. It can actually have a significant impact on your mood and well-being!
Dulux Colour of the Year 2020 is Tranquil Dawn; a soft and neutral green shade. It is calm and comforting, perfect for bedrooms or kitchens.
It's a really versatile shade that seems to change when you pair it with different palettes. You can bring out cooler tones by mixing it with steely greys or soften it up with creams or light pinks.
Maximalism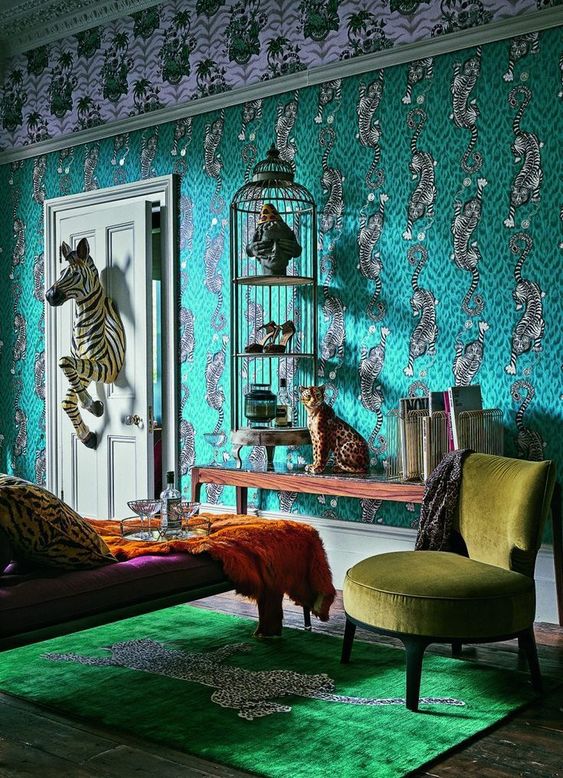 Photo credit: livingetc.com
Maximalist style is the polar opposite to the minimalist Scandi design we're all so familiar with. It is an interiors trend which piles on the colour, pattern and texture.
If you want to express your personality to the max, this flamboyant look is the way to do it.  Step away from clean, bare interiors and introduce plenty of patterns, bold colours, and mismatched pieces of furniture. Embrace embellishment and put your possessions on display.
If you're feeling inspired and decide to use any of these ideas to decorate your own home, we'd love to see. Share your pics with us on Facebook, Twitter or Instagram and don't forget to tag us.