5 ways to prepare for your first mortgage
July 22, 2020 | Laura Whittle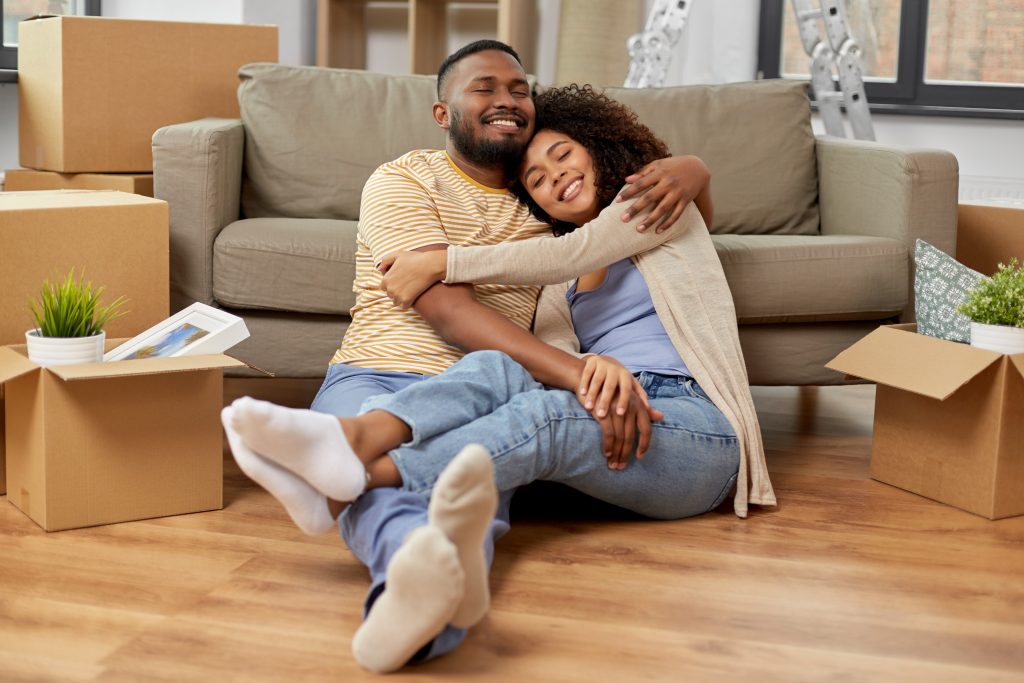 Taking out a mortgage is likely to be the biggest financial commitment you will make. It can be difficult to know where to start, especially if you are a first-time buyer.
The good news is, there is plenty you can do to improve your chances of getting approved and steps you can take to make the whole process a little less daunting. Here are 5 ways you can prepare for your first mortgage.
Make sure you are eligible
There are many factors that can affect your eligibility for a mortgage, including your credit score, length of time in your current job, any debts you may have and the size of your deposit.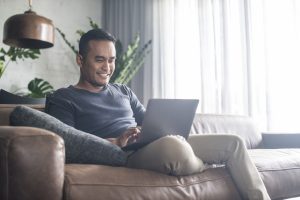 The first thing you should look at before applying for a mortgage is your credit report. This can usually be obtained by credit reference agencies like Experian or Equifax. If your rating isn't fantastic, don't panic, there are lots of things you can do to boost your score or build it up over time. Take a look at Experian's top tips to improve your credit score.
Another key point to make is that the majority of lenders will want to see that you have been with your employer for a decent length of time. It's a good idea to have been in your existing job for at least three to six months before applying for a mortgage.  At some point during your application you will be asked to provide proof of income, so make sure you have something like a P60 form from your employer which shows a summary of your pay and tax deductions.
One of the last things that lenders will want to see, is that you owe a load of money to credit cards or you have outstanding loans that you're struggling to repay. Try and work on paying back any debts you have to help demonstrate to lenders you are able to manage your money responsibly. If you need help with debt management, take a look at your options for paying off your debts.
Work out what you can afford
You should work out how much you can afford to pay each month. Try not to think about the maximum amount you could borrow, as this can result in stretching yourself too thin.
You'll want to think about all of your monthly outgoings including utility bills, subscriptions and travel expenses and work out your disposable income so that you can still afford those non-essential purchases, like your morning coffee or a Friday night takeaway.
Mortgage providers will look at your income and outgoings in order to decide whether you will be able to keep up with repayments if interest rates rose or your circumstances changed.
You can use the mortgage affordability calculator from the Money Advice Service to help get started.
Explore all homeownership options
You may be able to get financial help from the government to buy a home. It's worth considering all of your options first so you can make the best decision that's right for you.
One option you could consider is shared ownership. It is a part-buy, part-rent scheme that allows you to buy a home based on what you can afford. You purchase a percentage of the property's full market value, between 25% and 75%, and pay a reduced rent on the remainder.
For example, imagine you are buying a 50% share of a house that is worth £200,000. You would need a mortgage (and deposit) for £100,000 and your rent would work out about £229 per month.

Shared ownership makes getting onto the property ladder much more feasible if you don't have a huge deposit. As your mortgage is based on the share percentage of the property, your deposit is lower than if you were to buy that same property outright.
Download our guide to shared ownership
Decide what type of mortgage is right for you
There are three main types of mortgage: fixed rate, variable interest rate and tracker mortgages.
Fixed-rate mortgages
With a fixed-rate mortgage, your interest rate is fixed for a set period, so you know exactly what your repayments are, no matter what happens to interest rates during this time. Lenders also refer to this as the incentive period – and all fixed deals will have one, whether its two, three, five years or more.
Variable mortgages
Here your mortgage rate can and will usually move up and down. One of the main causes of this fluctuation is changes to the UK economy.
Make sure you have some savings set aside so that you can afford an increase in your payments if rates were to rise.
Tracker mortgages
Tracker mortgages move directly in line with another interest rate – usually the Bank of England's base rate, plus a few percent. So, if the base rate goes up by 0.5%, your rate will also go up by the same amount.
Tracker mortgages are popular, especially in times of low or falling interest rates.
If you're uncertain as to what type of mortgage is best for you, take a look at this useful guide to mortgage types by Money Super Market.
Seek professional advice from a broker
A mortgage adviser, also known as an independent mortgage broker, is a specialist with in-depth knowledge of the market. They can look at a full range of mortgage products to find one that suits you best. It's always a good idea to speak to a few brokers to see what's on offer.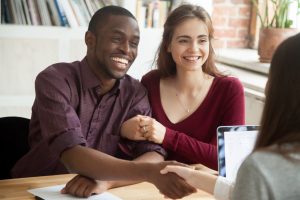 They can also check your finances for you to make sure you can afford a mortgage and they might also have access to exclusive deals with lenders that you can take advantage of. They may come with a fee though, depending on the type of service they provide so just be mindful of this when speaking to them.
Take a look at this useful guide to help you work out whether you should get a mortgage adviser, by the Money Advice Service.