A guide to living in Clitheroe
April 13, 2021 | Dan Todd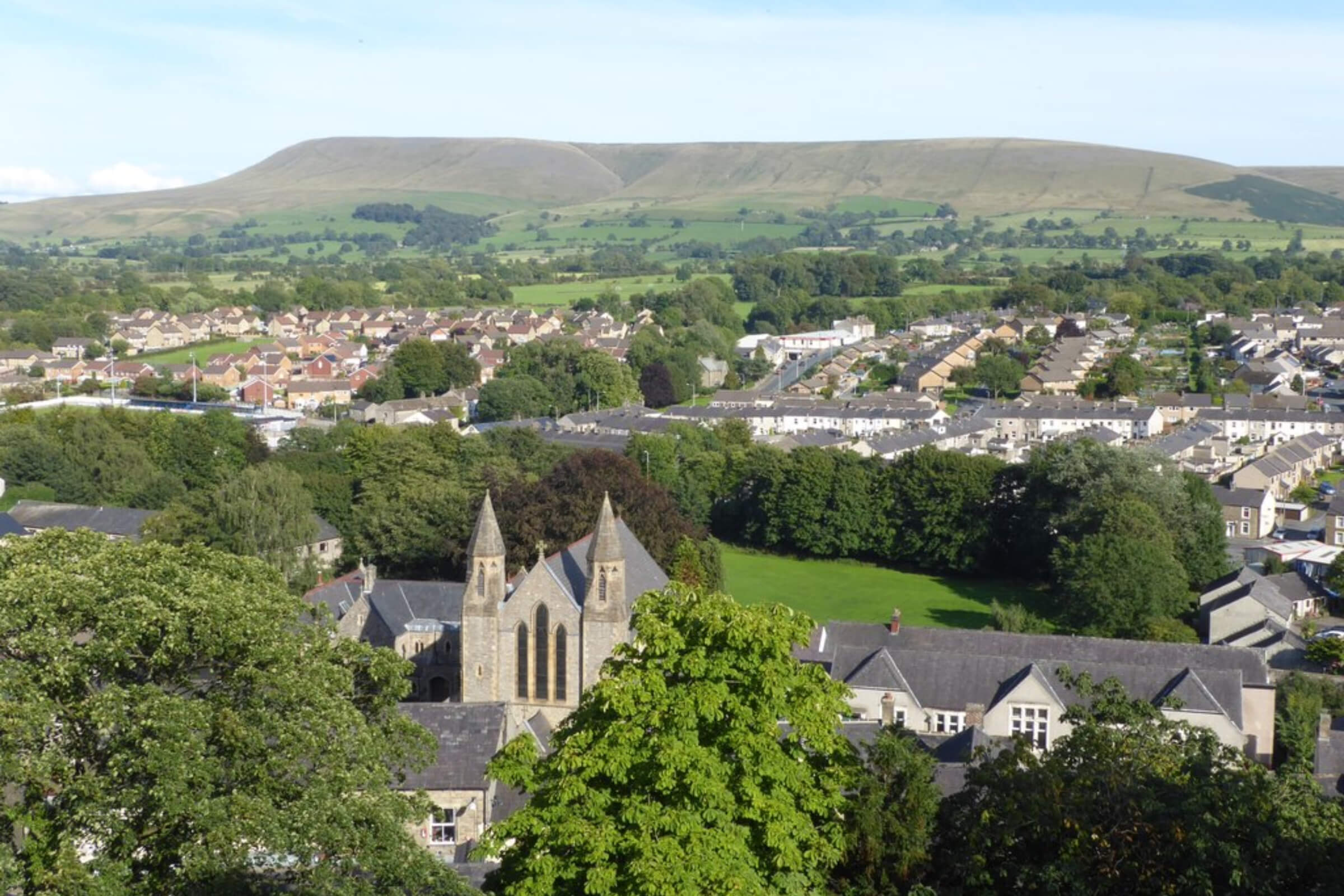 Standing proudly at the foot of the picturesque Pendle Hill and overlooked by the ruins of an 800-year-old Norman castle – said to be second smallest in England – living in Clitheroe doesn't lack for history and drama.
This charming market town has also made a name for itself as a foodie centre. Clitheroe's pretty stone streets are packed with award-winning independent shops, selling everything from specialist teas and fine wines to every flavour of sausage you could imagine.
And there are lots of excellent places to eat out (far more than you'd expect in such a small town). Take your pick from a wide variety of cafes, bars and gastropubs, many of which focus on fresh, local produce.
Throw in a fantastic choice of schools, pretty parks aplenty, and excellent transport links, and it's easy to see why the Ribble Valley, of which Clitheroe is at the heart, was recently ranked as the happiest place to live in the UK by the Office for National Statistics.
If you're thinking of calling Clitheroe home, here are just a few of our favourite places to visit.
---
FAB FOR FOODIES: CLITHEROE FOOD FESTIVAL  
View this post on Instagram
Clitheroe has built a reputation as a haven for foodies, with an excellent market running on Tuesdays, Thursdays and Saturdays. And the town even hosts its own annual food festival.
Held on the second Saturday in August, the Clitheroe Food Festival is considered to be one of Britain's top gastronomic attractions and sees more than 100 stallholders packed into Castle Street, the town's market, and the surrounding streets to showcase the very best of traditional Lancashire produce.
With a huge array of wonderful foods on offer, including organic meat and dairy produce, handmade pies and pastries, and a feast of fruit and vegetables packed with authentic, home-grown flavours, it's no wonder that thousands of foodies travel from far and wide to sample what's on offer. One of the highlights is the Pudding Feast, which see locals compete for the best homemade dessert.
UNBEATABLE BANGERS: COWMANS FAMOUS SAUSAGE SHOP
View this post on Instagram
Whether you're living in Clitheroe or passing through, no visit would be complete without stopping by Cowmans Famous Sausage Shop.
As the name suggests, this much-loved shop boasts one of the north's biggest ranges of bangers – a whopping 70 varieties – from the classic Cumberland to more exotic flavours such as Merguez Lamb (a spicy Algerian favourite).
The site, overlooked by Clitheroe Castle, has been home to a butcher's shop for over 120 years, and the current owners have been in business since the early '60s, picking up a host of awards. So, when it comes to sausages, they know their onions.
Find at 13 Castle Street, Clitheroe, BB7 2BT | www.cowmans.co.uk
A BREW-TIFUL CUPPA: EXCHANGE COFFEE COMPANY 
View this post on Instagram
Clitheroe has an abundance of cracking cafes and quaint tea rooms that offer perfect meeting places for a cuppa and catch-up. But a favourite with those living in Clitheroe is the Exchange Coffee Company coffee house, roastery and shop.
One for the coffee connoisseurs, this atmospheric coffee emporium is spread over three floors and offers the perfect, ahem, blend of quirkiness (antique tables and William Morris wallpaper) and expertise, with around 30 different varieties of freshly roasted coffee available.
And if coffee's not you're cup of tea then fear not – because they sell that, too. Over 60 different varieties of the loose stuff, in fact!
Food and snacks are also available throughout the day, including a wide array of cakes, sandwiches, toasties and jacket potatoes, as well as daily homemade specials.
Find at 24 Wellgate, Clitheroe, BB7 2DP | www.exchangecoffee.co.uk
CONQUER BOREDOM: CLITHEROE CASTLE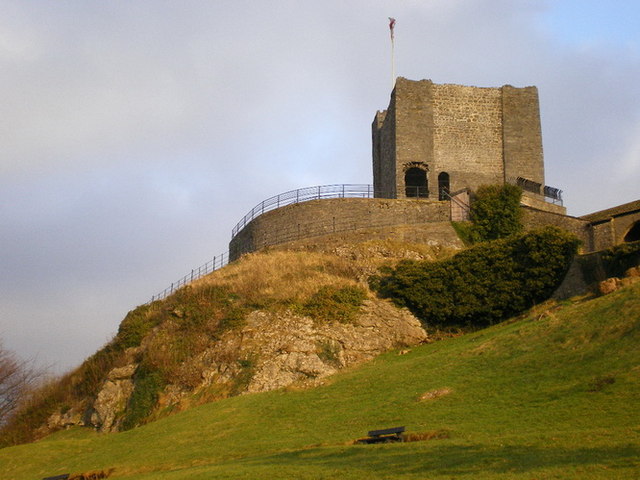 There's plenty to see and do around Clitheroe and the Ribble Valley beyond, from a hike up Pendle Hill to a wander around Whalley Abbey.
But for a great day out, look no further than the petite structure that pokes out of the town's skyline: Clitheroe Castle.
Take a tour around the 800-year-old castle and its museum and learn all about the history of the town, from local industry and heroes to myths and legends – all told through award-winning exhibits and interactive displays.
Once you've conquered the castle, the Keep and surrounding park is a great place to enjoy a stroll, have a picnic, or even get lost inside the maze.
Find at Castle Hill, Castle Street, Clitheroe, BB7 1BA | www.lancashire.gov.uk/leisure-and-culture/museums/clitheroe-castle-museum
PERFECT FOR A PINT: THE INN AT WHITEWELL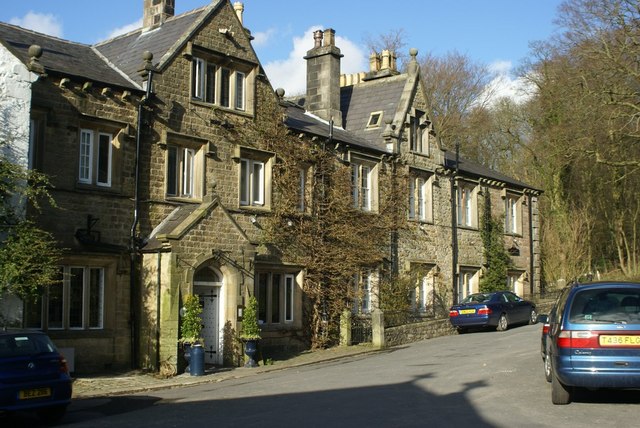 The Inn at Whitewell, near Clitheroe, was named Pub of the Year by the Good Pub Guide in 2020. And it's easy to see why.
Sat on a bank of the River Hodder, by a bluebell wood in the Forest of Bowland, this former manor house is the perfect place to sip on a drink while soaking up the view.
Inside, you'll find a great selection of local ales, an interesting wine list and fine seasonal food made using local ingredients.
Find at Forest of Bowland, Lancashire, Clitheroe, BB7 3AT | www.innatwhitewell.com
---
There are lots of reasons to consider living in Clitheroe. You'll never be far from magnificent scenery, with sweeping views over the rolling green fields to the Forest of Bowland and Pendle Hill.
Full of character and history, you can enjoy both neighbourhood pubs and scenic walking routes alike. And there's always something going on in and around the town centre, from food festivals to jazz concerts.
But what really makes Clitheroe stand out is its strong sense of community, which is why it's the perfect place to lay down your roots.
Looking to get on the ladder in Clitheroe? Discover our latest homes for Shared Ownership at Half Penny Meadows.
Find Out More