Best Horror Movie Houses, Ranked
October 29, 2021 | Laura Whittle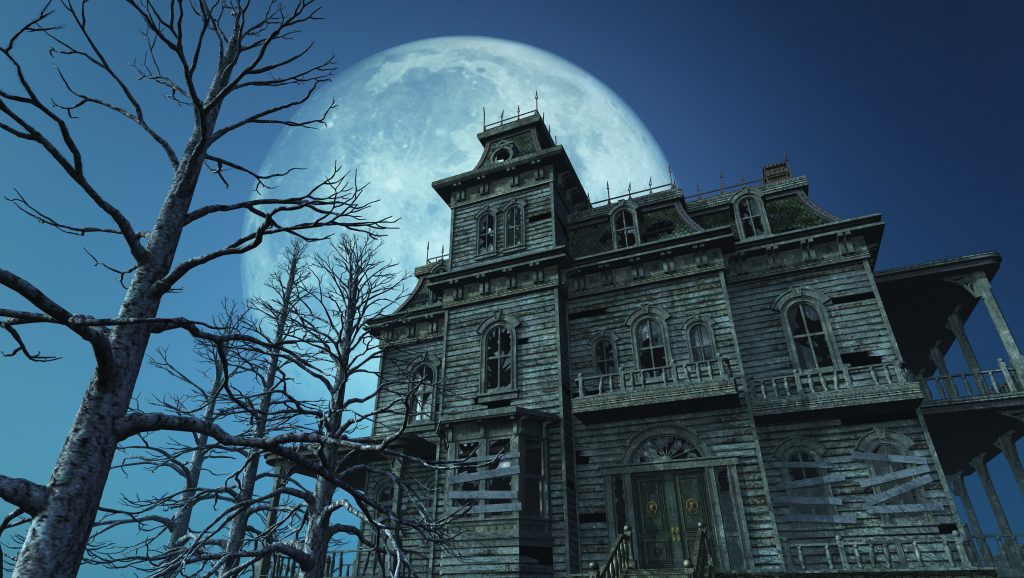 From creepy cabins in rural locations to haunted houses in family neighbourhoods, there's no denying that horror houses are the star of the show for many scary movies. But which movie features the spookiest pad?
In "horror" of Halloween 2021, we've put together a list of our top ten horror movie homes, ranked from awful to worst. See if you agree with our selection.
10. The Buckner House (The Cabin in the Woods)
The Cabin, a.k.a. The Buckner House is a single floor building which benefits from several good-sized bedrooms, a main living room with a fireplace, and a cellar.
Despite its dilapidated state, zombie neighbours and isolated location, it's perfect home for anyone wanting to escape the hustle and bustle of a big city.
Pros: Beautiful woodland location
Cons: Too many monsters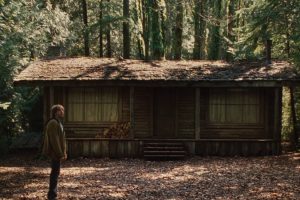 9. The Myers Residence (Halloween)
This stunning Victorian home comes complete with a living room, dining room, fitted kitchen and four small bedrooms.
A former resident likes to visit now and again, he doesn't speak much and often just stares out the window.
Pros: Original Victorian architecture
Cons: Blood-stained carpets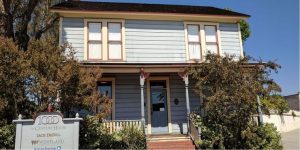 8. MacNeil House (The Exorcist)
On the outside, it may look like just a normal home, but once you step inside, you'll be lost for words (unless you're fluent in Latin).
Pros: Plenty of storage space in the attic
Cons: Dodgy stairs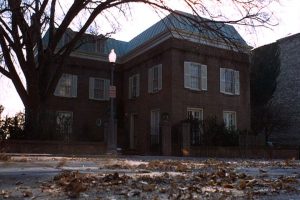 7. Freeling House (Poltergeist)
Some ghosts prefer new builds.
This California dream house is part of a new housing development, built over an ancient cemetery (the existing residents aren't too pleased about the matter).
Pros: Television included
Cons: Flickering lights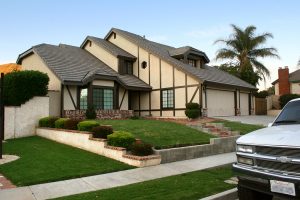 6. Perron Home (The Conjuring)
The Perron farmhouse benefits from eight-and-a-half acres, a river in the back and a pond. Besides it's terrifying, horrendous history, it really is a beautiful home.
Pros: Located in the quaint Rhode Island suburbs
Cons: Bit chilly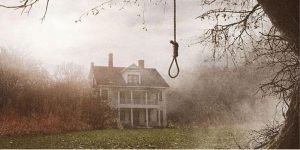 5. Bates Family House (Psycho)
This house is a two-storey Second Empire Victorian home, positioned on a hill behind the Bates Motel, with steps leading up to it. It includes four bedrooms, a full kitchen, a large living room, dining room, laundry room, one full bathroom and much more.
It truly is a home to die for, and so we're putting it at number 5 on our list.
Pros: Full basement with walk-in freezer
Cons: Bathroom needs refurbishing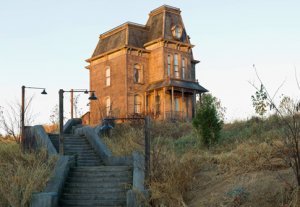 4. Katie and Micah's Home (Paranormal Activity)
This beautiful home has been freshly decorated and features a large kitchen, family room, 4 bedrooms and a huge, private backyard. It may be terribly cursed, but let's overlook that and focus on this gorgeous outdoor pool.
Pros: Well-maintained outdoor pool
Cons: Bedroom door opens randomly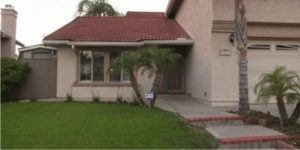 3. Old Family House (The Others)
This house is actually a castle in Spain! It's blessed with rich architecture, fantastic woodwork, and surrounded by gorgeous grounds. Oh, and let's not forget the massive, creepy windows.
That's enough to put this house at number 3 on our list.
Pros: Surrounded by stunning gardens
Cons: Broken chandeliers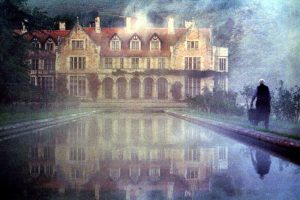 2. The Lakefront Home (What Lies Beneath)
The previous owner was a woman who lost her mind and claimed to be haunted by a ghost – but don't let that put you off the killer waterfront views and gorgeous pergola.
Pros: Lakeside views
Cons: Creaky floorboards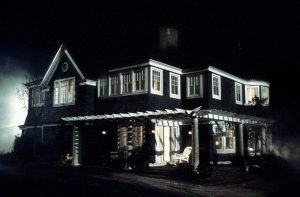 1. The Mansion (The Haunting)
This gorgeously over-the-top Harlaxton Manor, built in 1837, benefits from unique features including long hallways, intricate woodwork, and huge stairwells.
There's no wonder this home is number one in our list. Besides, who wouldn't want to live in a mansion, even if it is a bit haunted.
Pros: Comes fully furnished
Cons: The furniture is possessed