Guest Blog: Why it pays to choose a specialist shared ownership solicitor
April 29, 2021 | Laura Whittle

Anyone buying a home needs to appoint a solicitor to do the necessary legal work. However, not all solicitors have the required experience when it comes to buying a home through affordable housing schemes such as shared ownership.
We caught up with Lauren Fisher, Head of Home Ownership – Housing and Regeneration (Property) at Forbes Solicitors, who explains why it's important to choose a shared ownership solicitor with the right experience to support you in your home buying journey, and offers advice on what you can do to help your purchase go smoothly.
---
Why choose a specialist shared ownership solicitor?
Affordable housing is still only a comparatively small proportion of the overall residential conveyancing sector and a lot of solicitors do see affordable housing as more complex and time consuming than standard property conveyancing.
Shared ownership applicants are subject to eligibility and affordability requirements (which can be specific requirements of the Housing Association, requirements of the Regulator for Social Housing or more generally requirements of planning) and some lenders have a panel of solicitors specifically for shared ownership transactions.
Mortgage offers also need to be approved by the Housing Association and there are fundamental clauses which would not be found in a standard residential lease so it is important to make sure you are choosing the right residential property solicitor who understands that these elements cannot be changed without specific consent of Homes England at present.
Given that shared ownership is becoming a much more popular product it is hoped in the future that these types of transactions become the 'norm' for the majority of residential property solicitors.
Does is cost more to use a solicitor with shared ownership experience?
In terms of costs for a specialist shared ownership solicitor, it is always worth obtaining a variety of quotes from different solicitors.
Fees should be similar to those costs you would expect for buying a house outright. However, due to the complex nature of shared ownership the fees can sometimes be increased to account for the additional time spent.
What advice would you give for picking a solicitor?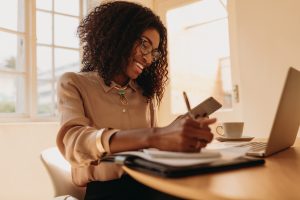 In some instances, the mortgage broker or Housing Association may have a list of recommended solicitors who specialise in affordable housing products and it may be worth asking at this stage if they have any firms of solicitors they can recommend.
A lot of firms also get work through word of mouth, so if you have family, friends or colleagues who have used solicitors for similar transactions it may be worth asking them who they used and if they would recommend them.
You do also sometimes find that if you are buying a shared ownership property on a development, that there is often one or two firms of solicitors that deal with multiple buyers on the development. This is usually because they will be familiar with the site and the enquiries which would need to be raised, and exchanges and completions are dealt with quicker because of this.
It is worth noting that even if there is a recommend panel of solicitors which the broker/Housing Association may refer you to that you are free to choose whichever firm you want to.
What should I expect within the first week of instructing a solicitor?
Within the first week of instructing a solicitor, you would usually have received your quote and instructing the firm based on this information.
They should then send you a client care letter detailing who will be dealing with the matter on your behalf, the fee quoted and details of all disbursements, any Stamp Duty Land Tax (SDLT) and other fees payable, as well as details of their complaints procedure if you are not happy with the service they are providing.
They will then ask you for identification documentation which would usually consist of (for example) two forms of photo ID and a recent utility bill, and ask for you to sign and return the client care letter.
Until all of these have been received by your solicitor, they cannot complete their due diligence and will therefore not be able to start work on your matter yet.
You will also be asked to make a payment on account to cover the disbursements which will cover your search fees and, again, until this payment has been made they cannot carry out your searches which can cause delays.
What can buyers do to help a sale go through smoothly?
We do see a lot of transactions not complete due to buyers not being able to obtain a mortgage. We would recommend that you have a mortgage offer in principle in place before instructing a solicitor because once you have instructed a solicitor you are liable for their fee.
Other advice on how you can assist your solicitor is to be contactable should they have any queries or elements they need to raise with you.
Inspect the property yourself and have a survey done to answer queries you may have on the property (some lenders allow you to have the benefit of their surveys and so worth an ask!).
Additionally, the conveyancing process can be complex and there can be delays outside of all parties' control and so this is worth bearing in mind whilst all are working towards that deadline. Both your solicitor and the Housing Association's solicitor are trying to conclude the matter as soon as possible so that keys can be released to you.