Last apartments remaining at New Brighton development
February 11, 2020 | Dan Todd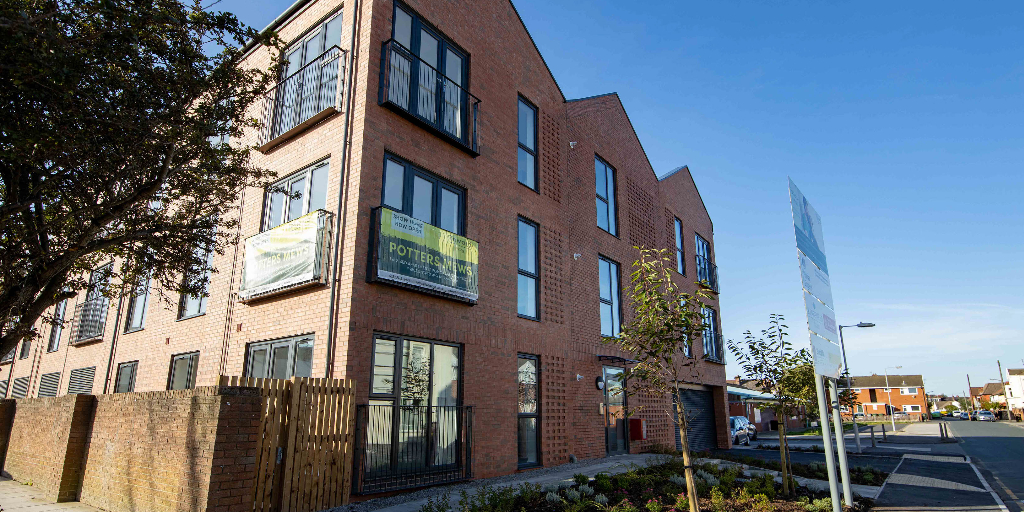 Onward Living's popular Potters Mews development in New Brighton, Wirral, is down to its final homes.
Ten out of 12 one and two-bedroom apartments at Potters Mews have now been snapped up since the development launched in September 2019.
The remaining homes include one 1-bedroom apartment, priced at £46,000 for a 40% share; and one 2-bedroom apartment, available for £60,000 for a 40% share.
The stylish apartments, which are situated in a quiet area on Field Road, boast a generous open-plan living, dining and kitchen space, contemporary fully-fitted kitchens, modern bathrooms, Juliet balconies and secure private parking.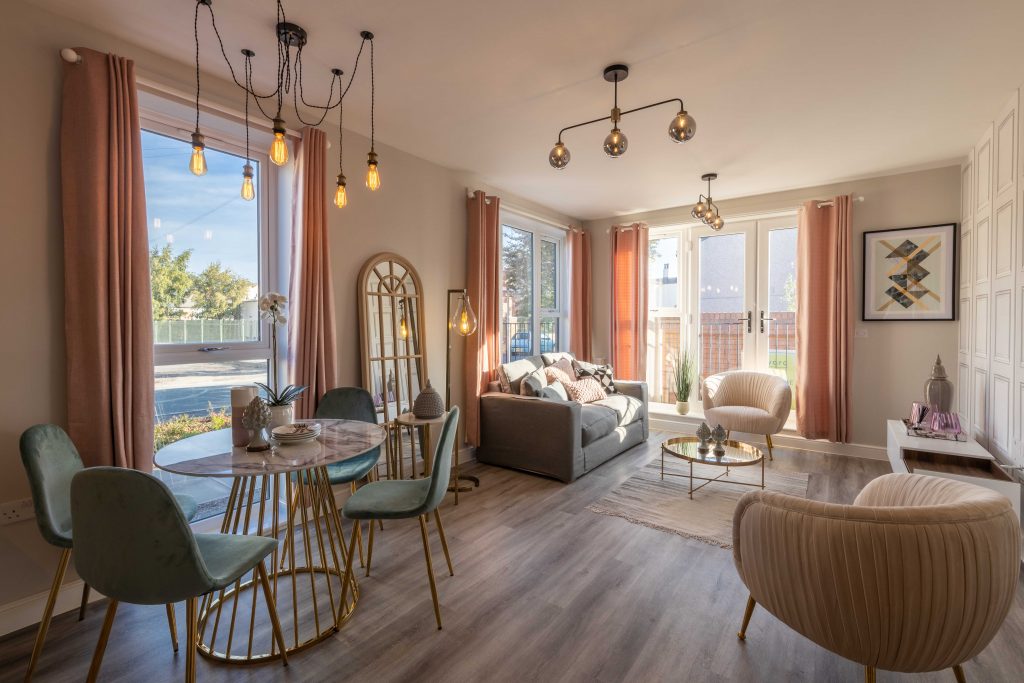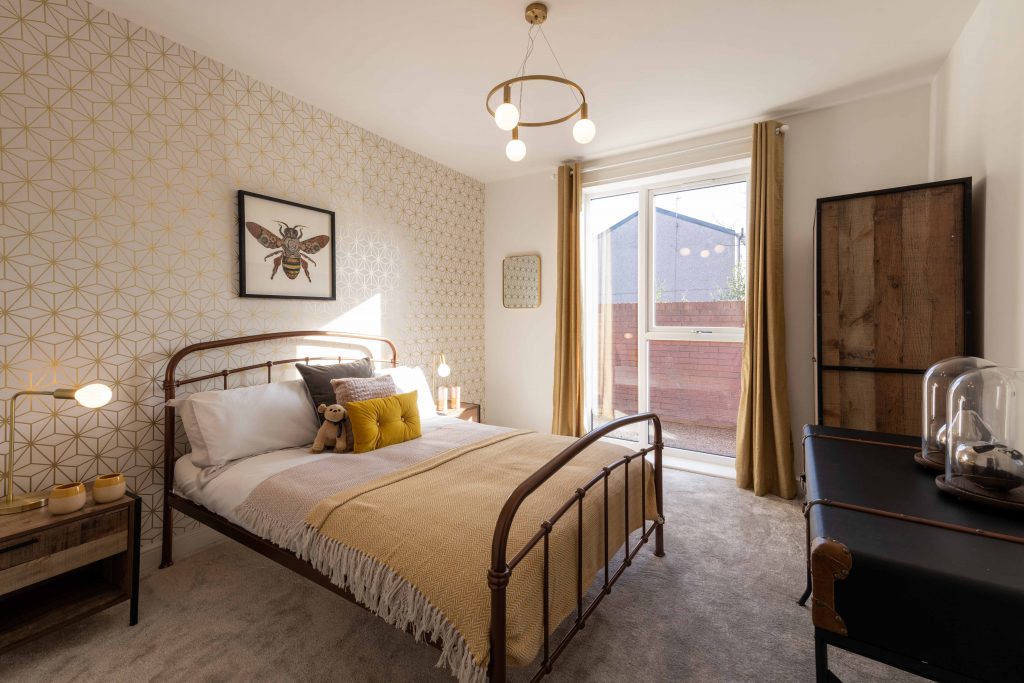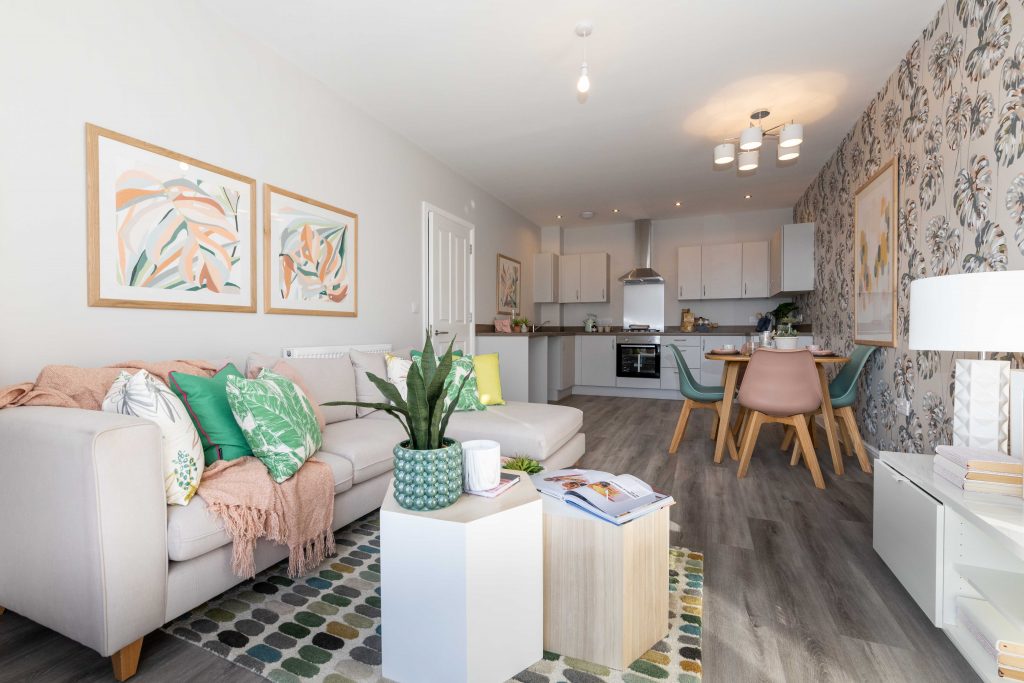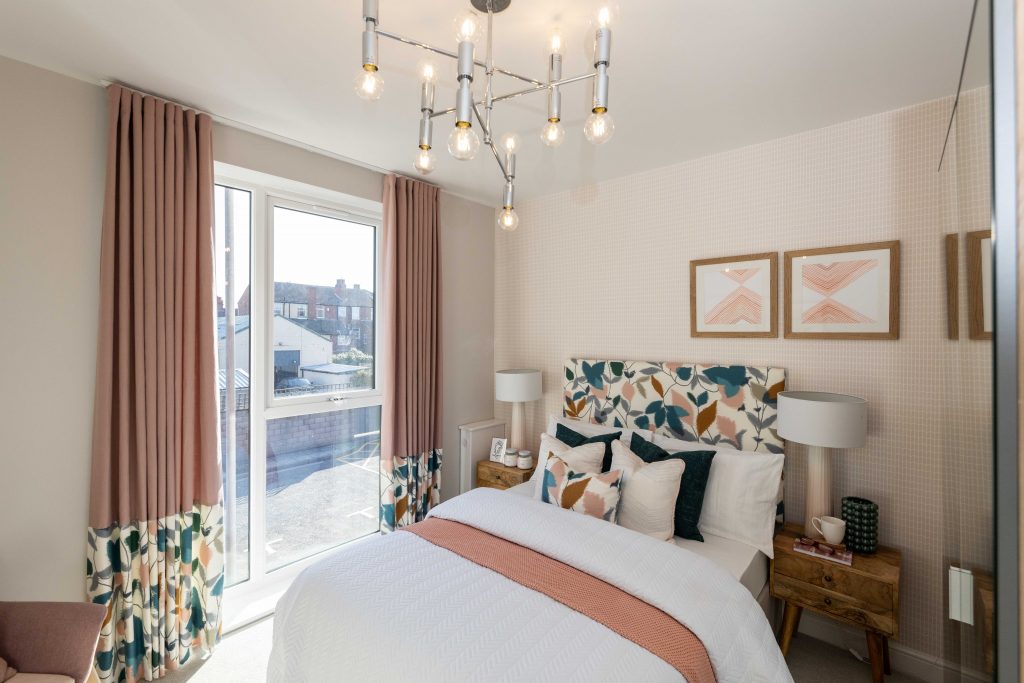 Would-be purchasers are able to move in to their new home with just a 5% deposit, which could be as low as £2,300, thanks to Shared Ownership, making it particularly helpful for first-time buyers.
Shared Ownership is another way to buy your home. You buy a percentage, and pay rent on the rest. The housing association owns part of it – but you're living there, you decorate it, and you decide when to sell. Buying a percentage means a smaller deposit and smaller mortgage. It's a sooner first step on the ladder for lots of people. Usually, you can also carry on buying shares, to own it 100%.
Sandy Kelly, head of sales at Onward Living, said: "This development has attracted a wide range of buyers, from young couples looking to take that first step on the property ladder to those who are downsizing at a later stage in life.
"The remaining two apartments are wonderful properties with a fantastic specification. And with a great location close to New Brighton promenade, we're sure these last homes will be snapped up quickly."
First-time homeowners Adam Maxwell and Molly West are just two of the many happy buyers at Potters Mews after they purchased their two-bedroom apartment with the help of Shared Ownership.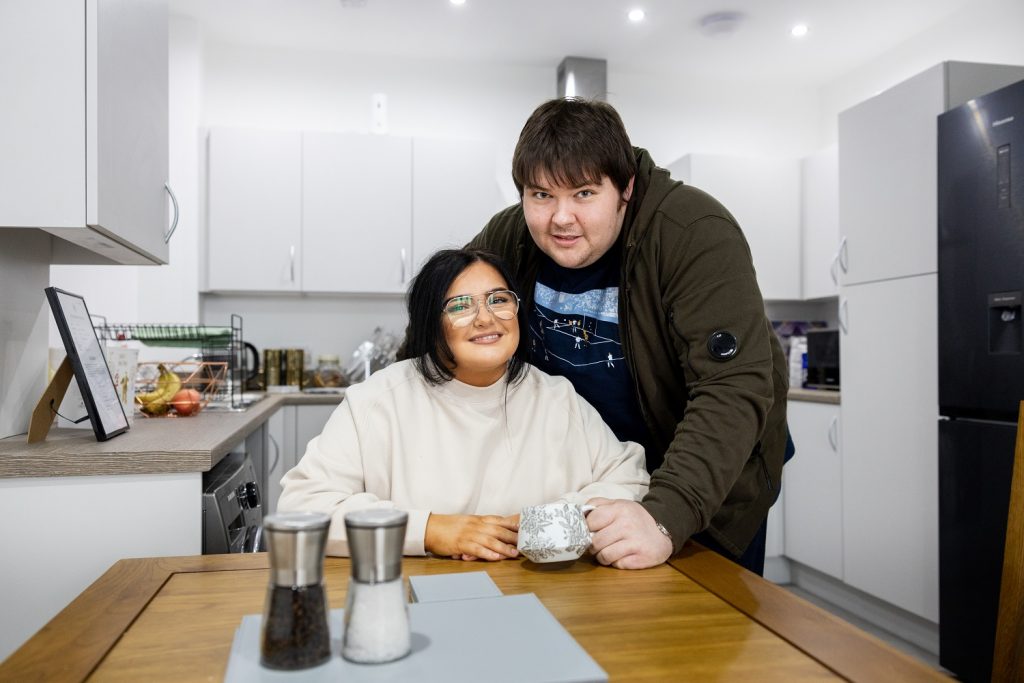 Adam, 24, and Molly, 25, bought a 40% share of the new build property for £60,000, putting down a small deposit of £3,200.
Care assistant Molly said: "This was the right place at the right time. We didn't look at anything else, we literally bought it before we'd even seen it.
"We're made up with it. It's really modern, clean and nice, and the area is where we wanted to move to."
Adam, a panel manufacturer, added: "It's a good size, too. It's not like it's a small flat. We've got a good amount of room so this really meets our needs."
And the couple wouldn't hesitate recommending Shared Ownership to other first-time buyers looking to get a leg on the ladder.
Molly said: "I've been telling people at work to do it. With renting you can't save to buy your own home, whereas with Shared Ownership you still rent but you get to own part of the property as well."
"I think it's good for people our age because it's going to take you years to save for a deposit on a house," adds Adam. "This gets you on the ladder now. Then you can put a little bit away over the year and at the end of that year you've got enough to buy a bigger percentage."
For more information on Shared Ownership or the remaining properties at Potters Mews, interested buyers can contact the sales team at Onward Living on 0151 708 2421 or email sales@onward.co.uk
Find out more about our 1 & 2 bedroom apartments for shared ownership in New Brighton.
Find Out More