Natalie's story: How I bought my own home through Shared Ownership
July 7, 2020 | Dan Todd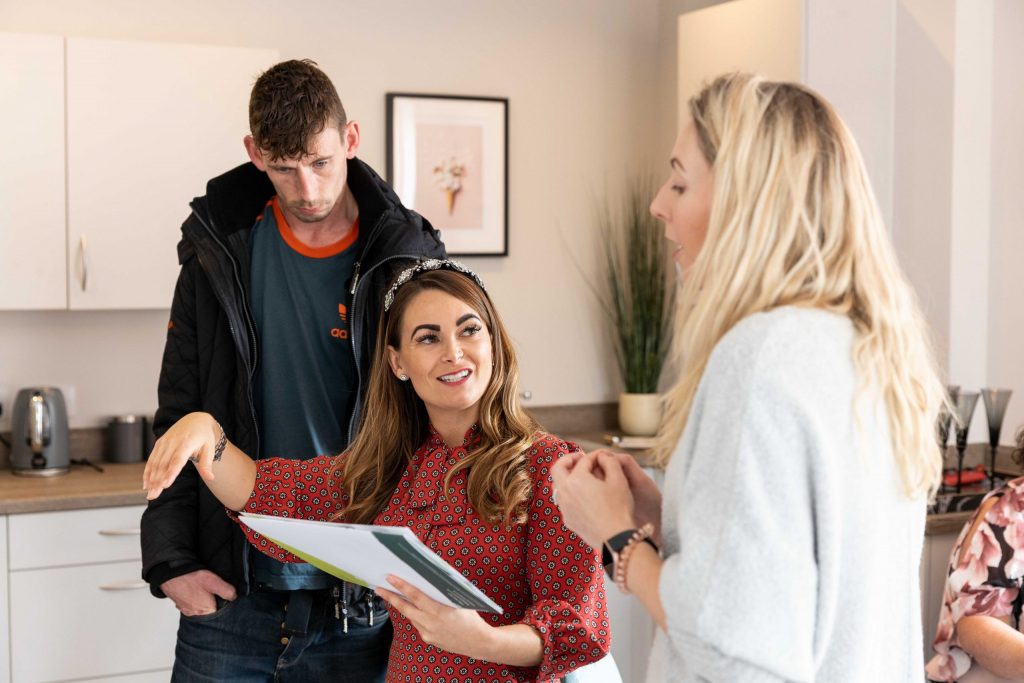 As someone who spends her days helping wannabe homeowners get on the property ladder with the help of Shared Ownership, our superstar sales advisor Natalie knows a thing or two about the benefits of this great homeownership product – from smaller deposits to being able to decorate exactly how you want.
So, when it came to buying a home of her own, Natalie knew that Shared Ownership was the perfect option for her.
Here she tells us about her own home-buying experience, and shares some of the things she learnt when she became the purchaser for a change.
---
After 15 years of renting, both privately and through housing associations, the idea of owning my own home seemed impossible. For close to six years I've loved helping people find their perfect home through Shared Ownership, but I never imagined being on the other side of the sales process.
Setting a savings target
Around 12 months ago I decided to open a Help to Buy ISA. Although I had another savings account, I'd never been able to actually save much, so I decided to set myself a goal to put £200 into the ISA each month.
At first, I wasn't confident that I wouldn't be tempted to dip into it, but after the first couple of months the excitement of seeing my savings start to build up spurred me on to keep going. This was when I decided to contact Metro Finance to see what the possibility of me obtaining a mortgage would be and what my monthly payments would look like. I was really surprised at how affordable it was with rent/mortgage and service charge combined.
Getting my move moving
I started to browse Shared Ownership properties within my preferred area and even recruited my mum to help me. It was actually her who found a three-bedroom house on a new-build development just around the corner from the flat I was renting.
First things first, I completed an affordability assessment with Metro Finance, who advised that I could afford a 25% share with the deposit I had, which was just under £2,000. When I did the sums, it worked out that I'd only be paying around £25 more than what I was paying to rent my two-bedroom flat. I couldn't believe that a three-bedroom house with a garden could be affordable on my income alone.
Next, I completed my Help to Buy application and arranged viewings at various developments. I went to see five different house types – all of which were very different in their layout, specification, and value – to give myself something to compare.
Finding 'The One'
When people find love, they often say they knew they were 'The One'. Well, this is what happened when I found my home. At the end of the very last viewing I remember getting into my car, which was parked on the driveway, and saying: "This is the one. This is my house. I can see myself living here".
Getting the documents in order
Although I sell properties for a living, mortgages are not my forte, so I left that in capable hands of Metro Finance.
Following my consent to proceed I had a mortgage in principle within one hour. I collated my supporting documents and uploaded them in record time – this was one of the benefits of working as a sales advisor; I knew exactly what would be required!
Making the most of the measure-up
I never realised the value of a measure-up until I was a purchaser. It brought to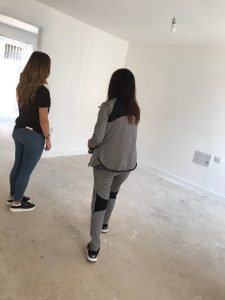 light the fact that my sofa was too big for the property and the flooring I had chosen in the shop looked a completely different colour in the house.
Thank goodness my mum was with me, otherwise I'd have been none the wiser about how many light fittings I would need or how to measure for curtains.
A nervous wait
I then had to wait for confirmation from the housing association that I was able to formally reserve, which made a couple of days feel like a lifetime. When I got the call to confirm I could reserve it still didn't feel real and I was worried about things that could prevent me from purchasing. I then instructed my solicitor to start the conveyancing process and paid for my mortgage valuation.
The next three weeks were spent like a cat on a hot tin roof. I was so eager to move in, and spent endless nights looking at interior design boards on Pinterest. There were numerous emails to and from the sales advisor and solicitor, which meant the sale was progressing – even though it didn't feel that way to me! Then I received my lease and some documents from the mortgage lender which I thought would settle my nerves a little, but it didn't.
Next, I had to visit my bank to close my Help to Buy ISA and then go back again to transfer my deposit funds to my solicitor.
A completion date was set. I booked the day off work and arranged to go for breakfast with my mum and my friend on the day of completion to keep my mind occupied. I then got a call to confirm completion had taken place, which was overwhelming but still felt unreal. When the sales advisor handed me the keys I burst into tears, as did my mum.
A happy homeowner
I've now been living in my house for over six months, but it feels like I've been here for ever. I feel that although my sale was smooth and my sales advisor was fantastic, it was still an emotional rollercoaster.
Buying a home (especially your first home) is one of the biggest things you will ever do in your lifetime, so it is bound to be daunting. But I promise it is worth every single emotion when the move is complete, you are finally settled, and fully appreciate your new home.
---
If Natalie's story has inspired you to find out more about shared ownership, you can contact her and the rest of the Onward Living sales team on 0151 708 2421 or email sales@onward.co.uk