New-builds vs Older Homes – Which House is for Me?
August 12, 2020 | Laura Whittle
When it comes to buying a home, there are many factors to consider – one of which being whether you choose a new home or an old home. Both options come with pros and cons, and what you decide will depend on your own personal preference, budget and requirements.
To help, we have put together a useful list of key benefits and considerations for both options, so you can compare and pick what is best for you.
New-build homes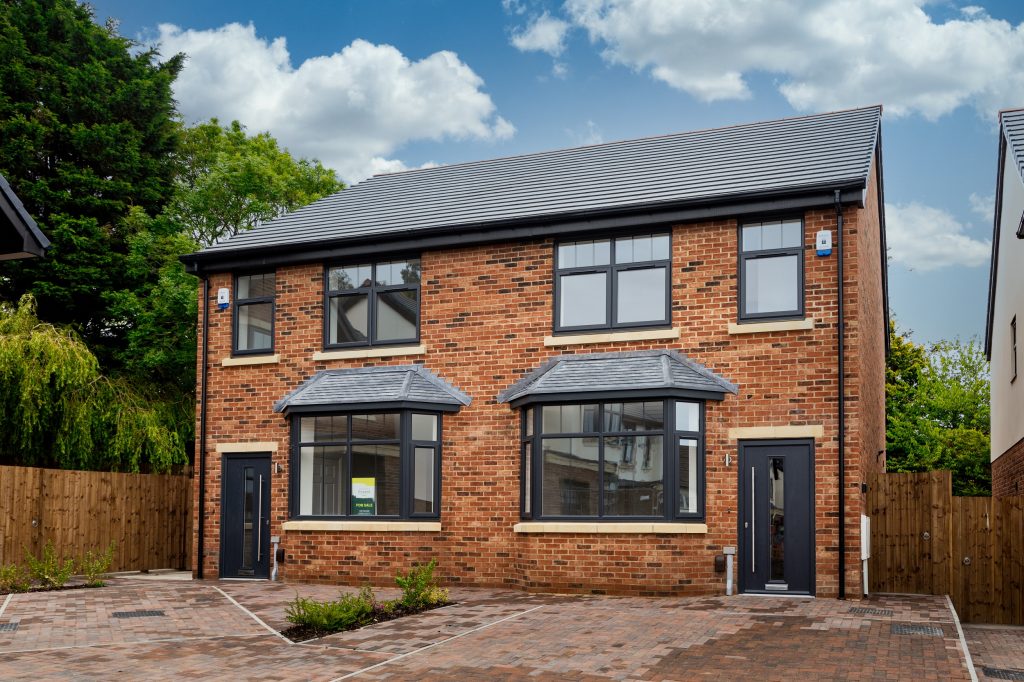 New-build homes are a great option whether you are a first-time buyer, a growing family or downsizing. At Onward Living, we specialise in building new homes to a high standard, making them the perfect place to call home.
If you're considering a new-build, here are the pros and cons:
Benefits:
As the first owner of a property, you can put your own stamp on your new home from day one. You don't have to live with any outdated design choices from previous owners.
You don't have to spend time or money renovating your new home. It is ready to move in to right away.
New-builds are designed to be more energy-efficient than older homes, often with better loft insulation, new windows, and new, modern appliances.
For added peace of mind, most new-builds come with a guarantee from the builder – usually a 10-year warranty. This will help to reduce maintenance costs and any major structural repair costs.
New-build homes are generally built to a specification which meets the demands of modern family life, with spacious open-plan designs, for example.
There is no moving chain, so the buying process is hassle-free.
Thanks to Government schemes like shared ownership, it is much easier to get a helping hand when buying a new-build home. Shared ownership allows you to buy a percentage of a property based on what you can afford. Find out more about shared ownership to see if it is for you.
Considerations:
The expected completion date of a new-build property is not always set in stone. This can be due to construction work delays and can vary from just a few days to a few weeks. You will be kept up to date by a Sales Advisor on any anticipated delays.
Some new-builds can be less spacious inside than older homes, with slightly lower ceilings and less storage space.
As the home is brand new, you may come across a few minor cosmetic issues when you first move in. Usually, you will be able to report any issues without any extra cost during a one-year defects period.
When buying a new-build off-plan, you might not be able to view it straight away as it is still being built. Instead, you will need to make your decision based on floorplans, CGIs and by visiting a show home.
Old properties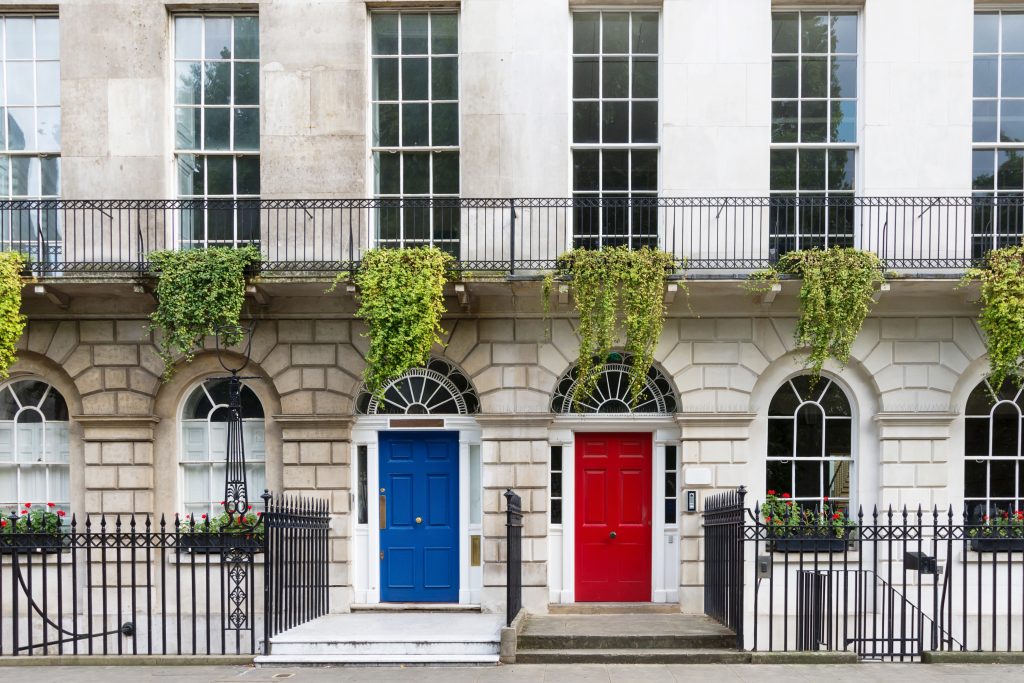 Britain has a long history of building stunning homes, from grand Victorian terraced houses to classic 1930s homes (and everything in between!). There are a wide range of older properties that could catch your eye whilst house-hunting.
Benefits:
There are many different designs to choose from with older properties. From the sash windows of Georgian houses to the ornate fireplaces in Victorian-style homes, it's easy to fall in love with a property that has such unique characteristics.
You can arrange to view an existing home prior to making an offer, so you can get a good feel for it beforehand.
Some older homes are traditionally bigger with spacious rooms, higher ceilings, and large gardens.
You can buy an older property and renovate it to increase its value, as long as you have the budget to do so.
Considerations:
Older properties might need work, like fitting a new bathroom or kitchen. You will need to factor those costs into your budget.
Older properties are usually less energy efficient as new-builds, resulting in higher monthly running costs.
The buying process could be much more stressful if you buy an existing property. Not only are you bidding against other buyers for the home, you may also need to deal with the owners and any onward property chain that they are in.
Unlike a new-build, you can expect to have to carry out maintenance and repairs from day one of moving into an existing property.
Best of both worlds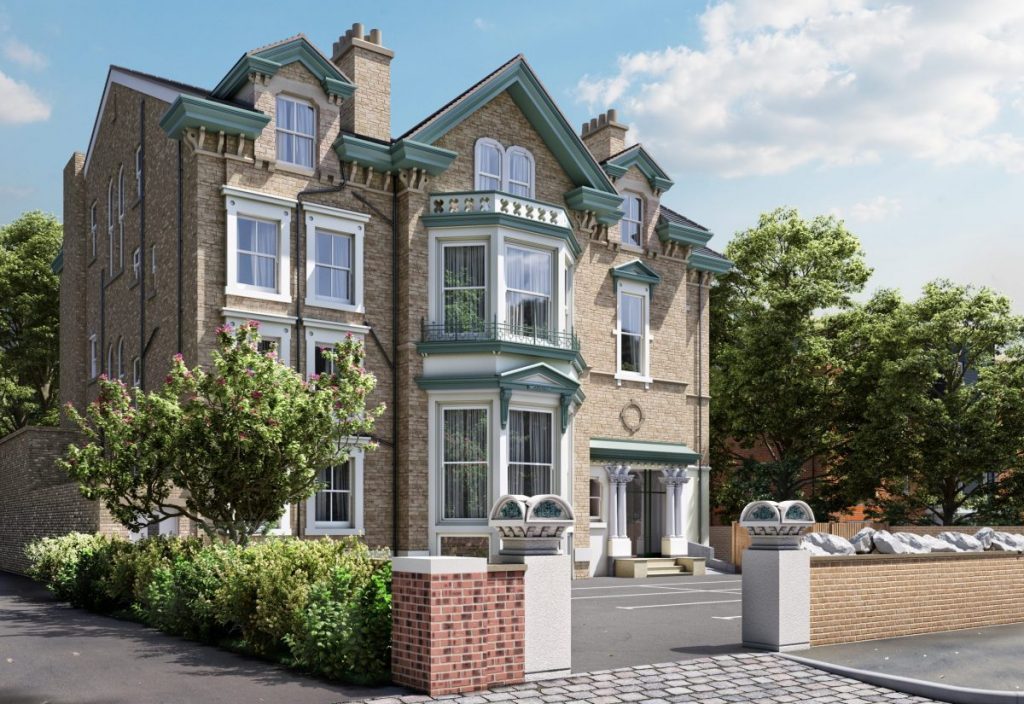 If you'd like the functionality of a new-build combined with the character and charm of an older home, there may be a solution.
Many new home developers also refurbish period properties, so you can benefit from the best of both worlds! One example of this is our recent Alexandra Court development in Aigburth, Liverpool, which comprises fourteen 1 and 2-bedroom apartments in a stunning Victorian villa.
There really is no right or wrong when it comes to deciding between a new-build home or an older property. It all comes down to your own personal preference and what you want to get out of your new home. Just make sure you have all the information you need prior to reserving a plot or making an offer.
Happy house-hunting!