Onward Living backs national shared ownership campaign
September 18, 2020 | Laura Whittle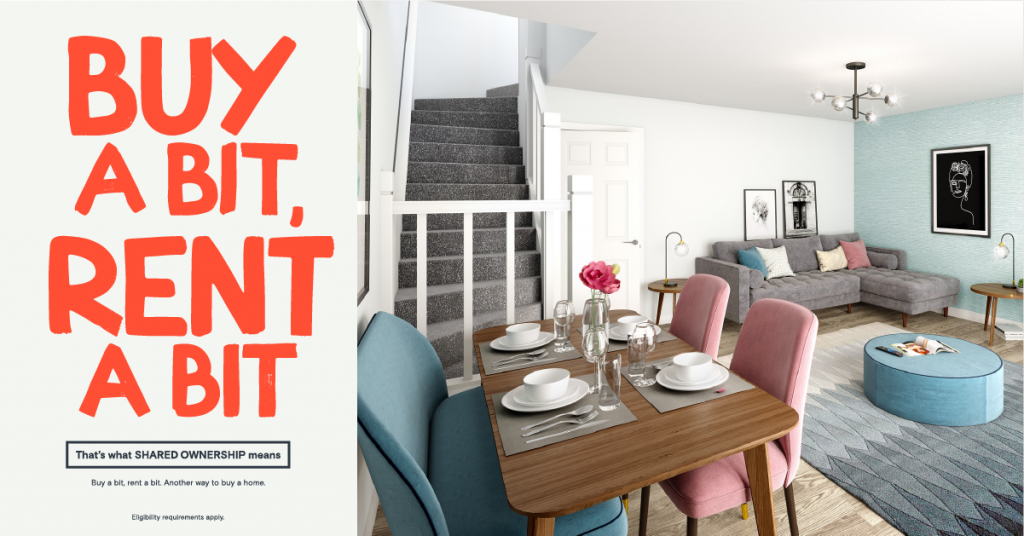 A national campaign to raise the profile of shared ownership has relaunched today with support from local affordable homes provider Onward Living. The campaign, backed by nearly 50 other housing associations across the country, aims to raise the profile of shared ownership and explain how it works to potential buyers.
Shared ownership is another way to get on the housing ladder, allowing buyers to purchase a percentage of the value of the home (which means a smaller deposit and mortgage), then pay rent on the rest. Buyers can also buy more shares over time, until they own it 100%.
The campaign began in January, but was paused after the housing market was effectively suspended due to the coronavirus crisis. However, many housing associations have seen increased interest in shared ownership since the coronavirus lockdown, as potential buyers have looked for properties with more space to work from home, a garden, or located closer to friends and family.
The three-year campaign will reach potential buyers through online and social media advertising, as well as a new website (sharedownership.net) which will help them to find out whether shared ownership is right for them. The website also for the first time brings together shared ownership homes listed for sale across the country, making it easier for people to buy with shared ownership.
In 2018/19, housing associations built more than 14,000 new shared ownership homes in England, allowing tens of thousands of people to get a foot onto the housing ladder. Housing associations have been providing shared ownership for decades, but awareness and understanding among the public is not as high as it deserves to be, and there are misconceptions about it that need to be tackled.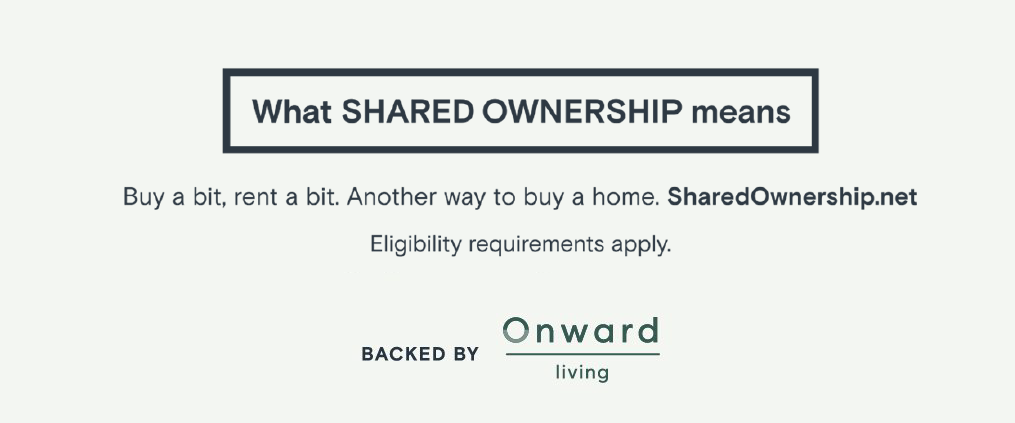 So far in 2020, Onward Living has completed 48 homes for shared ownership, helping local people buy an affordable home in various locations across the north west, including Scarisbrick, New Brighton, Prenton, Aigburth and Whitefield.
They recently released prices for the first phase of their Sycamore Gardens development in Ellesmere Port, which will see 27 homes for shared ownership delivered by spring 2021, with two further developments set to launch in Preston and Aigburth in the coming weeks.
Longer term, Onward Living has committed to delivering 400 new, high quality homes each year throughout the north west from 2022.
Sandy Kelly, head of sales at Onward Living, says: "We are delighted to be supporting the National Housing Federation's Shared Ownership campaign, which aims to help people understand what shared ownership is and promote the many benefits that shared ownership can provide to prospective homeowners."
"We are building more shared ownership homes than ever before, and this campaign will help us to unlock more affordable homes to those who need them most."