Onward Living gives Cheshire primary school a tree-mendous Christmas
December 14, 2020 | Dan Todd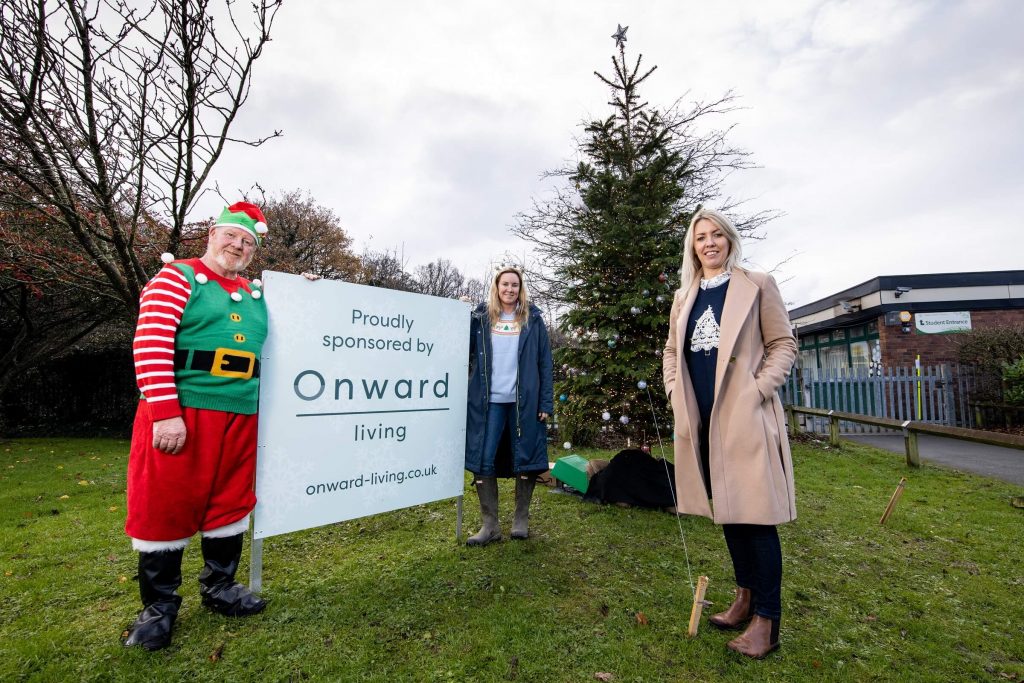 Children at Woodlands Primary School in Great Sutton have been given an early Christmas present after Onward Living provided a huge outdoor Christmas tree for them to decorate.
The affordable homes provider, who is building 27 new homes for shared ownership at the nearby Sycamore Gardens development, stepped in after the school's annual Christmas Fayre was cancelled due to the Covid-19 pandemic.
Instead, the Parent Teacher Association (PTA) has been selling clear baubles for people to place a wish inside – which have been used to decorate the tree – as a way of raising much-needed funds for the school.
The tree, which stands proudly in the school grounds, can now be enjoyed by the school's staff, pupils, and the local community. Festive lights and decorations have also been put up outside the school.
Woodlands headteacher, Dr Victoria Carr (pictured centre), said: "We have been determined this year that despite nobody being allowed to come into school, children would enjoy the festive cheer brought by the lights on the cold and dark days.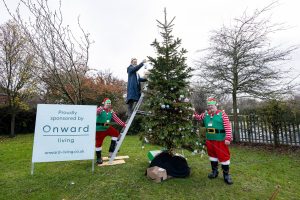 "We have been so grateful to Onward Living for donating the tree to us, and also to Backford Christmas Trees for supplying it."
Sandy Kelly, head of sales at Onward Living, added: "With our Sycamore Gardens development just around the corner, it's extremely important for us to support the local community in any way we can.
"So, we were delighted to be able to help Woodlands Primary School by giving their festive season some added sparkle with this fantastic tree."
Onward Living recently released the final phase of its Sycamore Gardens development, which offers a range of three and four-bedroom homes for shared ownership.
With prices starting at just £86,000 for a 40% share, the homes are perfect for first-time buyers and growing families in the area looking to get on the property ladder.
To find out more about the homes at Sycamore Gardens, contact the Onward Living sales team on 0300 555 0130 or email sales@onward.co.uk
Looking for a family home of your own? Discover our latest homes for shared ownership at Sycamore Gardens in Great Sutton.
Find Out More