Onward Living nets sponsorship opportunity with Avro FC
October 24, 2021 | Dan Todd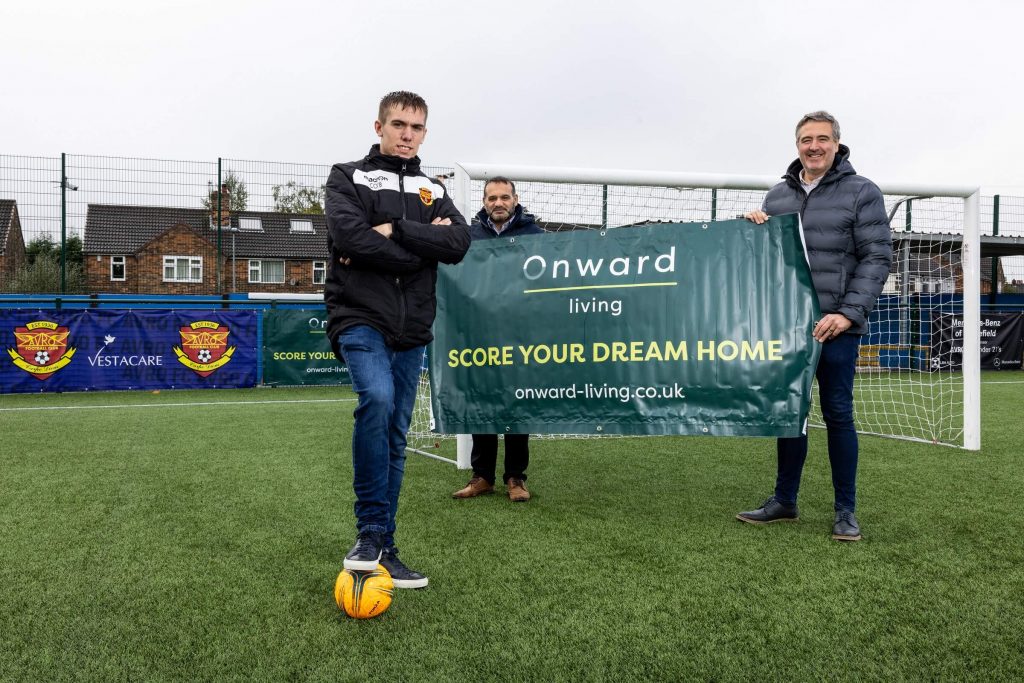 Onward Living has hit the back of the net with some new pitch-side advertising at Oldham-based Avro FC.
The North West Counties League Premier Division club secured some much-needed funding from Onward Living's parent organisation, Onward Homes.
Avro FC received £3,500 through Onward's Community Fund, which aims to support local groups and projects to make a positive difference in their community.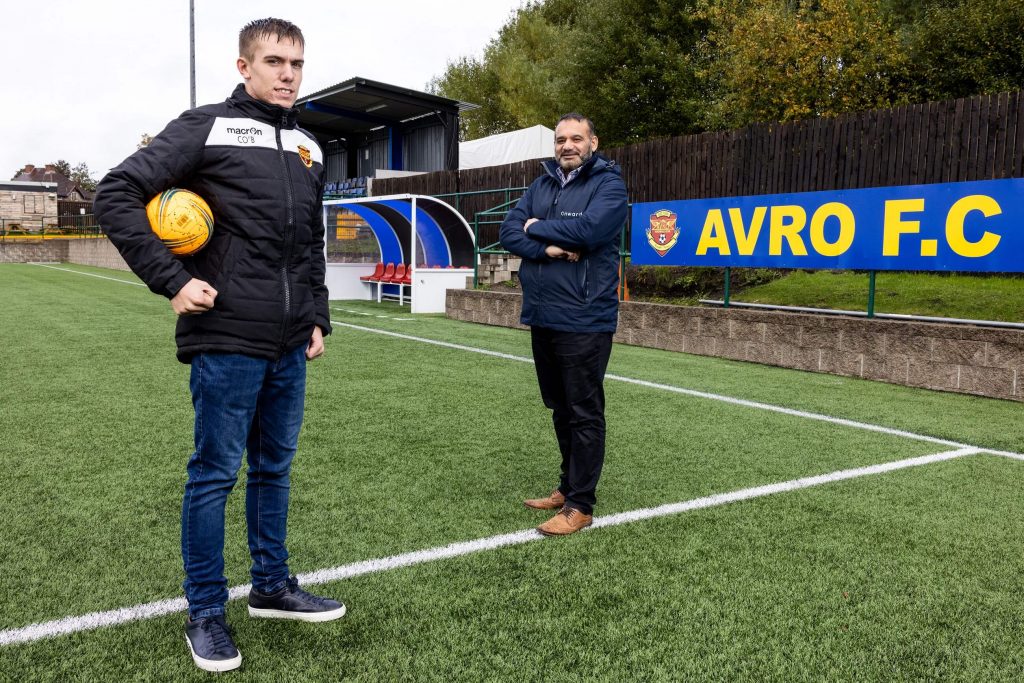 The money will be used to help kick-start a range of football-related projects for members of the local community, which will be hosted at Avro FC's Vestacare Stadium.
These include The Wildcats, which aims to get more primary school-aged girls into football; Future Stars, which aims to introduce boys under six to the game; and the Kick Forward programme, which is dedicated to reducing antisocial behaviour in the area through football, offering local children the opportunity to use Avro FC's impressive facilities.
Money from the Community Fund will also be used to build a community garden at the Vestacare Stadium for local residents to enjoy.
As a thank you for the funding, Onward was offered some prime pitch-side advertising, which they have used to promote their sales arm, Onward Living.
Shoab Akhtar, social investment specialist at Onward, said: "We're always looking for ways to make a positive difference in our local communities, and our Community Fund is just one of the initiatives that helps us do this.
"Avro FC already has some of the best community facilities in the local area and the funding from Onward will help ensure that local young people can stay active and continue to participate in football sessions, while the new community garden will create some important volunteering opportunities."
Charlie O'Brien, operations director at Avro FC, said "It is such a pleasure to have scored on this valuable funding from Onward Homes. Through this we have managed to put in place three community projects. These display our continued commitment to the local community here at Avro FC, in the Limeside area."
Look out for our pitch-side hoardings next time you catch a game at the Vestacare Stadium.