Top 5 Gothic "Halloween-inspired" interiors
October 31, 2019 | Laura Whittle
Did you know that when you buy a shared ownership home, you're free to decorate it however you wish? It's your home to put your own stamp on, after all, who wouldn't want to make their new house a home!
You don't need to seek permission for decorating or making simple repairs. However, there are some home improvements you will need to gain permission for; such as major or structural changes – for example, installing a new coffin or adding extensions, bat caves or lair conversions.
So, in honour of Halloween 2019, we've put together our favourite top 5 Gothic interiors, sure to inspire some all-year-round Gothic home décor.
1. Modern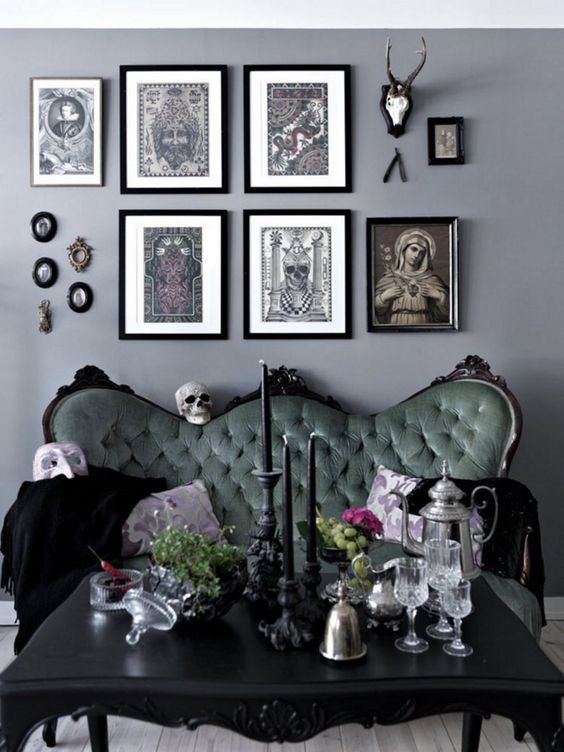 We love this modern Gothic living room interior which uses muted grey shades instead of the more traditional rich and darker shades. It creates the same mood but with a modern twist.
2. Vibrant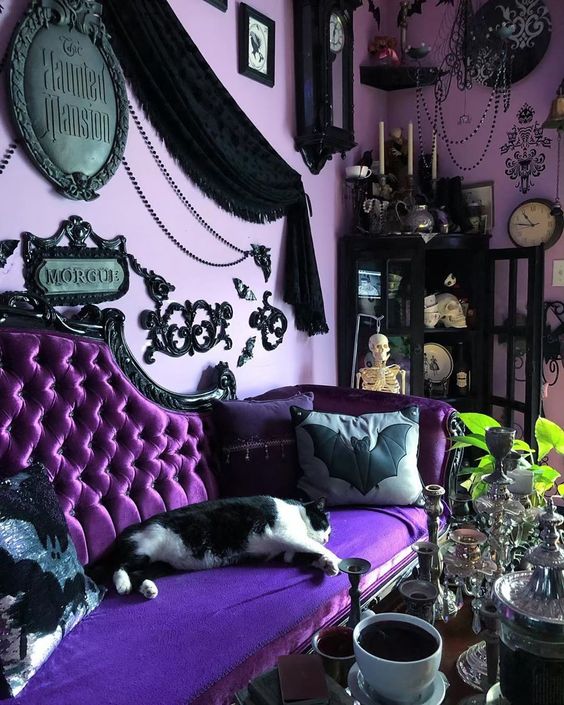 Rich and vibrant shades of purple used in this Gothic interior work well to achieve a dramatic effect. The room features black ornaments, frames and furniture that complements the bright walls and statement sofa.
3. Decorative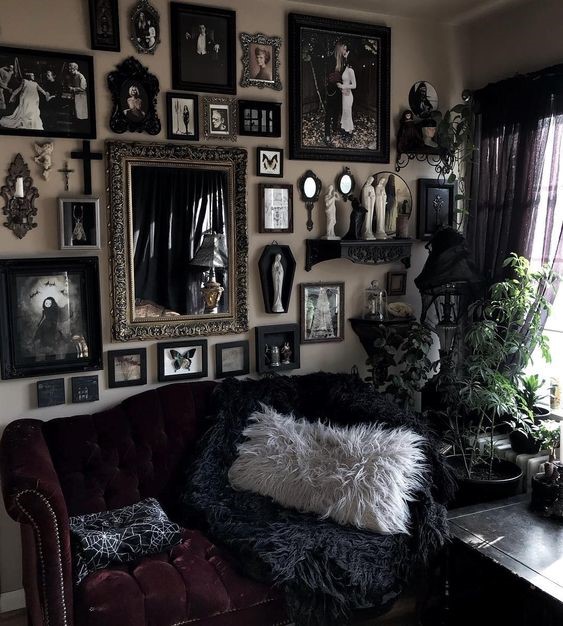 The Gothic style relies heavily on ornate decorations to emulate the basic feel of Gothic architecture. This is achieved in this dark living room interior which uses a feature-wall filled with photo frames to grab attention and a big mirror to increase lighting in the space.
4. Traditional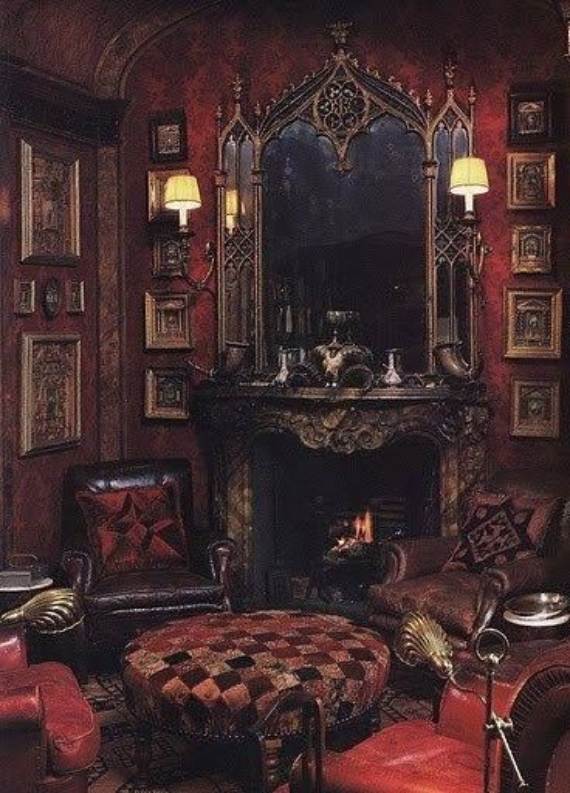 This Victorian Gothic room focuses on red with darker brown/black accents to encourage drama and seriousness. The use of polished wood and stone help to create a cathedral-like atmosphere. The room may look cluttered, but it sticks to a very traditional Gothic style, giving it that sense of grandeur.
5. Paint it Black
Almost everything in this bedroom is black with splashes of gold and hints of colour to tie it all together. The large mirror hanging over the fireplace helps to make the room look bigger.
If you're feeling inspired, and decide to cast a stylish spell on your new home, we'd love to see it. Share your pictures on social media using #SOliving and don't forget to follow us @onward_living.