With average deposits rising, first-time buyers could turn to shared ownership
February 8, 2021 | Dan Todd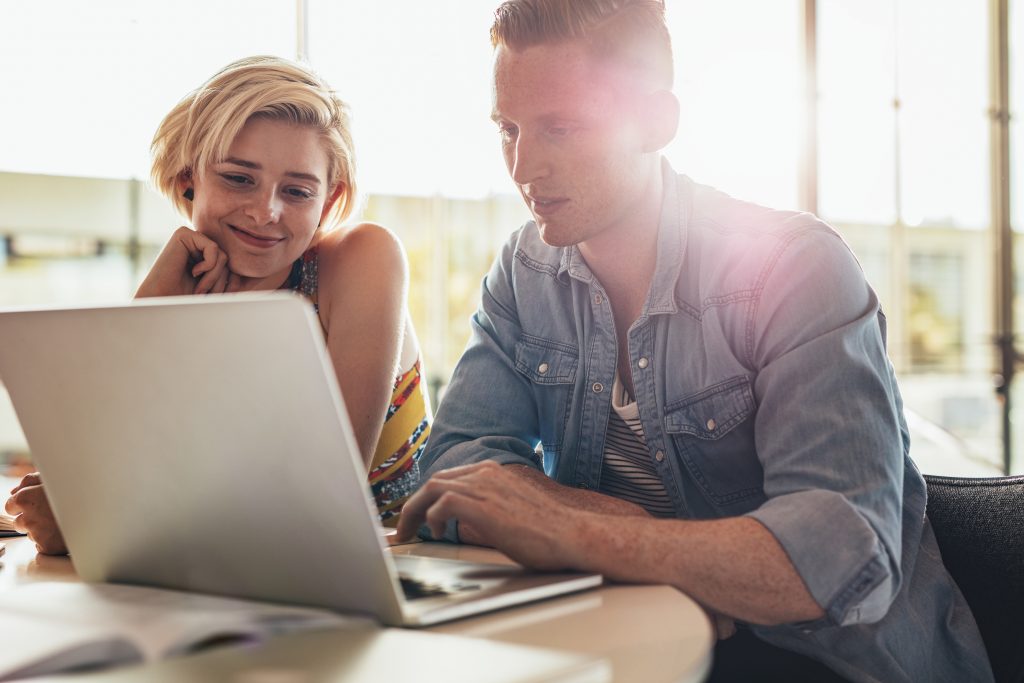 As house prices surge as a result of the pandemic, which means the need to put down a bigger deposit, first-time buyers in the North West could choose shared ownership as an alternative way of getting a foot on the property ladder.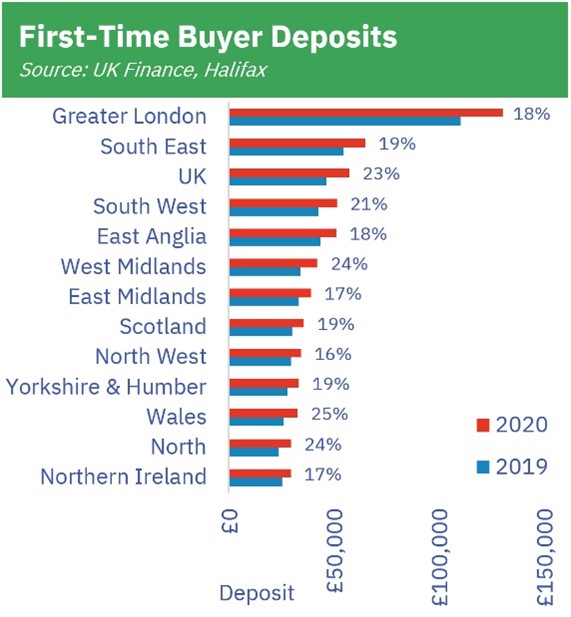 Figures from the Office for National Statistics (ONS) showed that average UK house prices jumped to a record high of £250,000 in November, fuelled by the temporary stamp duty holiday and pent-up demand after the property market was put on hold in early 2020. In the North West average prices increased by 7% from £164,622 in 2019 to £176,808 in 2020.
And according to new research from Halifax, the average deposit put down by first-time buyers also shot up by more than £10,000 in 2020, an increase of over 23% compared to the previous year.
The average deposit paid by first-time buyers in the North West of England in 2020 was 19%, or £34,347 – up from £29,519 in 2019.
This, combined with a reduction in mortgage deals available to borrowers with low deposits, means that the route to homeownership is becoming even harder for many first-time buyers.
Is shared ownership the solution?
However, there could be a lifeline available to wannabe homeowners in the form of shared ownership.
The government-backed product allows buyers to purchase a share of their home, between 25% and 75%, while paying rent on the remaining share to their housing association. In most cases buyers can choose to purchase additional shares in their home at a time to suit them, which is known as staircasing, until they own the entire home.
One of the main benefits of shared ownership is that you only need a deposit for the share of the property you are buying,
So, for example, if you are buying a 40% share of a home with a full value of £200,000, the value of your share would be £80,000. If a 5% deposit was required, your deposit would be £4,000.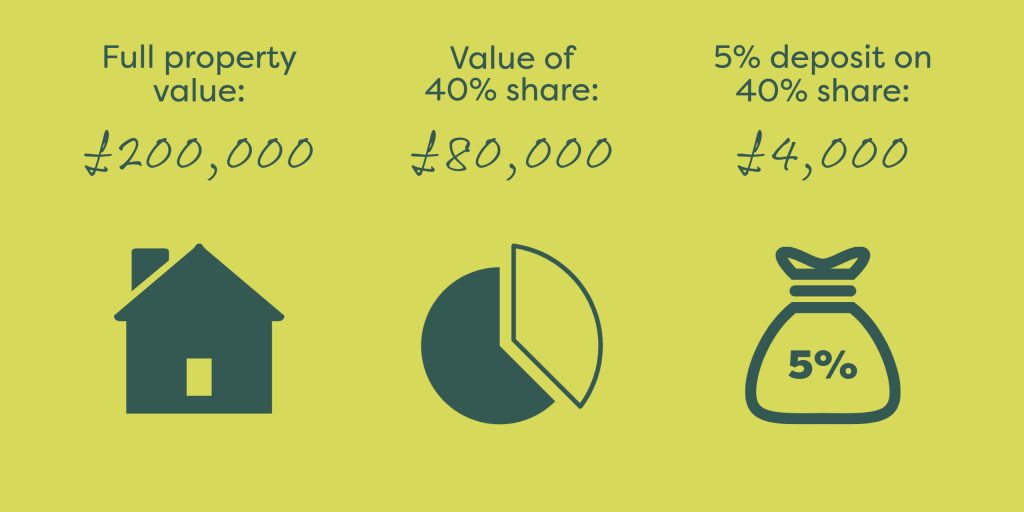 And the good news is, lenders are more willing to accept a smaller 5% deposit from those buying through shared ownership than on the open market. Specialist shared ownership mortgage brokers Metro Finance have a handy online mortgage calculator which can give an initial indication of how much you might be able to afford.
Sharp rise in shared ownership demand
The obstacles for first-time buyers has seen many turn to shared ownership, with housing associations in England reporting major surges in shared ownership enquiries and sales since the coronavirus lockdown.
Property Booking, the UK's first national online portal for shared ownership sales, also reported a sharp increase in searches in 2020, which they attribute to the government's pledge to reform the structure of shared ownership – which is expected to allow you to buy extra shares in instalments of 1%, rather than the current 5% to 10% – from April 2021.
A great option for those with a small deposit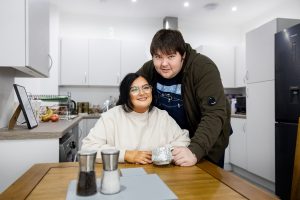 Shared ownership means home ownership is an option to those with a low deposit, like first-time buyers Adam and Molly, who recently purchased a two-bedroom apartment at Onward Living's Potters Mews development in the popular seaside town of New Brighton.
After struggling to save enough for a deposit to buy a home on the open market, Adam and Molly put down a small deposit of £3,200 for a 40% share of their two-bedroom apartment, which allowed them to get on the market sooner than they expected.
Adam says: "I think [shared ownership] is good for people our age because it's going to take you years to save for a deposit on a house, whereas this gets you on the ladder now."
To find our more about how Adam and Molly bought their first home with the help of shared ownership, read their story here.
Find out if shared ownership is for you
With stunning homes throughout the North West, buying your first home could be easier than you think. Find out more about shared ownership and see if it's the right option for you.