Working from home like a boss with our home office tips
April 23, 2020 | Laura Whittle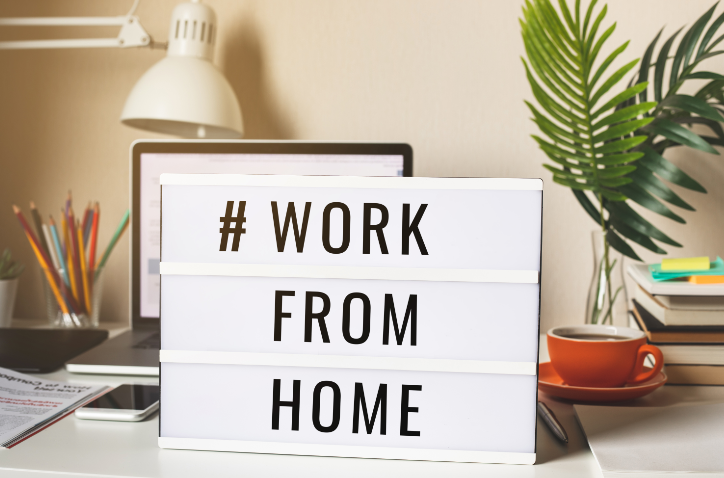 With everything that's going on in the world, many of us have been working from home for some time now. While it may be second nature to the well-initiated, it can be a little daunting for those of us who are working remotely full-time for the first time.
There are many perks to working from home, such as no office interruptions, being able to wear comfy clothes and no long commutes to work.
However, it also comes with its own challenges, including overworking, not having clear life-work-boundaries and all kinds of distractions.
Giving yourself a dedicated work space, where you can concentrate, will allow you to unlock all the benefits of working from home and easily overcome these challenges.
Whether you have a spare room or a small study area, create a home office space to help keep productivity flowing with our top tips.
Pick a location that suits your working style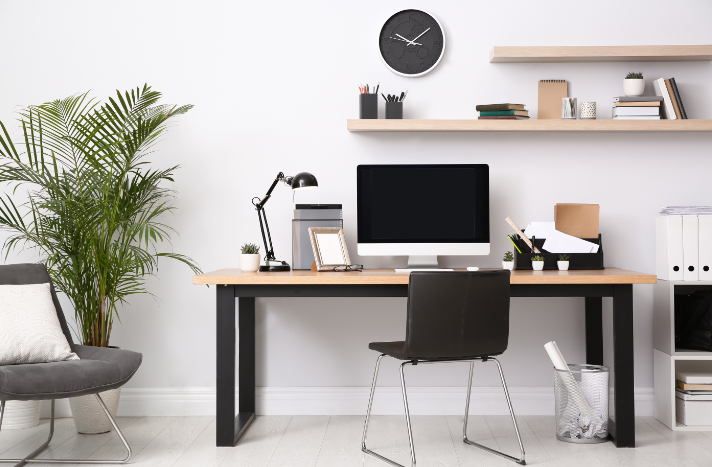 One of the most important things to consider is the location of your home office. Having a dedicated area for you to do your work will allow you to easily separate your home and work life.
You will need to think about your working style and the nature of your job as well as the people you live with.
If your work requires quiet and privacy, you may want to think about finally de-cluttering the spare room. If you have kids and need to keep an eye on them, maybe a makeshift desk near the kitchen or dining area is best.
Or if you simply do not have the space, a corner of a bedroom or lounge will do the trick.
Decide what you will need in your home office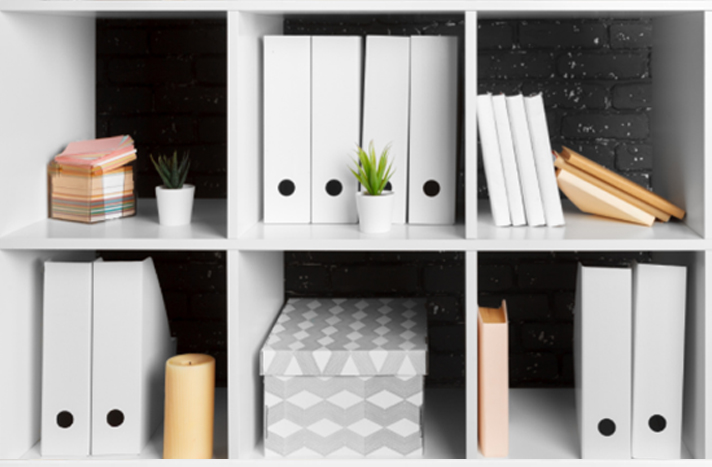 You may want to ask yourself some questions to establish what stuff you are going to need in your home office.
How much desk space do you require?
Electrical requirements – Do you need multiple screens and a printer? Do you have enough plug sockets?
What storage space do you need?
Do you often leave stuff on your desk and does it need to be untouched by other people in your home?
Make sure you have appropriate furniture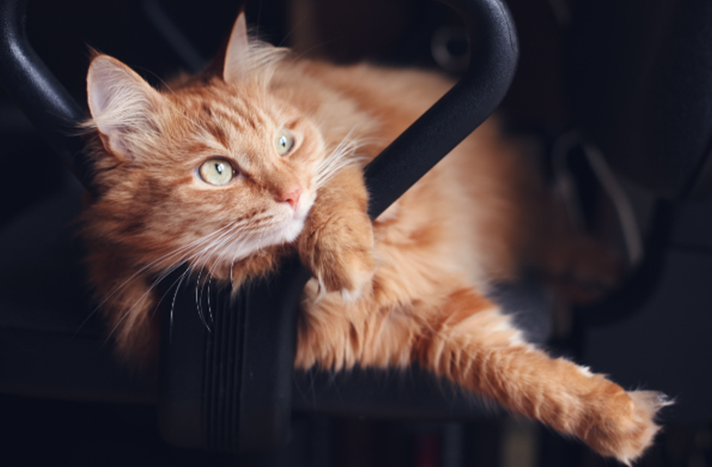 Avoid working from  the sofa at all costs. This is the worst place for you to work for a prolonged period of time. Not only will you have terrible posture from it, the perception of comfort can stop you from moving around as much.
No desk? No problem. Get crafty with an old table or find a space on the kitchen counter that could double up as a desktop.
Need to invest in a new desk or office chair? Why not browse office furniture available for contact-free online delivery.
Get the lighting right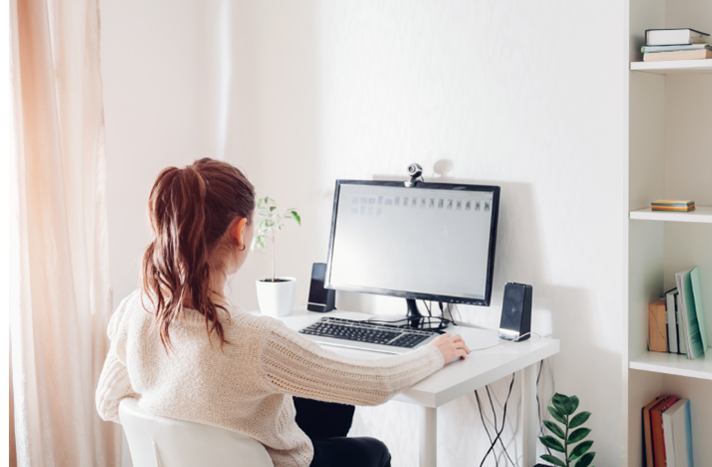 Numerous studies have shown that natural light in office spaces improves worker satisfaction and productivity. So, when planning the lighting for your home office, remember to allow plenty of natural light in the room.
You could even try positioning your desk close to the window to benefit from as much daylight as possible. Just make sure that if you are working with computer screens, you angle your screen appropriately to avoid glare.
Improve your well-being with nature
There are many advantages to having plants in a work space, including stress reduction, increased productivity, and cleaner air.
Many studies have been done on the health effects of indoor plants, including a recent one by the University of Exeter which revealed: "enriching a previously Spartan space with plants served to increase productivity by 15%".
To choose the right plant for your home office, start by assessing how much light the space gets. Alternatively, opt for varieties that cope well in the shade.  Find house plants for online delivery.
Stay on track with a noticeboard

Picture source: www.notonthehighstreet.com
Noticeboards can be a great way to visualise your objectives and priorities, as well as keep track of deadlines and to-do lists. So why not hang one up on the wall near your desk and say goodbye to swimming in post-it-notes!
Take a look at these noticeboards for your home office.
Now that you are now ready to make a start on your home office set up, don't forget to share your pictures with us on social media! Follow us on Twitter, Facebook and Instagram.