A fresh start for Steph at Castle Croft
March 15, 2022 | Laura Whittle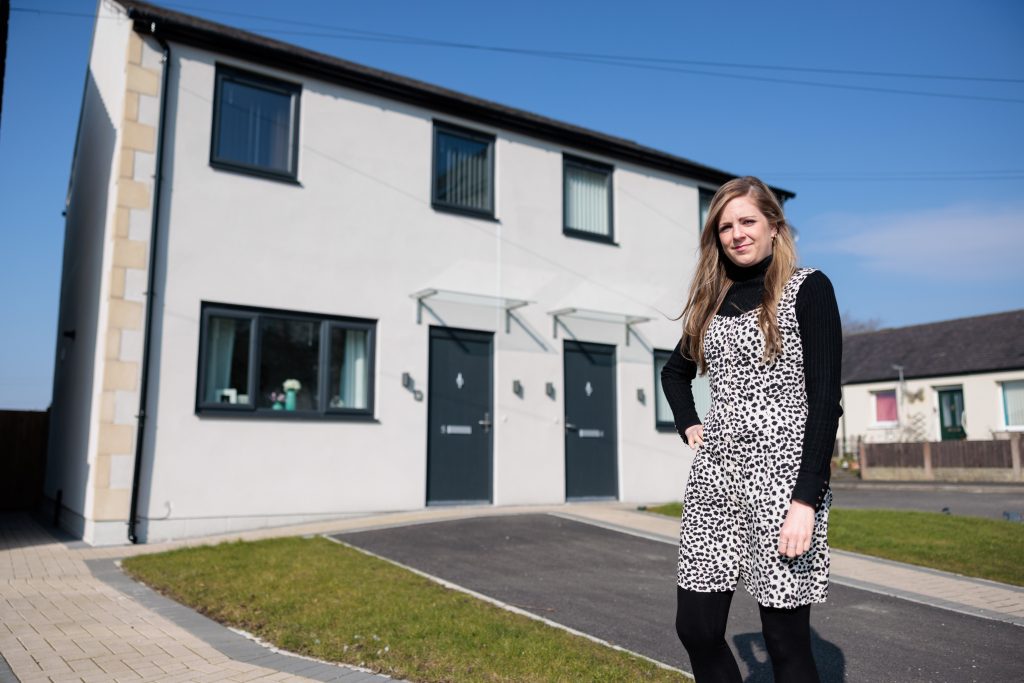 After finding herself living back at home with her parents following a relationship breakdown, client support administrator Steph thought she would struggle to afford to buy her dream home on her own.
But with the help of shared ownership, Steph, 34, was soon able to find the perfect house and reclaim her independence at Onward Living's Castle Croft development in the beautiful market town of Clitheroe.
Steph says: "I was living in another house which I owned with my partner, and then we broke up. I had to move back home with my parents for about three months until I found out about Castle Croft.
"Being 34 and going back home to mum and dad was not ideal, but I was ready to get back to being by myself. When you've had your independence it's quite hard to do that."
While the living arrangements weren't ideal for Steph, it did mean that she was able to spend time looking for a new home, and she soon stumbled upon a two-bedroom semi-detached home at Castle Croft that was right up her street.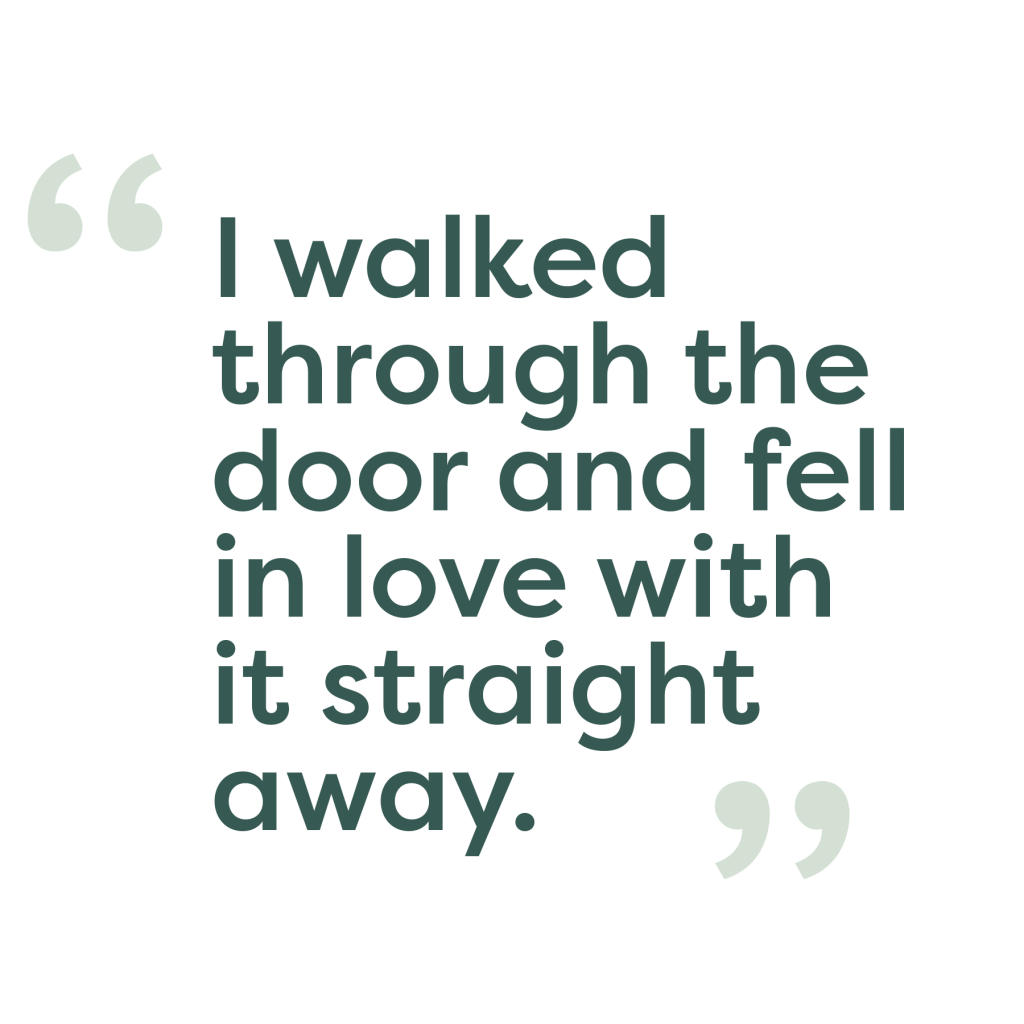 Despite not knowing much about shared ownership and how it worked, Steph had her heart set on Castle Croft and was keen to find out more.
"I was absolutely clueless about shared ownership and I started looking at houses to buy in full," says Steph. "Then I happened to speak to a friend of mine who works at an estate agent and they recommended shared ownership.
"Shared ownership homes were popping up on Rightmove and I just ignored them because I didn't understand what it was. My friend told me all about it, so when I saw Castle Croft I just thought, 'this is the one'."
Steph was delighted to find that the smaller deposit and a smaller mortgage required for shared ownership meant that she could get more for her money than if she looked to buy a home for outright sale.
She was able to purchase a 75% share for her newly refurbished home at Castle Croft, a small development of just four two-bedroom homes.
Steph says: "I never thought I'd be able to get a semi-detached, beautiful house that has been refurbed, for an affordable price. So, I thought I might as well go and have a look at it. I walked through the door and fell in love with it straight away.
"I was only looking at terraced houses that didn't have gardens, and this is semi-detached and has got a garden. I just couldn't believe my luck to find something so perfect."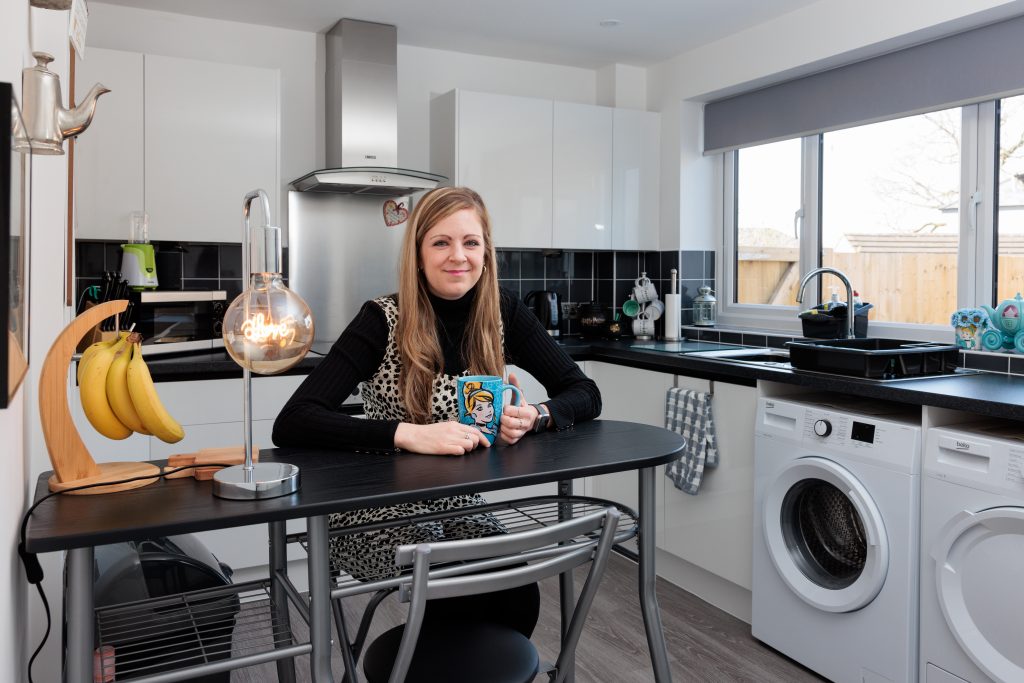 Steph moved into her new home in October last year and is now looking forward to really putting her own stamp on it.
"I love my new home," says Steph.  "I'm very minimalistic so I just like the white walls and grey carpet at the moment. Until I've been in it for a bit longer, I will probably just keep everything nice and white and clean."
When it comes to shared ownership, Steph would urge others to consider it as a way of buying their dream home at an affordable price.
Steph says: "I would recommend shared ownership, especially for someone buying on their own, or a couple buying for the first time, for affordability. I could never have afforded a £160,000 house on my own at full price, so buying 75% meant I could still buy the home."
If Steph's story has inspired you to find out more about shared ownership, you can contact the Onward Living sales team on 0300 555 0130 or email sales@onward.co.uk