Homeownership not a bridge too far for first-time buyer Richie
May 11, 2023 | Dan Todd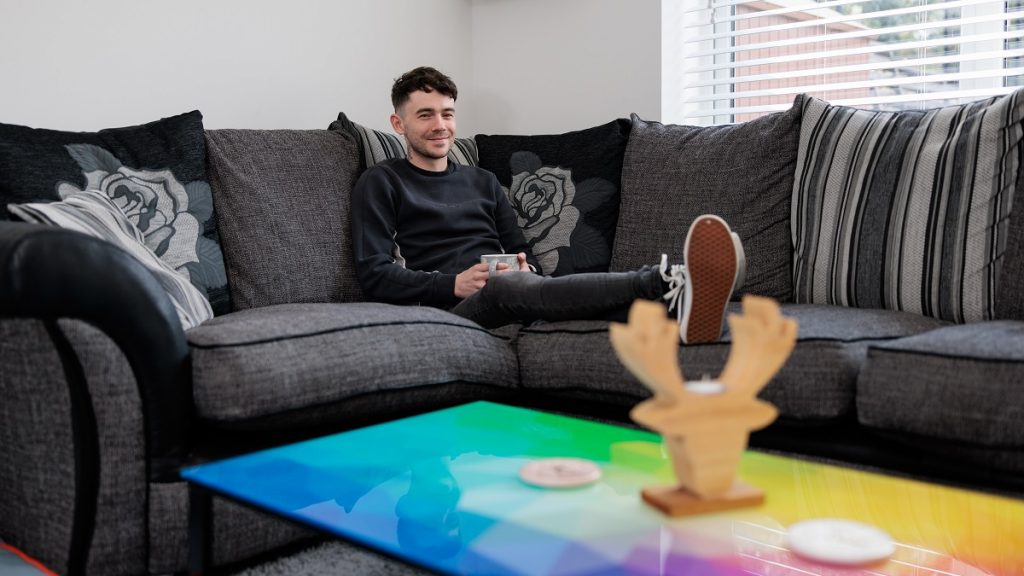 A support worker from Runcorn has taken his first step onto the property ladder at Onward Living's Bridge View development, with the help of shared ownership.
Richie, 28, was renting a house through Onward Living's parent organisation, Onward Homes, but always dreamt of owning a place of his own. However, with a modest single income and a poor credit history, the dream seemed out of reach… until he heard about buying through shared ownership.
The shared ownership scheme allows wannabe homeowners to purchase an agreed percentage of a new home, usually between 40% and 75%, and pay a subsidised monthly rent on the remaining share. As the deposit is based on the share you buy, it's a more affordable way to get onto the ladder.
Richie says: "I thought it would take me a while to be able to buy a house, to be fair. Obviously as a support worker, you work long hours but you're not on the best wages. Also, I got into a bit of debt years ago which I paid off, but it stays on your credit file for a while. With my credit history I thought I'd never be able to buy."
Richie saw Onward Living's Bridge View development being built locally to him, which offered brand-new two, three and four-bedroom homes for shared ownership, and decided to enquire out of curiosity.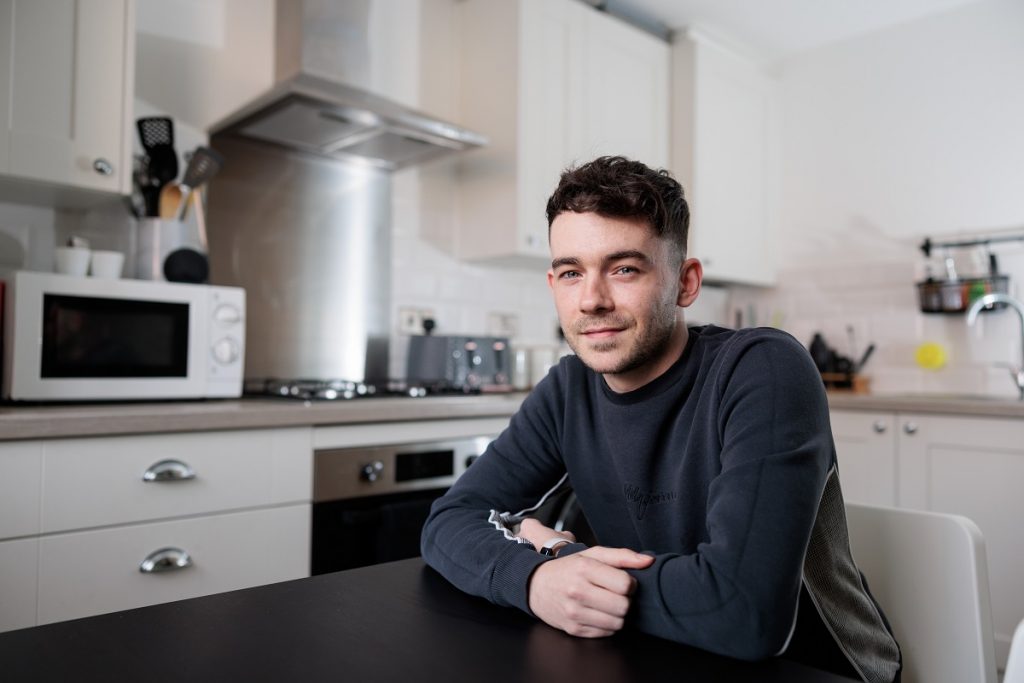 "I was walking past and saw the signs to say that they were coming soon," says Richie. "I've always wanted to buy, particularly a new build, so when I saw these being built, I thought: 'I'd really love one of those.'
What started out as an enquiry soon turned into an offer, and it wasn't long before Richie had the keys to his brand-new home.
Richie adds: "I asked about the three-bedroom homes at first but was told I couldn't quite afford these, so I mentioned the two-bed home instead and was accepted for a 50% share.
"I thought it would take months and months to sort out, but once I started the application it went from 0 to 100 really fast and I was in my new home within just eight weeks!"
The two-bedroom Brookfield house type appealed to Richie as it was within his price range. This delightful, detached corner plot was the only one of this house type on the development and had everything he was looking for in a new home.
Richie says: "I love this house and the fact that it's detached. There aren't many detached two-beds at all in the area, and this was the only one on the development, so that's what drew me towards it as it's quite unique. I like being right in the corner as well; it's nice and quiet."
Richie put down a deposit of just over £4,000 for a 50% share of the £162,500 home. He moved in in November 2022 and is delighted with his new home.
"I love the kitchen, and the bedrooms are a decent size," says Richie. "It's a nice area as well, close to the canal and the Old Town."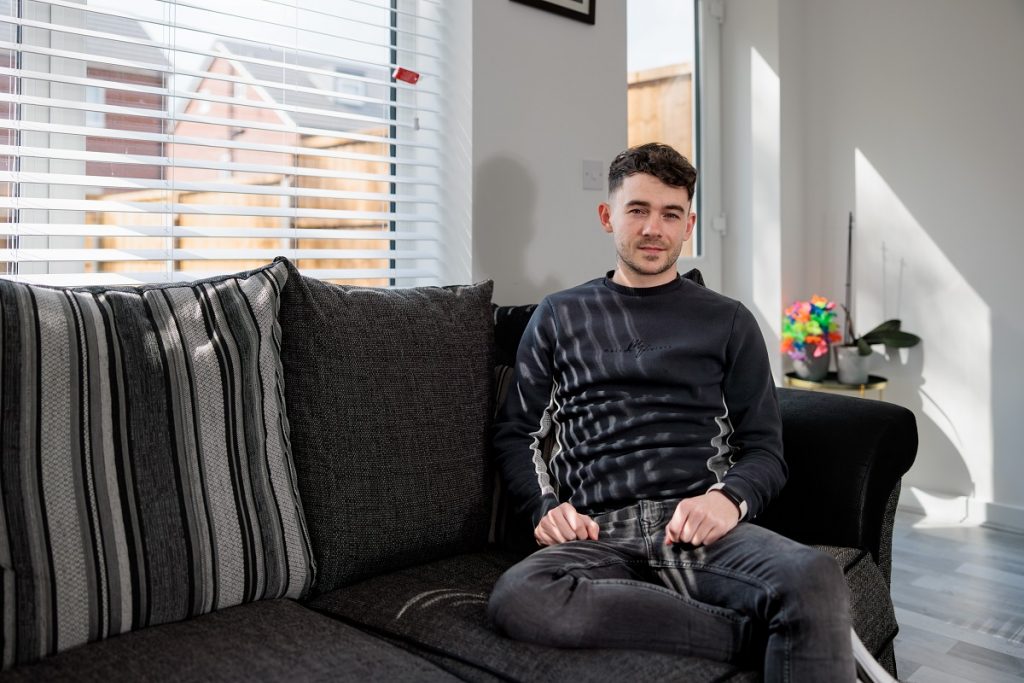 And since becoming a homeowner, Richie has also become a bit of a dab-hand at DIY, doing everything himself to save on costs, from laying his own flooring to wallpapering.
"I've never done flooring before, but my sister's ex-partner came and helped me. I even did the blinds myself, ordering them online and fitting them. I'm going to get some decking in the garden next, and maybe even a hot tub."
As a first-time buyer, Richie was really happy with the service he received from the Onward Living sales team. He says: "The whole process was really straightforward for me. The sales advisor, Natalie, was so nice – she chased everything up for me and made sure it all went smoothly. I couldn't fault her."
The first few phases of homes at Bridge View, including the beautiful show home, have now been reserved or sold. More three and four-bedroom homes are due to be released for sale soon, so register your interest today.
If Richie's story has inspired you to find out more about shared ownership, you can contact the Onward Living sales team on 0300 555 0130 or email sales@onward.co.uk
Find your dream home at Bridge View. Register your interest for the next phase of homes coming soon.
Find Out More