It's a family affair at Farington Mews
October 12, 2023 | Dan Todd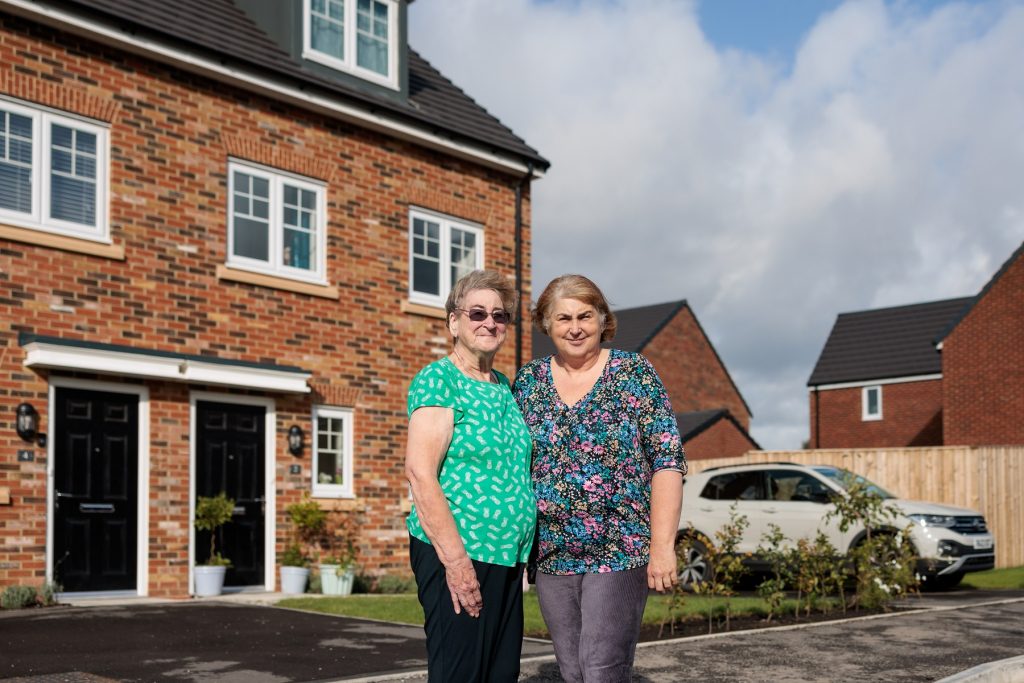 A mother and daughter have made moving home a real family affair after each buying plots on the same development in Leyland.
56-year-old nurse Debbie and her 76-year-old mother, Alma, are looking forward to living within easy reach of each other in their new homes at Farington Mews, situated on the edge of Farington Moss.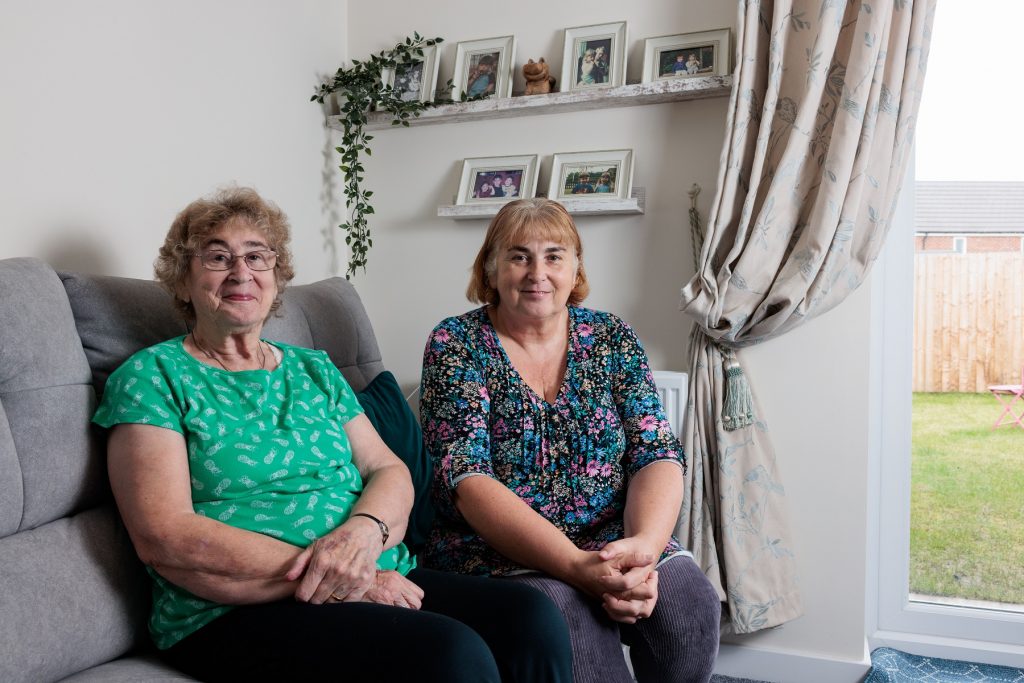 The move to Farington Mews is a chance for Debbie to be closer to her mum so that she can take care of her, while Alma still gets to enjoy her independence in a brand new home of her own.
Explaining the move, Debbie says: "My dad died three years ago, and my mum was in Hesketh Bank. My sister had already moved out, so mum was really isolated on her own.
"Then she was ill one Christmas, which was quite scary. I was 20 minutes away from her house where I used to live, and I said, 'This isn't good enough; you're going to have to live nearer to me.' I just wanted her on the doorstep so I could look after her."
Debbie knew just the place where her and her mum could be closer together, and already had her eye on the Farington Mews development – a flagship 520-home site from national housebuilder Keepmoat Homes.
Debbie says: "I liked this estate anyway. I originally wanted a shared ownership property here, but there wasn't one available when this first started being built, so I had to buy another shared ownership home elsewhere."
However, after learning that north west housing provider Onward Living had been allocated a selection of 3 and 4-bedroom homes at Farington Mews to sell through the part rent, part buy shared ownership scheme, Debbie moved quickly to get her home on the market.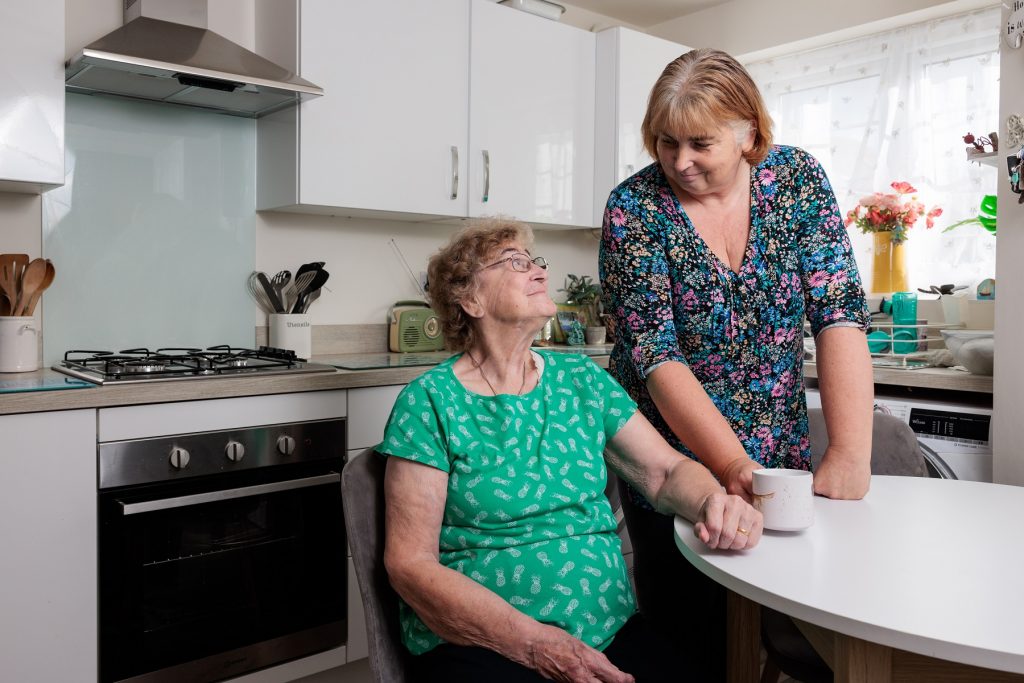 Debbie says: "We both put our houses on the market, and they sold at similar times – just weeks apart. We were then both able to pick one on here [Farington Mews]. We were lucky to get plots really close together in build. It was meant to be."
Debbie used the proceeds from the sale of her home to purchase a 40% share in the £245,000 three-bedroom Bamburgh house type through Onward Living, while Alma chose the 3-bedroom Hadley house type, which she purchased for outright sale from Keepmoat.
Alma says: "Debbie knew she wanted a three-storey home, and then I found one that I liked too. It was just luck. We just didn't know who was going to get their home first!"
Debbie moved into her new home in September 2023, and is delighted to finally be living at Farington Mews.
"I love it," says Debbie. "I like the fact that it has three floors. It's really spacious – a lot bigger than my last house.
"I like the location, too. I love living in Leyland and have been here a few years now. But I really like the actual estate – they are all laid out nicely and the houses all look great. I don't like these new estates where there's nowhere to park your car if visitors come, whereas here there's plenty of room."
Meanwhile, Alma is staying with Debbie while she waits for her own home to complete, which is due to happen very soon.
Alma says: "I just can't wait now. I want to get on and move in because I'm quite independent really – I just like my own space. But at the same time, it will be great to be so close to Debbie."
If Debbie's story has inspired you to find out more about shared ownership, you can contact the Onward Living sales team on 0300 555 0130 or email sales@onward.co.uk