A guide to living in New Brighton
May 24, 2021 | Dan Todd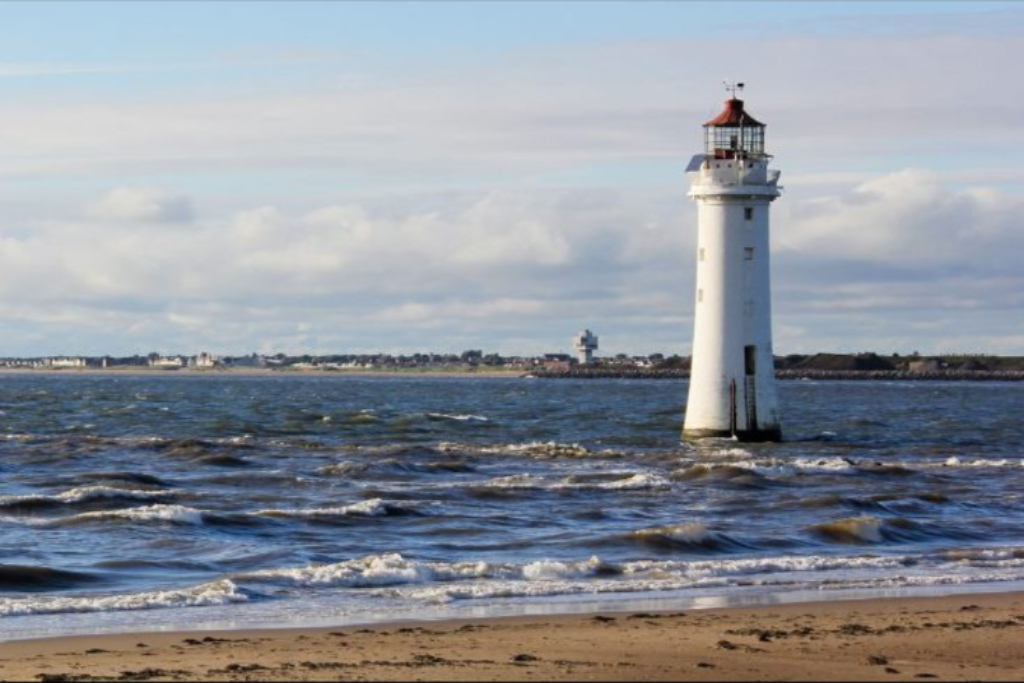 Oh we do love to be beside the seaside! Home to an eclectic mix of bars, restaurants and entertainment venues, not to mention one of Wirral's finest Blue Flag beaches, you'll never struggle for things to do in New Brighton.
Wander along the promenade and around Marine Point, a hive of activity following an £80m redevelopment, and take your pick from a range of restaurants – from big-name chains to charming independents – catch a film at the state-of-the-art eight-screen cinema, or take in a show at the recently-rebuilt Floral Pavilion.
If you're thinking about living in New Brighton or you already call this little pocket of the Wirral home, here are our top picks of where to go and what to do.
BEST BITES: HABIBI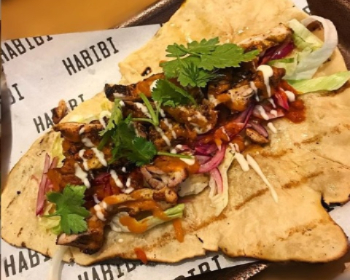 Housed in the up-and-coming Victoria Quarter (dubbed Merseyside's next Lark Lane) is new bar-cum-restaurant Habibi.
Described as a 'confluence of cultures', Habibi brings an east meets west vibe to New Brighton, serving up delicious middle-eastern dishes to a soundtrack of western hip-hop beats.
On the small but perfectly formed menu is a range of open kebabs – from Persian Monkfish to Beirut Cauliflower – accompanied by homemade charcoal-grilled flatbreads and delightful dips, with indulgent Mezze platters also available to share.
To complete the experience try one of the traditional cocktails, delicately scented with Rose, Tangerine and Pomegranate.
Find at 3 Grosvenor Rd, Victoria Quarter, New Brighton, CH45 2JD | Follow @habibi_new_brighton
BEST FOR BRUNCH: REMEMBER WHEN TEAROOM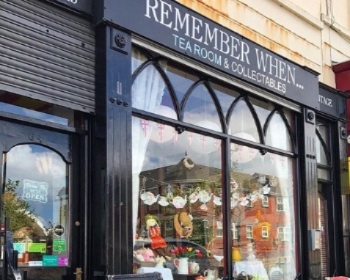 Remember When is a quaint and quirky tearoom nestled on Victoria Parade, away from the main promenade. Once inside, the vintage crockery, wall-to-wall antiques and classic music will whisk you away to a bygone age.
As you'd expect from a vintage tearoom, Remember When offers an amazing afternoon tea which is perfect for special occasions (or just a random Tuesday). But it's the famous breakfasts we're endorsing here. You just can't beat fresh leaf tea from a bone china cup and a finely-cooked full English complete with, wait for it… THICK. BAKERY. BREAD.
And with everything sourced locally and freshly prepared each day, it's little wonder that Remember When has picked up a healthy haul of awards, including a Good Food Award this year.
Oh, and before you leave, don't forget to pick up a homemade pork pie for later (recipe courtesy of local celebrated chef Paul Askew). Thank us later.
Find at 64 Victoria Parade, New Brighton, CH45 2PH | Follow @rememberwhenwirral
ICE CREAM CRAVINGS: CAFFE CREAM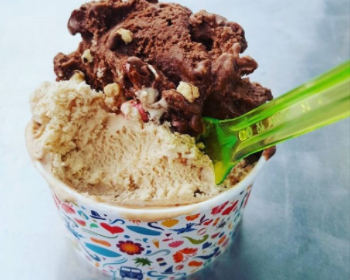 No trip to New Brighton would be complete without ice cream (whatever the weather) and there's only one place to grab a gourmet gelato: Caffe Cream.
Caffe Cream is renowned for its myriad of marvellous flavours, from Accidental Jaffa Cake to Wasabi Pea (no, really), all conjured up on-site in their very own ice cream laboratory.
This award-winning family-run ice cream parlour sits in a prime position on Marine Point along New Brighton promenade, making it a perfect meeting place or a great spot to sit and watch the world go by.
As well as really, REALLY nice ice cream, Caffe Cream also serves up fantastic fresh coffee as well as brunch, lunch and, if you still have room, a selection of freakshakes.
Find at 1 Marine Point, Kings Parade, New Brighton, CH45 2PB | Follow @caffecreamuk
A NIGHT ON THE TILES: MARINE STREET SOCIAL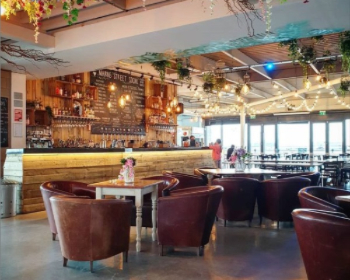 A relatively new fixture on New Brighton promenade, Marine Street Social is described as 'a food and drink market, where people can eat,, drink, dance and socialise'.
The venue is split into two levels. Downstairs is the bustling food market, serving up food from some of the Wirral's best independents – including vegan pizzeria Equal Pizza; gooey treats from Goodie; and modern Asian dishes from Chopsticks.
Upstairs is a sprawling rooftop terrace overlooking Marine Lake and boasting unrivalled Instagram-worthy views of Canada Dock and the River Mersey.
As well as top notch food and drink, Marine Street Social also offers year-round live entertainment, from rock bands to superstar DJs (including sets from the likes of Bez from the Happy Mondays and Anton Powers). And with two large projectors showing live sports, it's also the perfect place for Blues or Reds fans to get their footy fix.
Find at Unit 6, Marine Point, New Brighton, CH45 2PB | Follow @MarineStreetSoc
COFFEE AND A CATCH-UP: THE SEA SHANTY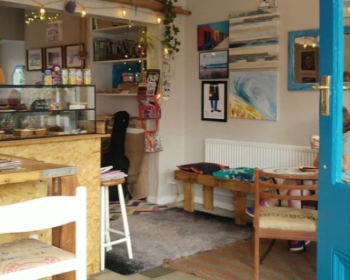 If you're arriving in New Brighton by train, you can't miss The Sea Shanty café located directly opposite the station.
The café is a favourite among locals thanks to its splendid speciality coffees, relaxed atmosphere and delicious range of homemade (and, you'll be pleased to know, generously-portioned) cakes – including a good vegan and gluten-free selection.
But don't just grab a quick cup 'to go' as you rush to catch the 9:15 to Liverpool. Kick back, relax, and take some time out to admire the eclectic memorabilia and local artwork on display while enjoying a good old chinwag with friends.
And, if you like your brew with a splash of live music, the café regularly hosts acoustic sessions from local performers. So swerve the big-brand coffee shops on the promenade and seek out this little gem instead.
Find at 4 Atherton St, New Brighton, Wirral CH45 2NY  | Follow @TheSeaShanty1
OUT AND ABOUT: VICTORIA QUARTER STREET ART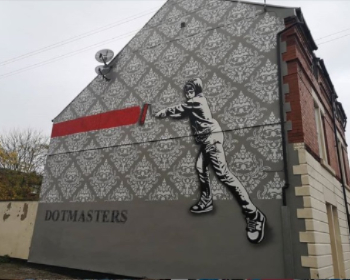 There's so much to do in New Brighton (did we mention that already?), from a leisurely stroll around Vale Park to a round of crazy golf at Championship Adventure Golf.
However, for something a little different, why not take a tour of the large-scale murals that have popped up around the town over the past 12 months?
There are 15 artworks in total dotted around New Brighton's Victoria Quarter, commissioned as part of the area's regeneration programme.
This handy map shows you where to find each piece, designed and painted by local and international street artists.
SET UP HOME IN NEW BRIGHTON
From brilliant beaches to cosy brunch spots, New Brighton really does have it all. If we've missed one of your favourite New Brighton haunts off the list, be sure to let us know @Onward_Living
Want to experience the best of coastal living in New Brighton? Our Egerton Rise development could be for you!