New homes for shared ownership coming to Whitefield
June 5, 2023 | Dan Todd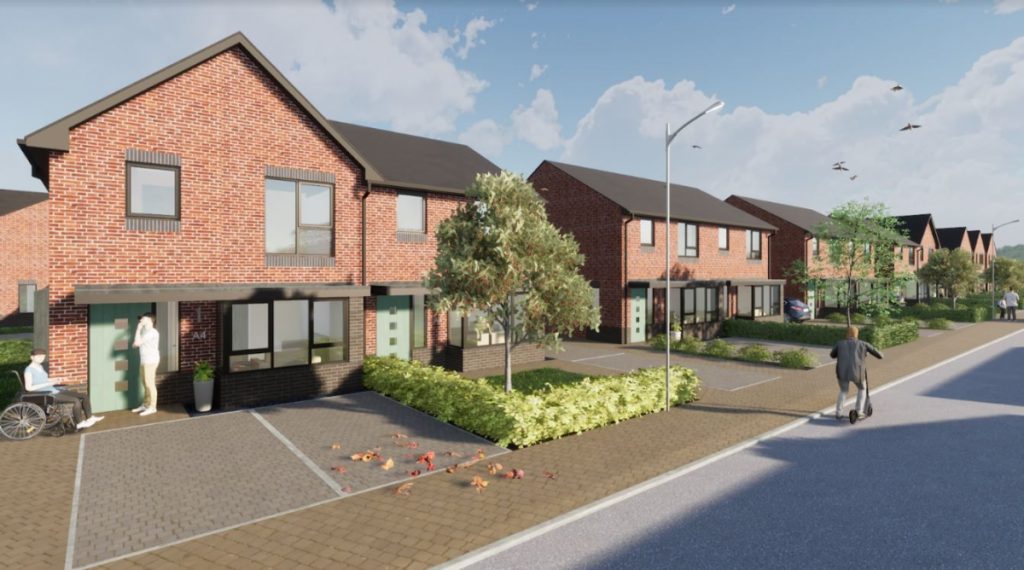 Work is set to begin on 16 new homes for shared ownership in Whitefield, Greater Manchester.
The homes, which are being delivered by construction firm John Southworth, are being built on the site of the former Wheatfields Day Centre on Victoria Avenue, which has sat derelict for many years.
Having secured planning permission from the council earlier this year, initial work on site has been completed by John Southworth, enabling construction to begin in June.
Construction is thought to take 18 months and a show home for the shared ownership properties is thought to launch in summer 2024.
Onward Living's previous shared ownership development in Whitefield was reserved in record time, reflecting high demand for affordable housing in the local area.
Executive director of property at Onward, Sandy Livingstone, said: "Our latest Whitefield development will really improve the quality and choice of affordable housing for people in this part of Bury.
"After lying empty for so long, we're pleased to be bringing this derelict site back into use and help local people put down roots.
"We are committed to providing hundreds of new homes next year across the North West and are delighted to have found another North West contractor to help us achieve these goals.
"John Southworth have an excellent track record and we look forward to working with them."
As well as 16 homes for shared ownership, a further 14 homes will be available for affordable rent through Onward Living's parent organisation, Onward Homes, who already manage around 800 homes in Bury.
Look out for more details about this exciting new development coming soon.