Shared Ownership vs Renting Privately: Which is best?
August 4, 2022 | Laura Whittle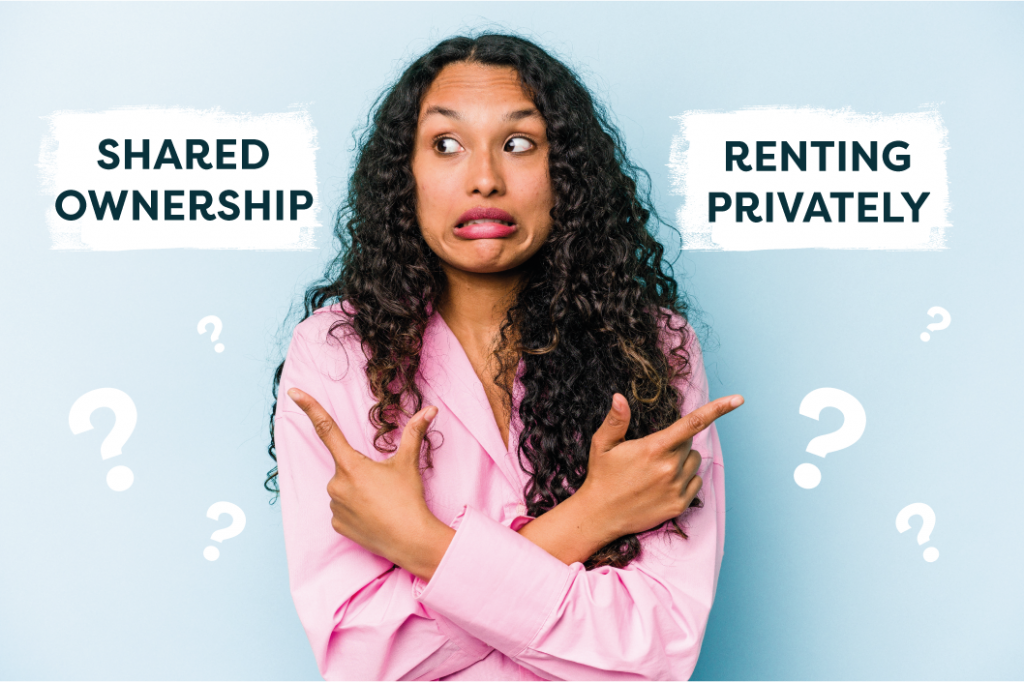 Buying a home through shared ownership vs renting privately is an age-old debate that feels particularly relevant at the moment.
With house prices at an all-time high, many first-time buyers are struggling to get a foot on the property ladder and may be drawn to shared ownership as a more affordable route to buying a home.
Meanwhile, rental prices are also going up, making it harder for potential buyers to save for a deposit large enough to buy a home on the open market.
In reality, when it comes to deciding between buying with shared ownership or renting, it all depends on your personal circumstances and priorities.
In this article, we take a look at some of the key differences between shared ownership vs renting privately, to help you weigh up your options and decide which is best for you.
Buying with shared ownership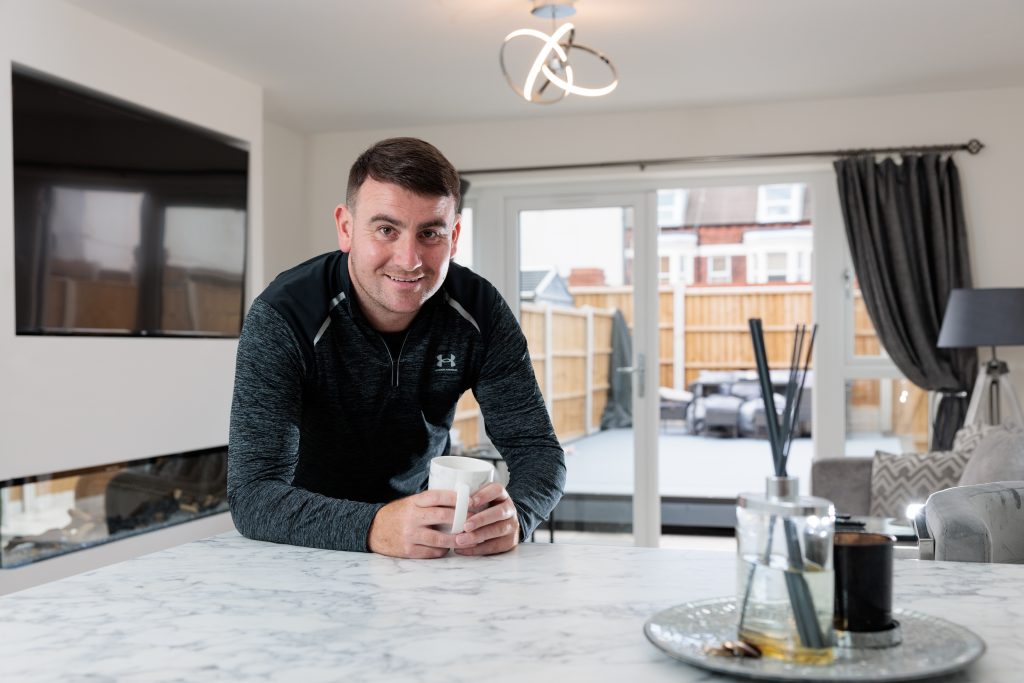 Shared ownership is another way to buy your home.  You buy a share of the property, usually between 25% and 75% of the home's full market value, and pay a reduced rent on the part you don't own. The rent works out at 2.75% of the unsold equity.

When buying a house or flat on the open market you are required to pay at least a 10% deposit of the full purchase price, which can be hard work and takes a long time, especially with house prices rising which makes it more expensive.
One of the key benefits of buying with shared ownership is that you only need a deposit for the share you are buying. This can start from as little as 5% of the share value, depending on your affordability and lender.
Shared ownership is ideal for first-time buyers, single income households, growing families, downsizers, and anyone not wanting to have to make lifestyle sacrifices to save up a large deposit. It can mean getting onto the property ladder sooner than expected.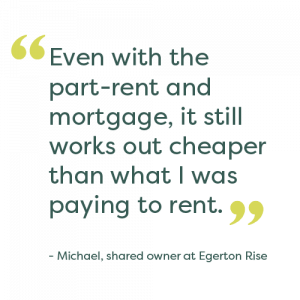 If you choose to buy a new-build property with the help of shared ownership, you can enjoy the many advantages of owning a brand-new home and get a lot more for your money, without forking out additional costs on home improvements and renovations.
You also have the option to buy more of your home in the future, at a time that suits you. This is known as staircasing, and in most cases you can staircase to 100% full ownership and own your home outright.
Many of the shared ownership purchasers we talk to tell us that they are now paying out less or the same amount per month to own a share of their home than they were to rent privately.
Pros to shared ownership:
It's an affordable way onto the property ladder, providing you with long-term stability without over stretching yourself financially.
It can often work out cheaper monthly than an outright mortgage or renting privately.
Unlike private renting, you have security of tenure, as long as the rent is paid, and mortgage repayments are made.
In most cases you will have the option to staircase to 100% ownership.
You get to enjoy all the perks of being a homeowner, including putting your own stamp on your home and decorating it however you like.
You will build up equity and have something to show for your money. If you decide to sell, you can do this at any time.
Cons to shared ownership:
You will still need to be able to afford all the costs associated with buying a home, such as legal fees, etc.
Most shared ownership homes are leasehold (however, in most cases can become freehold after staircasing to 100%). Some leases can include restrictions on what you can and cannot do. For example, some leases may state you can't keep pets or make certain home improvements without permission from the relevant housing association.
You may be required to pay a monthly service charge/buildings insurance, even after you have staircased to 100% and own the home outright.
Renting a home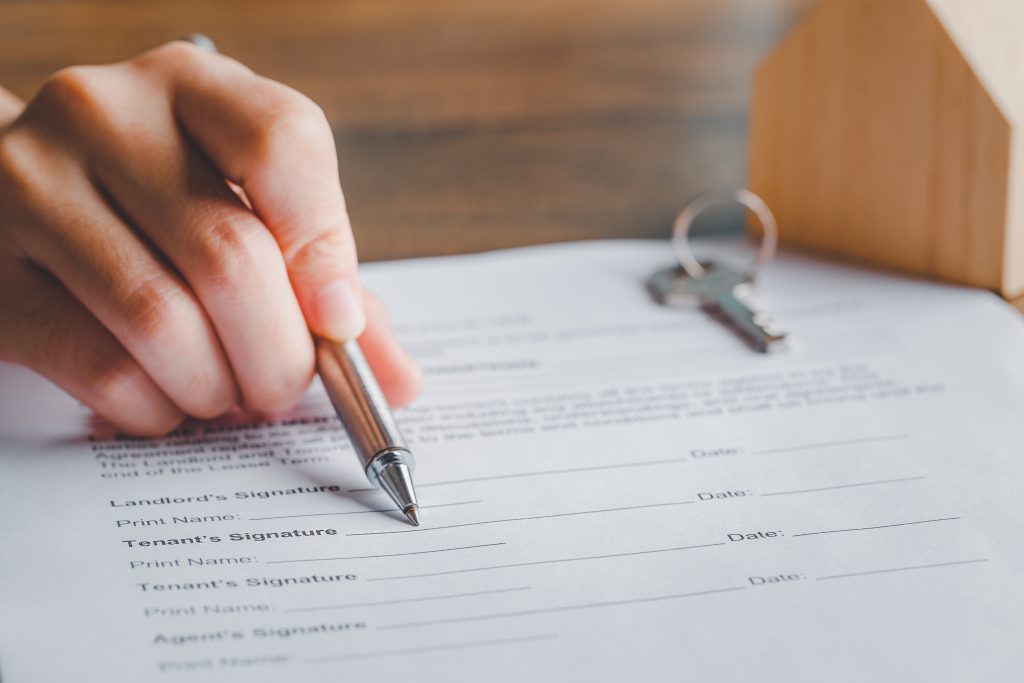 Of course, owning a home isn't everyone's goal. For a growing number of people – particularly those under 40 – there has been a shift towards renting as rising prices force a growing number of would-be buyers to ditch or delay any hopes of getting a foot on the property ladder.
Nearly one in five households in England currently live in a privately rented home, with the number of owner-occupied properties falling from 66 percent to 64 percent of the market in the past 10 years.[1]
Renting privately can be considered a 'flexible' option with less commitment, especially if you change your mind about the property or location.
In most cases you will be required to pay a deposit upfront, which is normally the equivalent of a month's rent, and must agree to a tenancy period.
Fully-furnished homes may save you money when it comes to upfront costs, meaning you only need to buy a few items before you move. Be cautious, though, as any damage will be charged to you and taken from your deposit.
For some, renting privately just isn't an option. With the rising cost of living and increasing rent prices, private renting households with just one adult are more likely to be in arrears than households with two or more adults.[2] This can result in many people making alternative living arrangements such as house sharing to split the costs.
Pros to renting:
You have a great choice of location when looking for a rented home as there are so many options available.
You will have less commitment and the landlord will be responsible for maintaining your home and dealing with any repairs and costs.
If you choose to move into a fully furnished home, you won't need to spend a lot of money on kitting out your home and you will probably be able to move in quite quickly.
If you decide to move because you change your mind about the location/home, you only need to stay for the agreed tenancy period.
Cons to renting:
You won't have any equity in the property or anything to show for it in the long run. By paying rent, you are not investing in a home of your own, so any property price increases that the home may be seeing you will not benefit from.
By renting, you don't have any security, as landlords may choose to increase your rent or even terminate your tenancy and sell the property.
Most landlords will not allow you to decorate your rented home and you can be restricted on what you can and cannot do.
You will need to provide a deposit each time you rent a new home. Landlords may keep your deposit if they feel there has been damage done to the home and/or furniture.
Landlords may be slow or reluctant to make necessary repairs.
Shared ownership vs renting privately: which comes out on top?
Deciding between shared ownership vs renting ultimately comes down to your own personal circumstances.
If you aren't quite ready to settle down and enjoy having the freedom to relocate quickly without the responsibility of owning a home, then renting may be a good short-term solution.
On the other hand, if a foot on the ladder and getting more for your money is what you're after, shared ownership is an affordable route to home ownership.
Buying a home comes with more upfront costs than renting privately, however, in the long run as a homeowner you may pay out less monthly, have security and equity to show for it.
If you think that shared ownership could be for you, take a look at our developments available now and coming soon.
Find a home
[1] [2] English Housing Survey 2019-2020