Chris swaps motorhome for home of his own thanks to shared ownership
September 3, 2020 | Dan Todd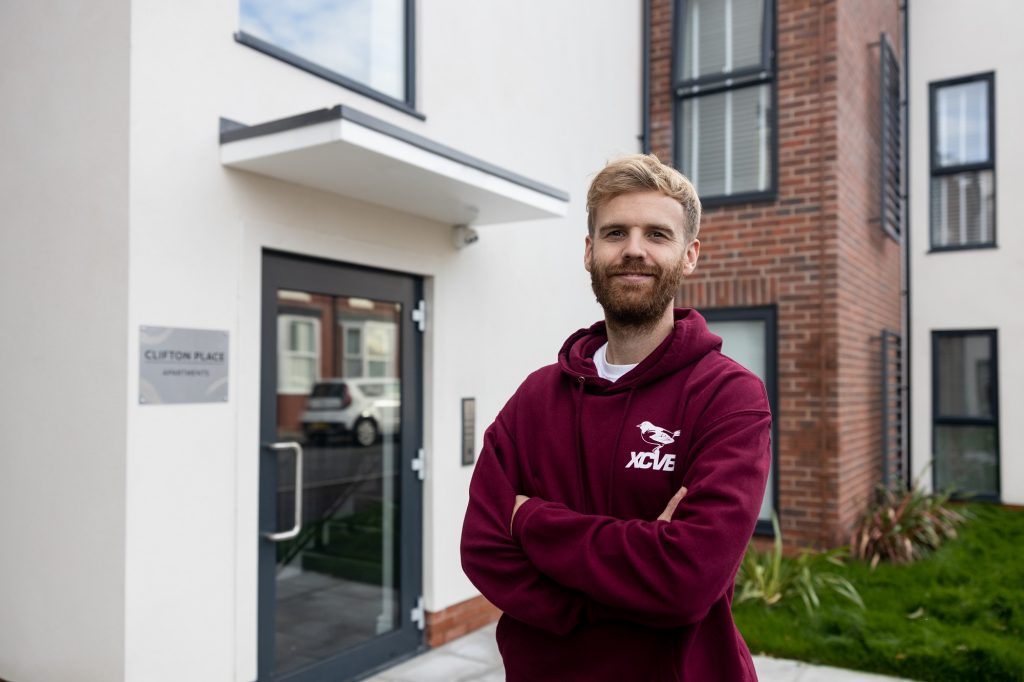 A junior doctor from the Wirral has gone from living in a motorhome on his parents' drive to buying his own apartment in the sought-after area of Aigburth, Liverpool – all with the help of shared ownership.
Frontline worker Chris Thompson, 29, had been living with his parents in Neston, Wirral, and decided to move into the motorhome at the start of lockdown in order to keep his family safe.
Chris said: "Up until March, when things really kicked off with coronavirus, I was living with my mum and dad. They have got a couple of health conditions and are quite vulnerable, so I moved into a motorhome that was on their drive as it was too dangerous to be coming back and forth from work to home.
"My plan was always to move out of my parents' house this summer, but I ended up moving into the motorhome instead. I never ever thought I'd still be there five months later – but it was a quick solution to an immediate problem, and it was the right thing to do."
While the living arrangements weren't ideal for Chris, the move allowed him to save up enough money for a deposit to put down on a place of his own, and he snapped up a one-bedroom flat at Onward Living's Clifton Place development in Aigburth.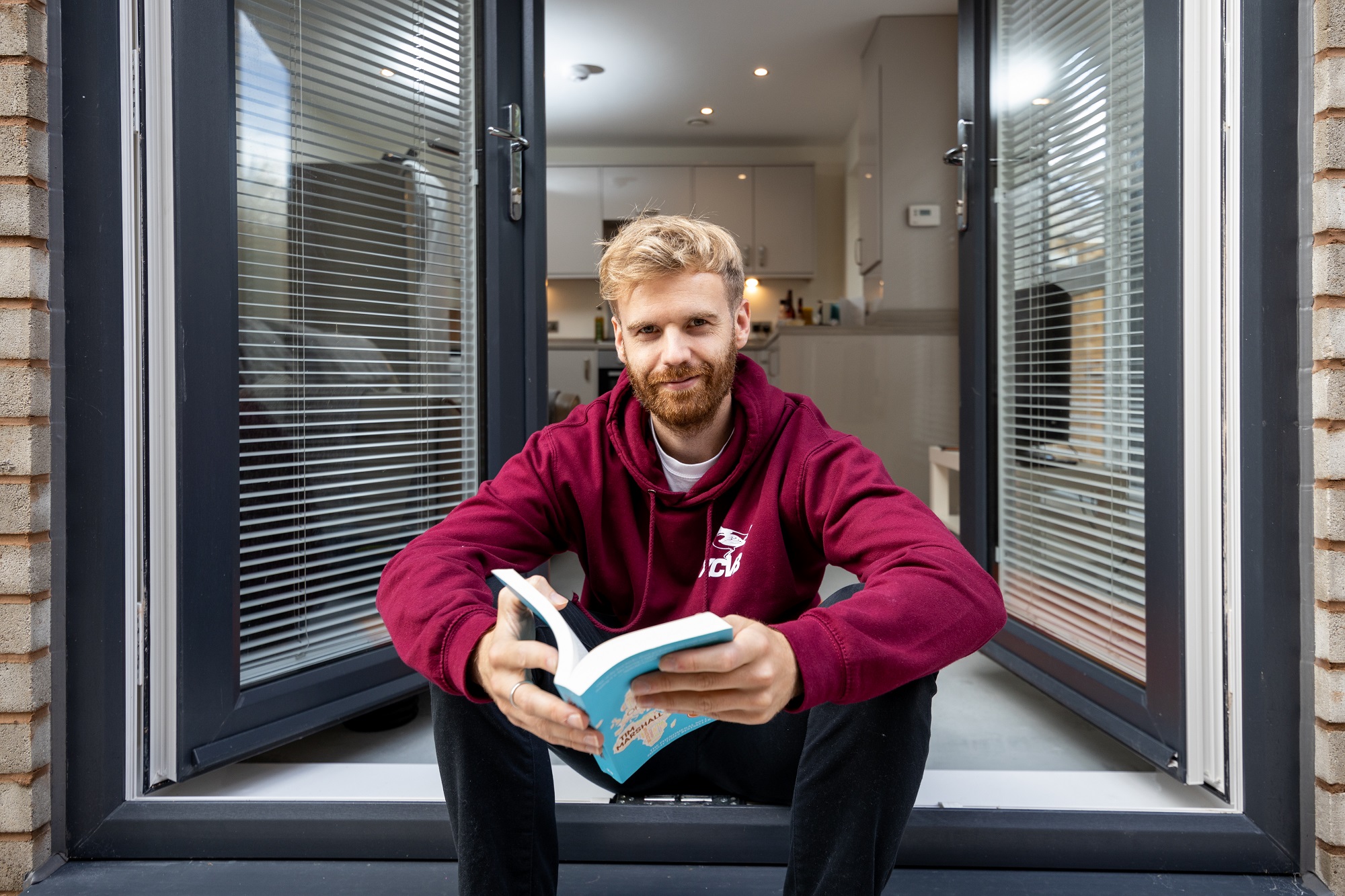 "A couple of months went by and I was saving quite a lot of money because of lockdown", said Chris. "I was working more than usual while spending less, as it was quite cheap to live in the van, so I saved up more than I expected. I started looking online and thought, 'hang on, I could maybe try and buy something'."
First-time buyer Chris put down a £5,000 deposit on his one-bedroom ground floor apartment.
Chris said: "I came across Clifton Place, by Sefton Park in Liverpool, and thought it would be perfect. There was only one flat left, so I spoke to Onward Living who helped me through the process to secure it. It was really easy to organise and everything went pretty smoothly."
And Chris still can't believe he was able to buy a home in the highly desirable L17 area of Liverpool.
Chris said: "I was looking for a place in Liverpool and would have liked somewhere around Sefton Park, but I didn't expect anything to come up in that particular area that I could afford. So, I was happily surprised when I found this was available.
"It's closer to work, and there's lots of places within walking distance where I can grab a bite to eat or go out for a drink."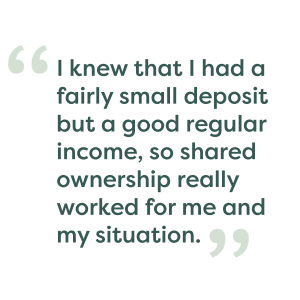 As an NHS worker at Aintree University Hospital in Liverpool, Chris was also able to take advantage of Onward Living's key worker incentive, which offered those working on the frontline £500 towards their legal fees.
Now that Chris is all moved in, he's looking forward to enjoying much more space than he had in his parents' two-berth motorhome.
"The apartment itself is great," said Chris. "It's got big glass windows in the kitchen and living area, so it's really bright. I've also got a lovely patio that I look out on to, which is quite private and not overlooked. It's lovely and quiet.
"I'm looking forward to having a bed that I don't have to put away every day. That's the thing I'm looking forward to most. And having more than one room to move about in."
When it comes to shared ownership, Chris would definitely recommend it to others as a way of taking that all-important step on the property ladder.
Chris said: "I knew that I had a fairly small deposit but a good regular income, so shared ownership really worked for me and my situation as it meant that I could get somewhere of my own with what I had right now.
"As a way to be able to put a small deposit down and not accumulate a big mortgage, shared ownership is a great way to get on the property ladder and start investing money in something that's yours."
If Chris's story has inspired you to find out more about shared ownership, contact the Onward Living sales team on 0151 708 2421 or email sales@onward.co.uk
---
Looking for your own home in Aigburth? Check out our 1 & 2 bedroom apartments for Shared Ownership at Alexandra Court.
Find Out More