From living at home to buying their own, thanks to Shared Ownership
April 2, 2019 | Laura Whittle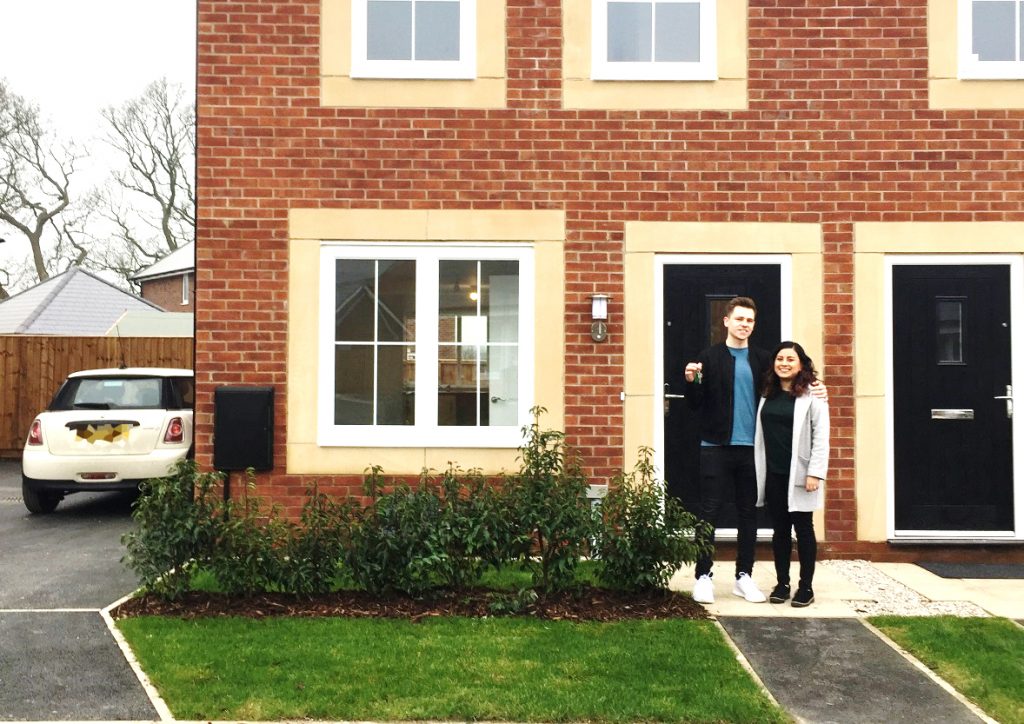 Liam and his wife Aura, went from living with parents to becoming proud first-time buyers, with help from Shared Ownership.
Aura moved to the UK last year and was living with Liam and his parents while looking for a job. The couple decided to stay at home to save up money for a deposit and mortgage, so that they could eventually get a place of their own.
They started their journey to home ownership by registering with Ribble Valley Council to receive updates on new, Shared Ownership properties in the area. Onward Living got in touch right away to see if they would be interested in the Monks Cross development in Whalley.
Liam was able to put down a £6,475 deposit to purchase a 35% share of the two bedroom semi-detached home. Within just 6 weeks of reserving, the house was theirs!
"Onward Living were excellent throughout the sales process, from start to finish. As a first-time buyer, all of this was new to me but they made sure everything was really clear, and Daryl and Natalie were extremely responsive to me when I had any questions."
Shared Ownership is an affordable alternative to buying a home on the open market and allows you to purchase between 25% and 75% of a property, based on what you can afford.
For the young couple, Shared Ownership was an ideal solution to home ownership. It meant they could purchase a lovely home in a great area which may not have been possible otherwise.
"We would definitely recommend Shared Ownership! For us as first-time buyers, it is the perfect scheme, and has enabled us to buy a house that in all likelihood we wouldn't have otherwise been able to do."
Liam added: "The house is an ideal size for a young couple like us. The location is excellent too; my wife works nearby and it is only a short walk into the village."
Since buying their new home, Liam and Aura have been working on making their house a home by putting their own stamp on it.
Liam commented: "We are currently working on furnishing the house. There is a lot to get done, but we're looking forward to it being fully furnished and decorated and therefore turning the house into our home!"
To find out more about Shared Ownership, contact Onward Living sales team on 0151 708 2421 or email sales@onward.co.uk