Shared Ownership helps Southport family find their dream home
March 2, 2019 | Laura Whittle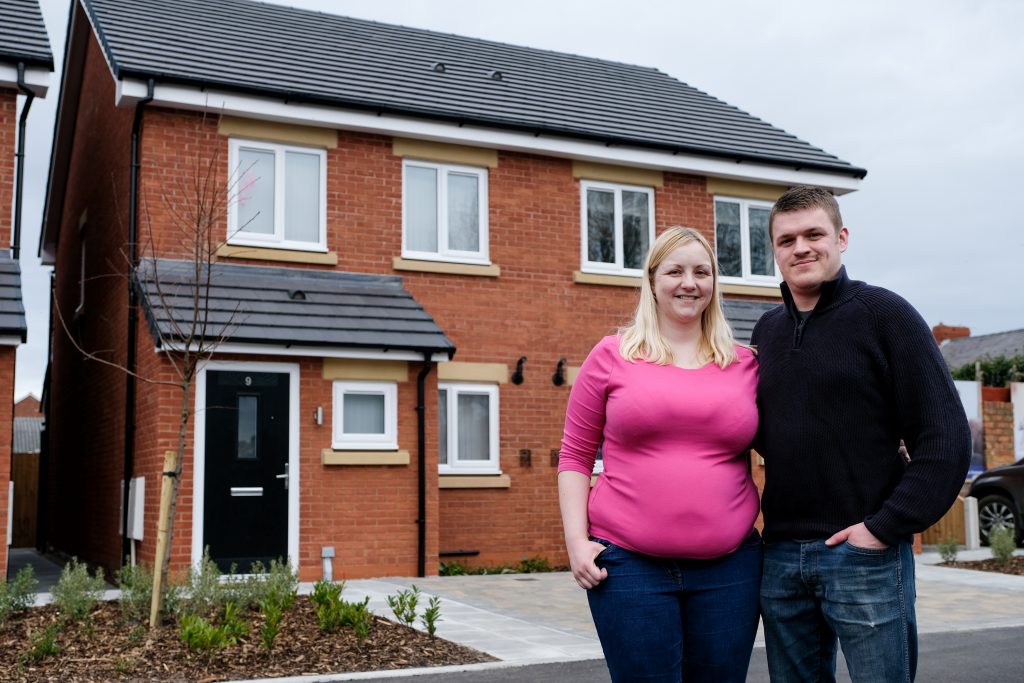 After years of renting privately, Gemma and Danny Lightfoot have now bought their dream family home with the help of Shared Ownership.
Dental nurse Gemma, 33, and husband Danny, 30, a music teacher, were desperate to purchase a place of their own for them and their two young boys – six-year-old Jay-Jay and two-year-old Matthew.
Following several mortgage setbacks they were beginning to think that owning their own home was out of their grasp. Then they discovered Onward Living's High Park Grange shared ownership development in Southport.
Gemma explains: "We'd been trying to get a mortgage for a while and had been turned down many times. We kept an eye on the market, as you do, and this development popped up on Rightmove. We took a shot and here we are."
Danny added: "We came to view the show home in November. As soon as we walked in I was thinking, 'there's no chance. If we could get this it would be a dream come true'. With our situation and the amount of times we tried, I thought it was a pipe dream.
"Then, as we talked about it more with Onward and were going through the details, we found that we might have a chance of getting it. By hook or by crook it all got sorted and we got accepted for the house. I couldn't believe it; I was absolutely stunned."
With a little help from their parents, Gemma and Danny were able to put down a £6,825 deposit to purchase a 25% share of their three-bedroom home. And they're already feeling the benefit.
Gemma says: "We're still recovering from solicitor's fees, but it's actually saving us triple figures each month moving from rented."
After moving in at the end of January, Gemma still can't believe they have a place to call their own: "I have to admit, it still doesn't feel real. We got knocked back so many times, I wake up in the morning and think, 'we actually own this'."
As well as being affordable, Gemma and Danny's new home also needed to be practical to meet the needs of their son Jay-Jay, who has autism.
Gemma says: "We had some additional needs that we needed in the house. Things like a downstairs toilet, for instance. For us to meet those needs, doing a full ownership wasn't really an option in our price range."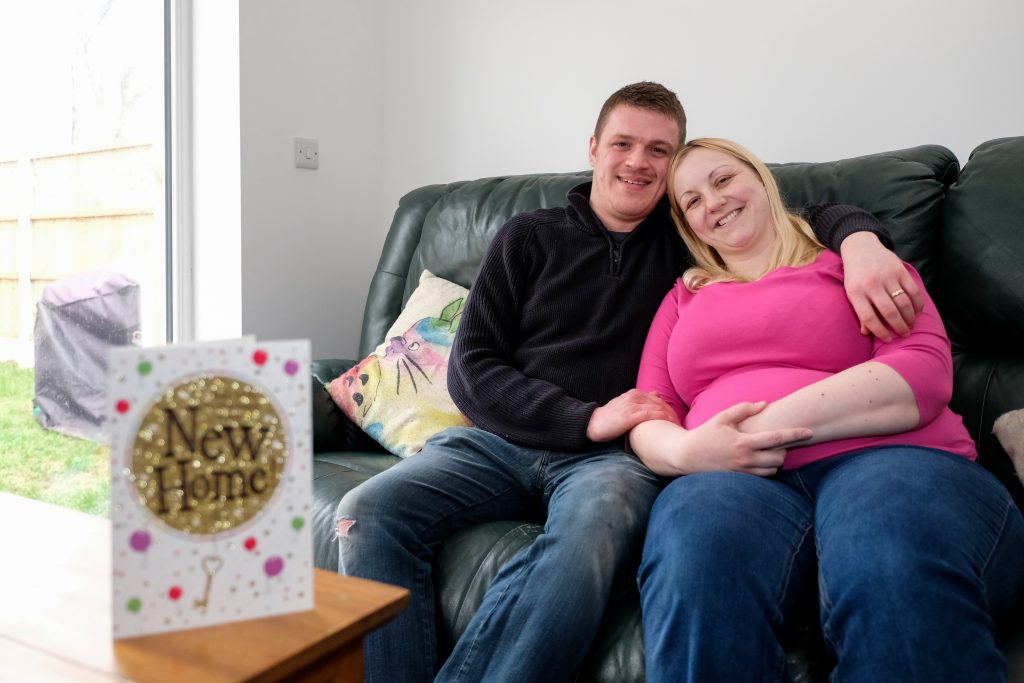 As well as having a downstairs loo, Gemma and Danny's new home also features a walk-in wardrobe which they plan to turn into a sensory area for Jay-Jay.
Danny says: "We saw it on the show home and the first thing we both said was, 'that's going to be perfect for Jay'. He needs an area he can go to where he can be completely alone, to get himself isolated and calm himself down when things are getting too much for him."
"That's my first project that I'm determined to finish," adds Gemma. "I'm going to get sensory lights and a proper sensory chair in there."
Gemma and Danny would highly recommend shared ownership as a way to get on the property ladder, particularly in a new-build property.
Danny says: "If you're struggling to save up for a mortgage or you've been knocked back several times, you can end up in a situation where you're breaking your back to buy a house that needs a lot of work doing to it and needs even more money spending on it to fix it up.
"But with shared ownership you don't have to do any of that. It's a lot simpler, it's more affordable, you can get into a home that's more secure."
Gemma adds: "Shared ownership is good for people who may be struggling to raise that deposit, as the deposit is much smaller. Yes, there might be a bit more paperwork to do, but it's definitely worth it."
To find out more about Shared Ownership, contact the Onward Living sales team on 0151 708 2421 or email sales@onward.co.uk