The best Disney homes, ranked
November 30, 2019 | Dan Todd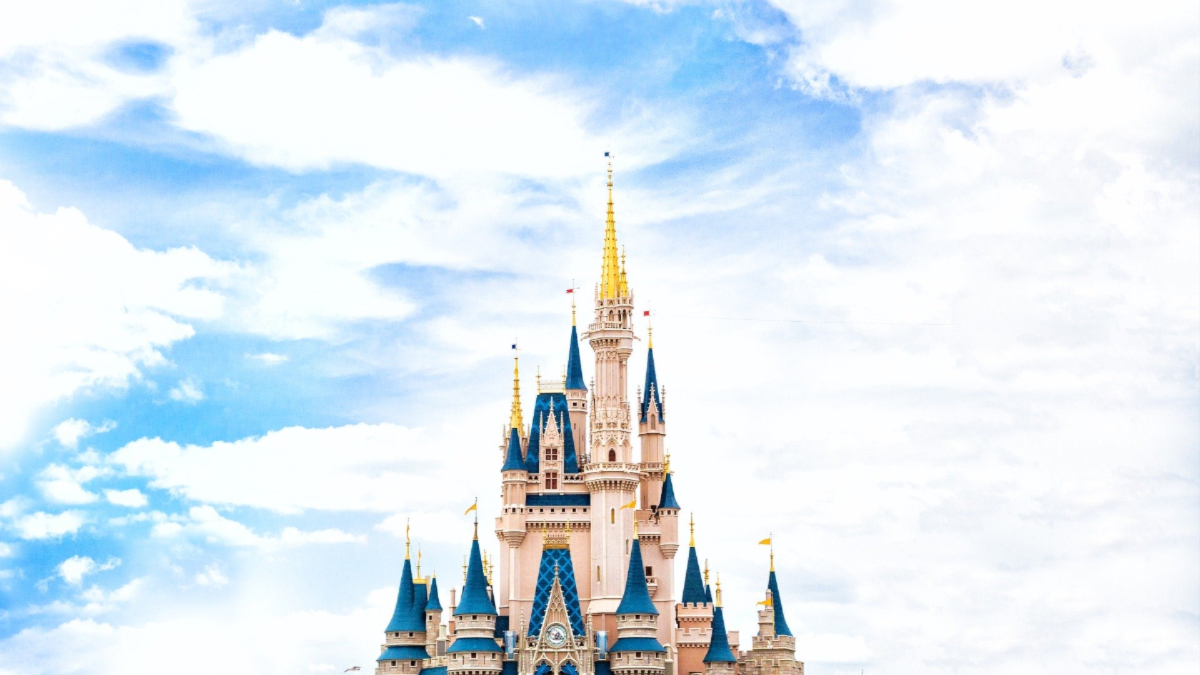 From fairy tale castles in faraway lands to cosy cottages in enchanted forests, Disney characters get to live in some truly magical homes. But who had the best pad?
To celebrate Walt Disney Day (1 December 2019), we've put together a list of our top ten Disney homes, ranked from worst to best. See if you agree with our selection.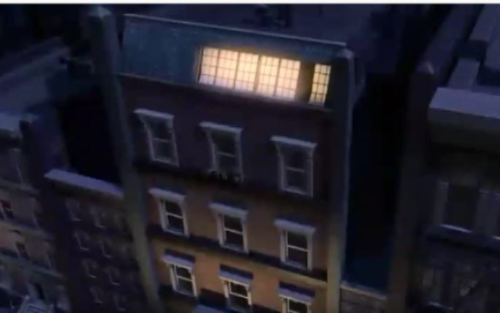 10. Mike and Sully's apartment, Monsters Inc.
Otherwise known as "22 Mike Wazowski, You-Got-Your-Life-Back Lane".
This plush penthouse apartment sits right in the heart of Monstropolis, which makes it ideal for walking to work – especially when there's a scream shortage.
With its spacious open-plan living area and full-height windows offering fantastic views over the city, this home is only attainable for 'top scarers'.
Inside, the property retains many of its original features, including steel beams and fireplace, while the bedrooms boast a walk-in closet. Just make sure there are no monsters lurking inside.
Pros: City-centre location
Cons: High energy bills; monster mortgage payments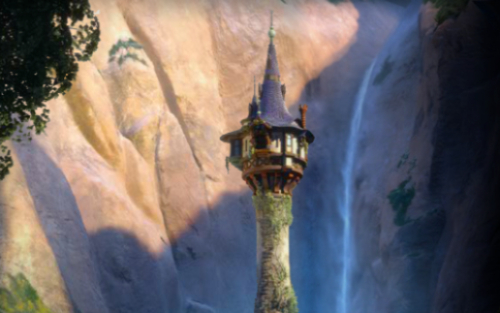 9. Rapunzel's Tower, Tangled
An imposing 40ft tower set within its own private grounds, hidden away from the outside world. Sounds idyllic.
Gaining access can be a little tricky but it's well worth the effort thanks to the fantastic views of the forest and nearby waterfall. However, after a while you may start to feel a little isolated.
Being trapped in a turret for years and years gave Rapunzel plenty of time to spruce up the place, and the interior is now tastefully decorated with a series of beautiful murals. But while this home may be cosy, it really isn't very practical.
Pros: No stairs
Cons: No stairs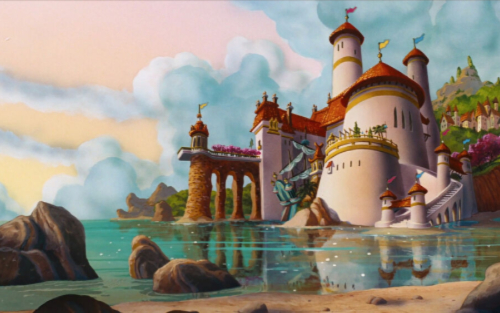 8. Prince Eric's Castle, The Little Mermaid 
Up where they walk, run and play all day in the sun is where you'll find the ultimate beach pad.
This cliff-side castle offers unrivalled sea views, multiple balconies and direct access to a private beach. And while most of us make do with a driveway, this home comes with its very own docks. Perfect for parking your armada.
So, if you're looking to experience the very best in coastal living, this could be a match mermaid in heaven.
Pros: Stunning sea views
Cons: Risk of coastal erosion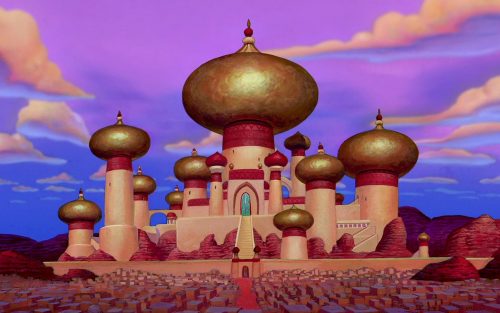 7. The Sultan's Palace, Aladdin 
Take a stylish white and gold colour scheme, a dozen bulbous turrets and private walled gardens, and Agrabah-cadabra! you've got a home fit for a princess.
Within the plush palace grounds you'll find all the finer things in life: silk pillows, Persian rugs (of the non-flying variety), marble floors, pet tiger.
Throw in the huge indoor canopies, an elephant-shaped throne and a bedroom balcony overlooking the city, and it's easy to see why this would be the perfect place to spend an Arabian night.
Pros: Secret lair hidden under the palace
Cons: High garden walls could lead to bad Wi-Fi reception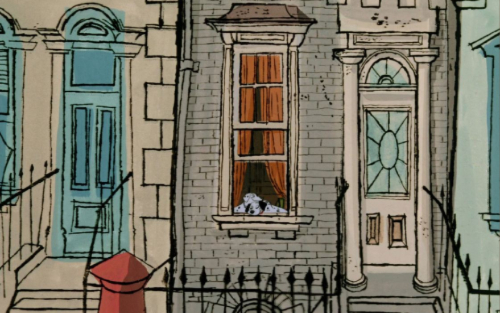 6. The London Townhouse, 101 Dalmatians
For a young couple buying their first home in The Big Smoke, Roger and Anita have done very well to bag themselves this delightful townhouse.
It could be something to do with the high crime rates in the neighbourhood following a recent spate of burglaries.
While it may look a little on the small side, there's plenty of room for two people and one or two (hundred) dogs. You'd be barking mad not to want to live here.
Pros: Pet-friendly; excellent re-sale value
Cons: All those dogs have left a bit of a Pongo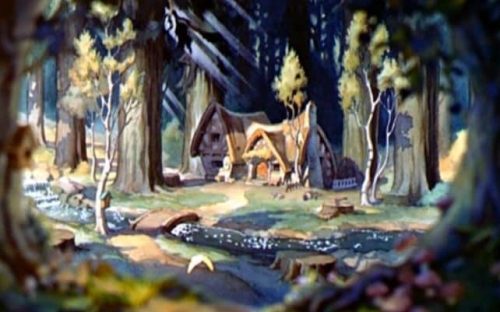 5. The Dwarfs' Cottage, Snow White and the Seven Dwarfs 
This quaint and cosy detached cottage is nestled deep in the woodland, so you won't be bothered by any neighbours (apart from the creepy old lady who occasionally pops round with some apples).
Although it may not look it from the outside, this home is surprisingly spacious and can sleep up to seven people… provided they're all under 3ft tall. There's even room for a full-size guest.
As you'd expect from a house built by dwarfs, this home is expertly crafted throughout, from the ornate fireplace to the decorative animal woodcarvings. In the words of Snow White herself: "It's adorable. Like a doll's house!"
Pros: Quiet location; free cleaning service provided by local forest creatures; excellent commuter links to nearby mine
Cons: Can feel a little crowded; wicked witches known to frequent the area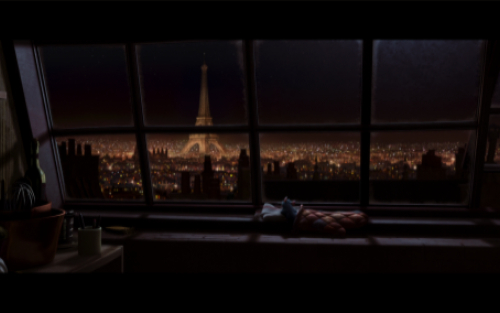 4. Alfredo's studio apartment, Ratatouille
Okay, okay. It's a little pokey. And sure, there's a slight rodent problem to deal with. But just look at that view!
Imagine waking up each morning to this picture-perfect postcard vista of Paris – Eiffel Tower included.
What Alfredo's Parisian studio lacks in space, it more than makes up for in location.
Pros: Stunning views
Cons: Lingering cooking smells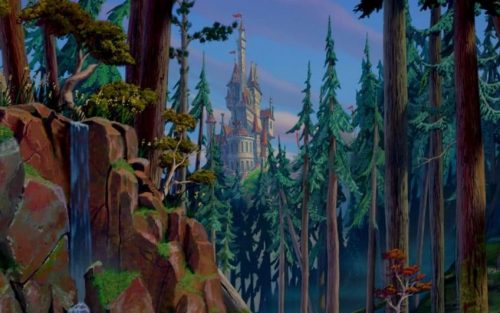 3. The Beast's Castle, Beauty and the Beast 
If you prefer secluded woodland retreats to the hustle and bustle of city living, then this mountain-top location could be for you.
With its 60 rooms, 90 acres of private land and gargoyle-encrusted Gothic towers, it really is a thing of… well, beauty.
Inside, there's an extensive library, a grand ballroom, and a prison tower should you ever need to hold an intruder hostage.
If you can find a more magical place to live, be our guest.
Pros: Comes with a full team of staff who are believed to be enchanting
Cons: Forbidden access to the West Wing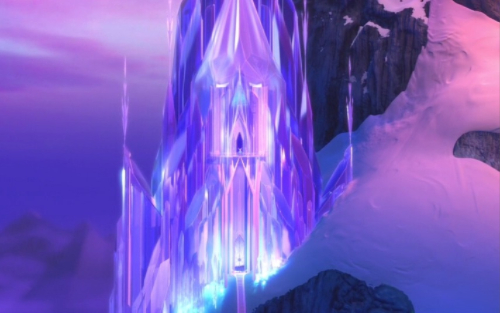 2. Elsa's Ice Palace, Frozen
Sweeping staircase? Check. Crystal chandeliers? Check. Frozen feature fountain? Check.
Homes don't get much more palatial than Elsa's Ice Palace, which sits high on the North Mountain and offers stunning views over Arendelle.
Now, obviously living in a palace made of ice isn't exactly going to be cosy. But if the cold never bothered you anyway, it could be the perfect place to call home.
Pros: Enchanted snow-monster security guard
Cons: No central heating; potential slip hazards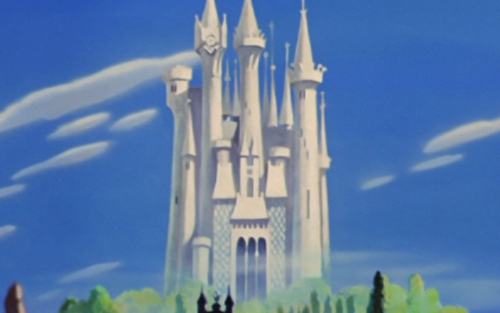 1. Cinderella's Castle, Cinderella 
In our number one spot is the original and most recognisable Disney home of all: Cinderella's Castle.
This fairy tale fortress is the inspiration behind the famous Walt Disney logo and actually exists in Disney theme parks around the world. It doesn't get more Disney than this.
The late gothic-style castle comes replete with 27 ivory spires and a moat, while the extensive grounds means there's always somewhere to park your pumpkin.
Meanwhile, you shall go to the ball as this castle has its very own grand ballroom – perfect for hosting parties. Just remember to be in bed before midnight.
Pros: Lots of storage space for your glass slipper collection
Cons: Too many spiral staircases
While we can't offer you a fairy tale castle, we can help you find your happily-ever-after home with the help of shared ownership. We have a wide range of properties available for Shared Ownership, covering the following locations – click the links to see our latest developments!  Liverpool/Merseyside, Greater Manchester, Lancashire and Cheshire