Lancashire hotspot: A guide to living in Leyland
May 9, 2023 | Dan Todd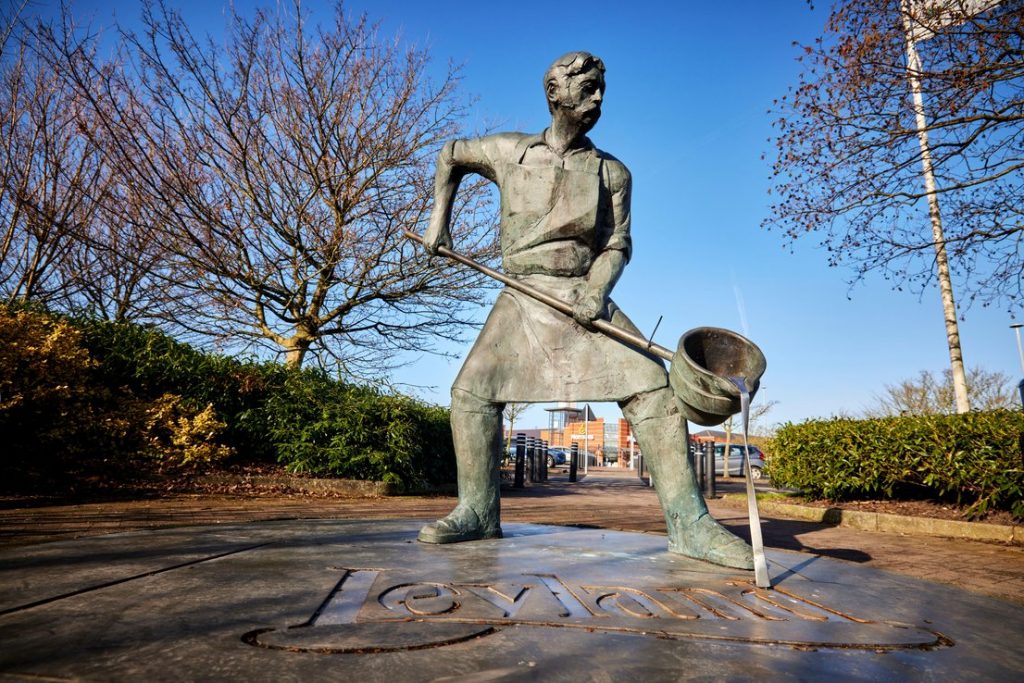 Are you considering living in Leyland? Nestled in South Ribble (once named The UK's Best Place to Live in a Channel 4 TV programme of the same name!), this historic market town sits just six miles from Preston.
When you hear the name Leyland you probably immediately think of trucks. That's because the town has famously been home to the Leyland Motor Corporation for over 125 years.
Today, Leyland has a bustling high street (which includes the famous Leyland Market) a good range of schools, excellent transport links to Manchester and Liverpool as well as Preston, and a friendly community of around 39,000 people.
There are also plans underway to give the town a £38m facelift, which will see new restaurants, cafes, shops, and pubs transform the town centre, as well as a larger Market Square, a regenerated Market Hall, and a new business hub.
Throw in plenty of beautiful countryside and parks on your doorstep, and it's easy to see why lots of people want to live in Leyland.
So, if you're thinking of moving to this Lancashire hotspot, here are a few of our favourite places you'll want to make note of.
---
ICE CREAM CRAVINGS: ROBINSON'S, THE DAIRY SHOP

When it comes to the best ice cream, all Leylanders will tell you there's only one place that scoops top prize: Robinson's, The Dairy Shop.
This independent family-run business has been serving up great gelatos for generations. There are a whole host of fantastic flavours to try, from Sticky Toffee Pudding to Parma Violets.
But you can't go wrong with a classic… the original Hard Scoop vanilla is hard to beat.
Find it at 112 Leyland Lane, Leyland PR25 1XE 
---
DAY OUT WITH A DIFFERENCE: COMMERCIAL VEHICLE MUSEUM

No trip to Leyland would be complete without a visit to the British Commercial Vehicle Museum. It is the home of trucks and buses, after all!
Housed in in a former inspection building once owned by Leyland Motors, the museum has, quite literally, a truckload of classic and beautifully restored vehicles, from horse-drawn carriages and vintage red buses to a whole range of retro fire engines and even a steam-powered lawn mower! There's even a Pope-mobile, built by Leyland Motors for Pope John Paul II's visit to Great Britain in 1982.
As well as mooching at classic motors, visitors can also step back in time for a glimpse of what life was life for the workers and drivers at Leyland Motors.
Find it at King Street, Leyland PR25 2LE
---
PARK LIFE: WORDEN PARK

Situated on the edge of Leyland, Worden Park is a hidden gem that's perfect for a solitary stroll or a fun-filled family day out.
There's so much to see and do here. You've got mature woodland and open meadows offering great walks with views of the natural landscape and plenty of wildlife to keep an eye out for.
For the kids, there's a well-equipped adventure playground, a 9-hole crazy golf course, a hedge maze to explore, AND a delightful miniature railway offering free train rides across 1km a parkland.
And if you're after something a little more peaceful, you can take a wander around the Georgian walled gardens, where you can find lots of original historical features and a variety of veg, perennials, herbs, and flowers.
Find it at Worden Lane, Leyland PR25 3DH
---
SHOP TILL YOU DROP: LEYLAND MARKET

Leyland has had a market since the 18th Century, and it's still as thriving today as it's ever been.
Although the market itself is very compact, it still packs in lots of stalls selling everything you could ever need – including a cheese stall, a butcher, a fishmonger, cakes, clothes, and even a pet shop. Make sure you stop off at the on-site café first for a bit of pre-shopping fuel.
Leyland Market is due to receive a makeover as part of Leyland's impressive £38m town centre improvements, which will see it retain its historic features while modernising the building and bringing it into the 21st Century.
Find it at Northcote Street, Leyland PR25 2AA
---
THE PLACE TO PARTY: LEYLAND FESTIVAL

The Leyland Festival takes place every year. It begins on the streets of Leyland with a spectacular parade – which has formed an historic part of the festival for over 130 years – including heritage vehicles, sports cars, and community floats.
The parade weaves its way to Worden Park, which is where the festival gets into full swing with live performances, fairground rides, fabulous food and drink, and lots of fun-filled activities for the kids.
And best of all, entry to the festival is completely free!
SET UP HOME IN LEYLAND
From a friendly community to excellent transport links, Leyland really does have the lot. If we've missed one of your favourite Leyland haunts off the list, be sure to let us know @Onward_Living
Want to experience the best of Lancashire living in Leyland? Our homes for shared ownership at Farington Mews could be for you!