Shared Ownership vs. Help to Buy: which one's right for you?
July 31, 2019 | Laura Whittle
If you're struggling to buy a home on the open market there are a few government schemes out there that can help you get a foot on the ladder, whether you're a first-time buyer, a growing family or just ready for a new chapter in life.
In this blog we take a look at two of the most popular schemes – Shared Ownership and Help to Buy: Equity Loan scheme – and compare them both to help you decide which one's right for you.
How does each scheme work?
Shared Ownership: With Shared Ownership, you buy between 25% and 75% of the full property value based on what you can afford. You will pay a mortgage on the share you own, and subsidised rent to a housing association for the part you don't own (this is worked out at 2.75% of the remaining share).
Find out more about Shared Ownership.
Help to Buy: With the Help to Buy: Equity Loan, the Government lends you up to 20% of the cost of your newly built home, so you only need a 75% mortgage and 5% deposit to make up the rest.
Find out more about the Help to Buy: Equity Loan scheme.
Which scheme is best for me?
Shared Ownership: Shared Ownership is ideal for anyone looking to buy a home but cannot afford to buy on the open market.
If your household income does not exceed £80,000 a year, you don't currently own a property and have enough money to cover solicitor fees – then Shared Ownership could be for you!
Help to Buy: This is available to both first-time buyers and existing homeowners who are looking to move.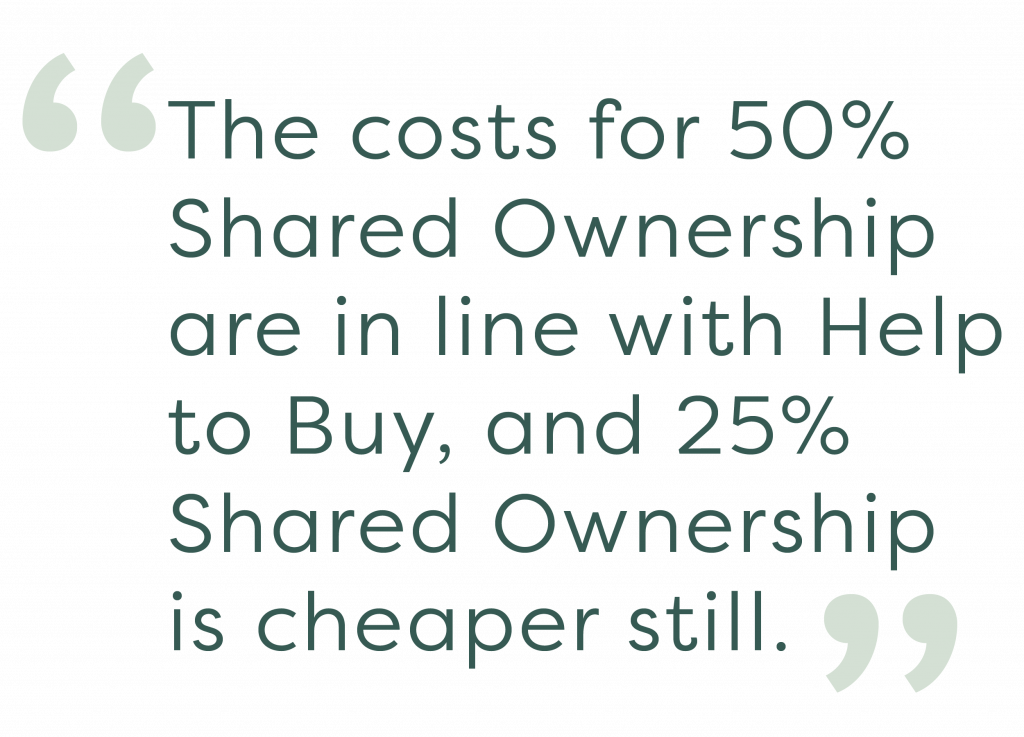 To be eligible, you will need to be in a position to afford a mortgage and have access to a minimum 5% deposit. The property you purchase must be a new-build home and cost no more than £600,000.
It's worth noting that the Help to Buy equity loan scheme is due to end in 2023, meaning shared ownership could become the main route to affordable home ownership. Demand in shared ownership is expected to increase by over 15,000 homes per year, to fill the gap left behind when the Help to Buy equity loan scheme finishes.
How do the costs compare?
Here's a breakdown of the costs you will need to consider for each scheme:
Shared Ownership: When buying your home, you will need to consider the following costs:
A mortgage or cash purchase based on the percentage share you buy, ranging from 25% to 75% depending on what you can afford
A 5% deposit (this is 5% of the share you are buying, not the full value of the property)
Solicitor fees
A subsidised monthly rent on the part you don't own
A small monthly service charge which goes towards maintaining the building and environment
Help to Buy: The main costs you should consider when buying a home with the Help to Buy: Equity Loan include:
A 5% deposit based on the full property value
A 75% mortgage based on the full value of the property
Solicitor fees
A sufficient amount of money to repay your mortgage and the equity loan
Any other costs associated with buying and maintaining your property as well as general household costs
Recent research by Savills[1] shows that, with the same deposit on the same property, monthly costs for the two schemes are similar. The report says: "The costs for 50% Shared Ownership are in line with Help to Buy, and 25% Shared Ownership is cheaper still".
However, shared ownership offers much lower barriers to potential homeowners as the initial deposit can be as low as 1.25% of the total property value.
For example, to buy a property worth £200,000 and based on a 25% share (£50,000), the initial 5% deposit would be £2,500![2]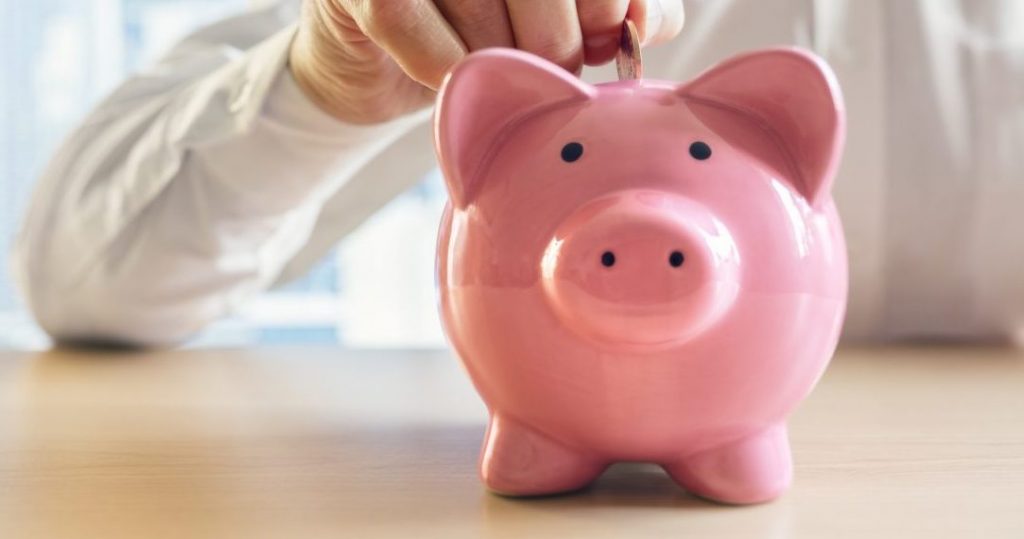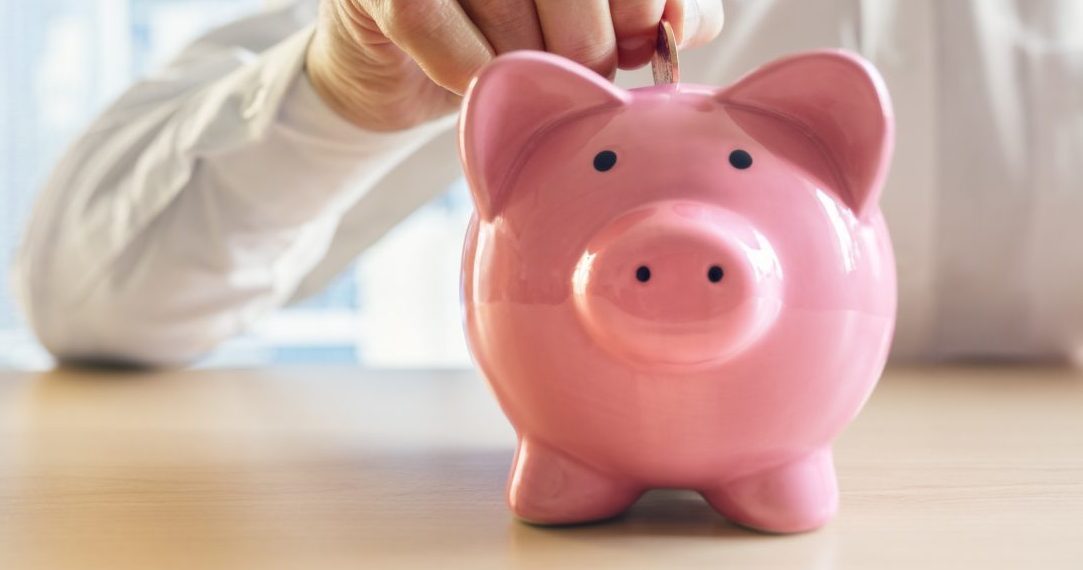 Making the right choice
Ultimately, choosing the right scheme for you comes down to your own circumstances and personal preferences.
Shared ownership is cheaper at the outset as the deposit you need to put down is only on the proportion of the property that you are buying. So it's great for those with low to medium incomes with a smaller deposit – you can also buy more shares at a later date (this is called Staircasing).
Another key benefit of Shared Ownership is that it allows you to buy a home in an area you love without having to move out of town. You can find your dream home without having to spend a long time saving up for a huge deposit.
On the other hand, if you prefer to own all of your home from the start and your income is sufficient to repay a mortgage for the entire worth of the home, then Help to Buy might be a better route.
Each case is different. What matters most is that you choose the scheme that's most affordable for you and won't make you overstretch yourself financially – now and in the future.
Where can I find out more?
If you think Shared Ownership is right for you, take a look at our latest properties!
Find A Home
See if Shared Ownership is for you or watch our Buying Process video for more information. You can also contact our sales team on 0151 708 2421 or email sales@onward.co.uk.
[1] Savills Spotlight on Shared Ownership
[2] The figure quoted is based on a percentage share and is a guideline only. This may vary according to individual incomes, circumstances and the mortgage lender.